How To Get Netflix On A Rooted/Unlocked Android Phone
Netflix has been cracking down on VPNs since last year. Since the service expanded to more countries in 2016, there has been an uptick in the number of users accessing geographically locked Netflix content by using VPNs. Some gave up trying to give users access to the restricted content. Other VPN services are fighting back. Netflix isn't satisfied with just blocking VPN services. It has now started blocking rooted and unlocked Android phones from installing the Netflix app. When you try to install the app, the Play Store tells you it's not compatible with your device. That said, the app itself is still working. All you really need to do is get Netflix on a rooted/unlocked Android phone.
Download Netflix APK
Android, thankfully, is a very open OS. It lets you sideload apps. Basically, if you can get the APK file for an Android app, you can install it on your phone. When Pokèmon Go was only available in select countries, users gained access to it by sideloading the app.
Sideloading is pretty simple. The only real challenge is getting the APK. To get the APK, you need an APK downloader. APK downloaders let you download an APK on your computer or your device. We recommend using APK Pure to download Netflix. It has an Android app as well as a web interface so you can choose to download the APK  file directly to your phone, or ton your desktop.
Visit the Netflix app in the Google Play Store (link at the end). Copy the app's URL and then go to APK Pure.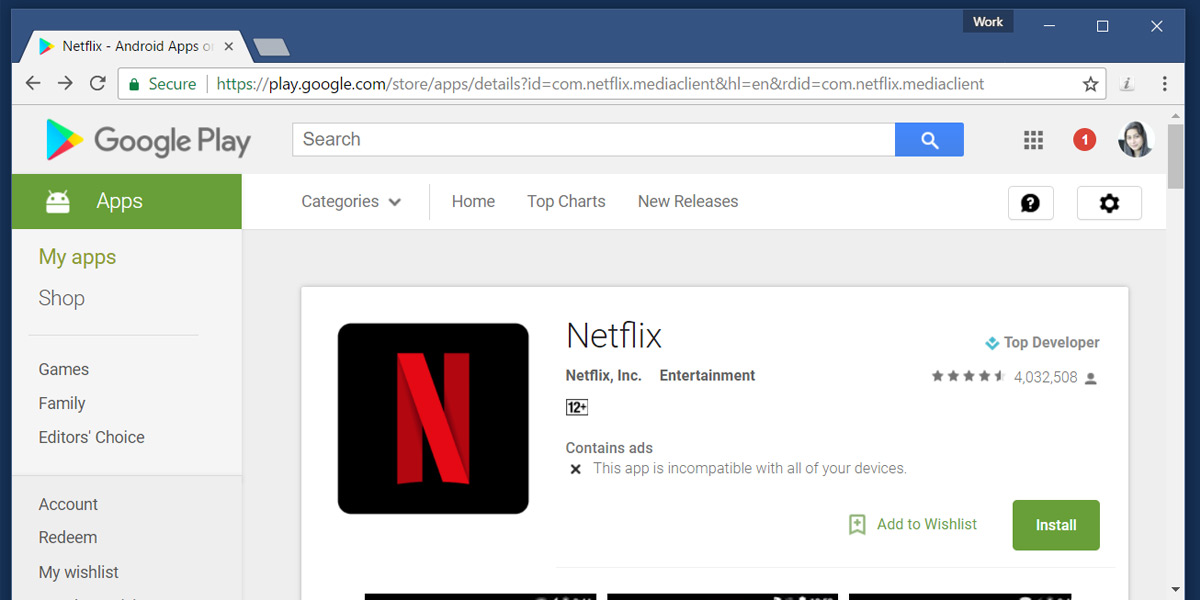 Paste the Google Play Store URL in APK Pure, and tap enter. It will fetch the app. Click Download.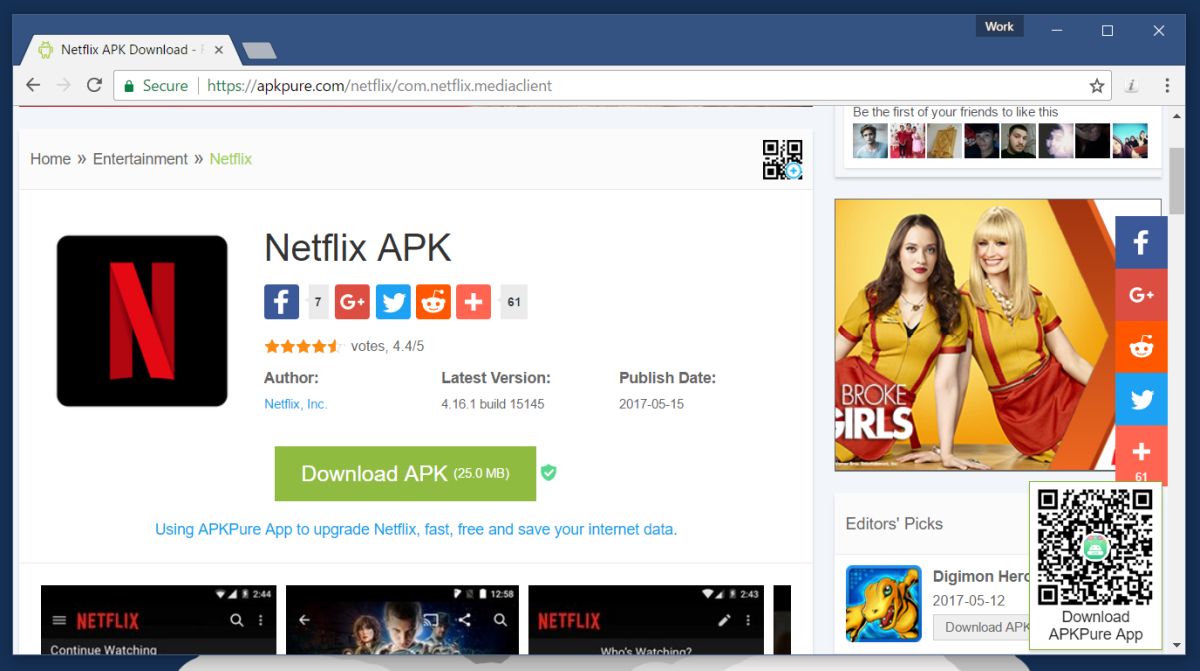 Sideload Netflix App On Android
Connect your Android device to your PC. Copy the APK file you just downloaded to your device's storage. If you don't have one already, download a file manager for your device. Android 6.0 and above has a built-in file manager that is very basic. If you want something that's a little more feature rich, check out our list of the best Android file manager apps.
In the file manager, navigate to the folder you saved the Netflix APK file to and tap to install it. If Android tells you sideloading apps is blocked, you will need to enable it.
Open the Settings app. Go to Security and enable the 'Unknown sources' option. Try installing the Netflix app again and this time, it should work.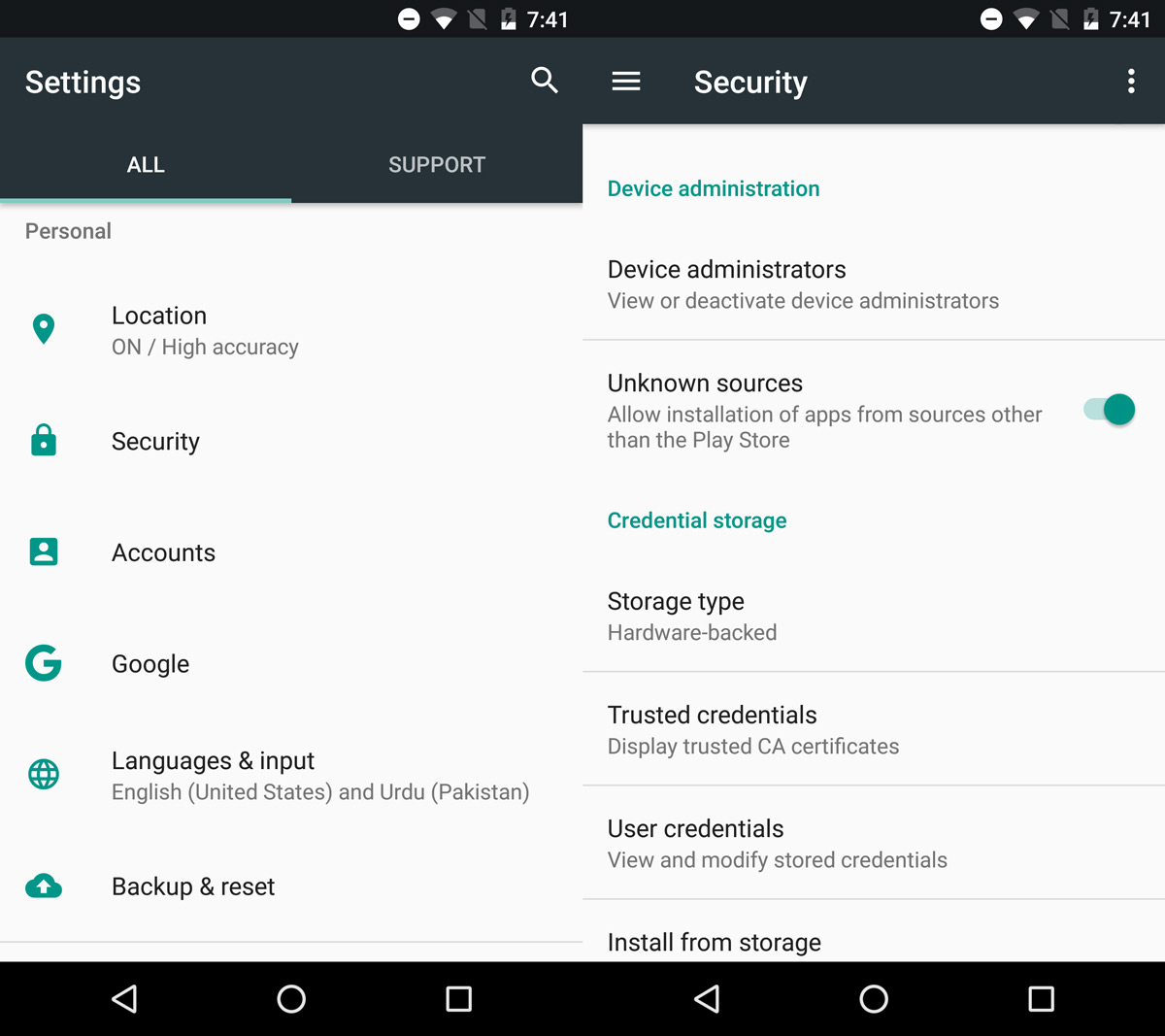 Once the app is installed, sign in with your Netflix account and start watching. For now, Netflix is only blocking app installation on rooted or unlocked devices. If you can get Netflix on a rooted/unlocked Android phone, you will be able to watch it.
Is This Illegal?
No. Netflix has done this to stop Android users from spoofing their location. Spoofing locations is one way to access geographically restricted content and a rooted device makes it easier to do. This really an extension of Netflix's ban on VPNs. The only problem with this is that not everyone with a rooted or unlocked device is trying to trick Netflix. This is poorly thought out though not unheard of. In the past Pokèmon Go used similar tactics to stop users from spoofing their location.
Download Netflix From The Google Play Store