How To Disable Widgets & Camera Access On Android 4.2 Lock Screen
The ever-intensifying competition between the leading mobile platforms constantly keeps pushing companies to offer new, innovative features to their users, but how often have we seen a company overdoing things in an attempt to become 'truly innovative'? As most Android fans have just recently found, the brand new widget-supported, multiple lockscreens in Android 4.2 Jelly Bean are proving to be more of a headache than a boon. Be it from the security perspective or from the usability point of view, the new lockscreen can prove to be annoying in a number of ways. The worst part about the whole thing is that, Google has provided its users with close to no control over the configuration of the lockscreen. Thankfully, there is now a very effective workaround available in the Play Store in the form of Lockscreen Policy. This simple Android app is an ideal solution for all Android 4.2 JB users who want to revert back to the Android 4.1-style solitary lockscreen.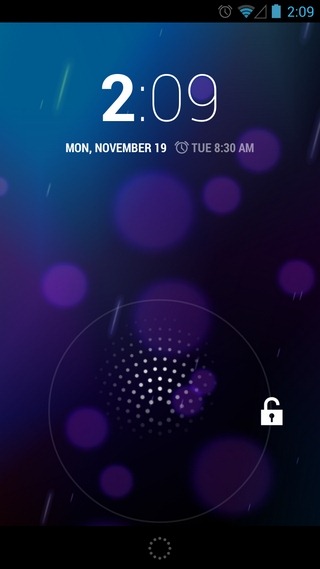 For the app to function, you will have to grant it administrator privileges. Remember that once you do so, you will have to revoke said privileges to uninstall the app from the device. You can manage apps given administrative privileges from Settings > Security > Device administrators.
The app's interface is nothing but a couple of toggles; one for the lockscreen camera and the other for the widgets. By disabling the camera feature, you no longer have to be worried about your device's camera being accessed by an accidental leftwards swipe on the lockscreen. Similarly, by disabling the widgets, you don't have to worry about someone being able to view your SMS or Gmail inbox from the lockscreen. Disabling both will remove the glowing edges that appear on both sides of the screen when swiping in from either edge.
It must be mentioned here that if you disable the camera option, you'll then be left with no alternative means to access the camera from the lockscreen.
As with Android 4.1, you can still directly unlock to Google Search by swiping upwards from the circular handle at the bottom of the screen. Similarly, the notification panel can still be accessed by dragging the status bar downwards. It would be nice to see the option to disable these to features added to mix as well.
Should you opt to disable the widgets, the app will automatically set the Clock as the default lockscreen widget. Both the clock widget and the music widget (that appears while audio is being played) will remain resizable.
Lockscreen Policy has been successfully tested on a Galaxy Nexus running Android 4.2 Jelly Bean. The app is available for free on Google Play. The link below will take you to its Play Store page.
Download Lockscreen Policy For Android