How To Root Galaxy Nexus On Android 4.2 Jelly Bean
Google started rolling out the latest Android 4.2 Jelly Bean for Galaxy Nexus, and hours ago, we featured a guide on how to get it up and running any GSM/HSPA+ variant of the device. If you want to go one step further and root the phone on the latest Android firmware, we've still got you covered. In what follows, we will guide you through the process of rooting your Galaxy Nexus on Android 4.2 Jelly Bean.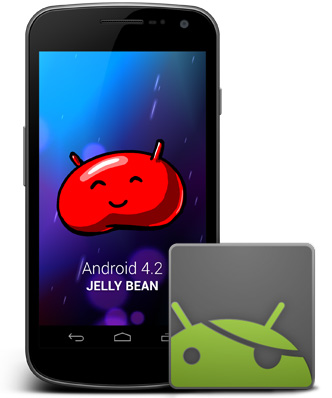 In case you are unfamiliar with rooting, it's the process that grants you full administrator (Super User) access to your device, enabling you to access its protected internal storage and install all sorts of apps, mods, hacks and ROMs requiring root access. To learn more about rooting and whether you should root your device or not, check out our top ten reason  for rooting your Android device.
Moving on to rooting your Galaxy Nexus, here are the complete instructions for getting root access. Note that unlike previous Nexus devices, rooting the Galaxy Nexus with SuperUser doesn't seem to work on Jelly Bean. Fortunately, SuperSU works wonderfully, so we'll be using that here.
Disclaimer: Follow this guide at your own risk. AddictiveTips will not be liable if your device gets damaged or bricked during the process.
Requirements
Galaxy Nexus running Android 4.2 Jelly Bean. See our guide on installing Android 4.2 Jelly Bean on any GSM/HSPA+ variant of Galaxy Nexus.
A custtom recovery installed on your Galaxy Nexus. If you followed our guide to get Android 4.2 on it, you have ClockworkMod recovery already installed. Otherwise, see our guide on installing ClockworkMod recovery (use the fastboot method).
Procedure
Download the SuperSU zip file from the link given above and transfer it to your phone.
Reboot your phone into recovery. To do this:

Power your phone off.
Keep both volume up and down buttons pressed.
Without releasing the volume up and down buttons, press the power button and keep it pressed till the phone vibrates.
Release all buttons when you see the bootloader screen with the opened-up and lying-down Android logo, and 'Start' written on top.
Press any of the volume keys twice till it says 'Recovery mode' where it said 'Start'.
Press the power button. Your phone will now boot into recovery.

Choose 'install zip from sdcard' followed by 'choose zip from sdcard'.
Select the SuperSU zip file transferred to the device in step 1.
Note: In our testing, after the Jelly Bean 4.2 update, we had to select the 0/ folder to access SD card contents from here in ClockworkMod touch recovery 6.0.1.0. This may be fixed later in an updated version of the recovery and thus, may vary for you.
Confirm the prompt that you get, and wait till the file is flashed.
Once the process is complete, go back and hit 'reboot system now'.
Your Galaxy nexus should now be rooted with the su binary and SuperSU app installed. Any apps requiring root access should work fine now.