Install CyanogenMod 9 Stable On Your Android Device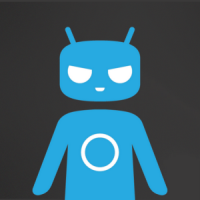 After months of development and testing, Android 4.0.4 Ice Cream Sandwich based CyanogenMod 9 Stable has finally been made available officially for many Android devices. CyanogenMod is undoubtedly the most famous custom Android ROM in the world and is amongst our top favorite ROMs here at AddictiveTIps. If you want to learn more about CM9, check out the list of major features, or install it on your own Android device, read on to see a list of officially supported phones and tablets, along with our complete installation guide and the download links.
About CyanogenMod 9
When it comes to the world of custom Android firmware, no name says it better than CyanogenMod. We have been huge fans of Android's most reputed custom ROM since its beginning, and have been bringing every major release to you throughout this time. This time, it's ICS-based CM9's turn.
I would like to add a note of interest here before we proceed – unlike previous stable releases of CyanogenMod, this one will be the first and the last for version number 9. That means there will be no further development of CM9, and the complete development focus will shift on Jelly Bean based CM10. That said, this release will continue receiving critical bug fixes as they are discovered and patched.
Also, until CM10 stable is available, this release should be considered the final stable version of CyanogenMod, suitable for installation by those who don't want to go for a beta or nightly version. Starting today, all future nighty builds will be CM10-based.
Enough details on the current status of CM9; you can learn more about some of the key features of CM Supported at the official CyanogenMod features page.
Supported Devices
CyanogenMod is available for 124 devices and at the time of writing this post, 30 of these have a build of CM9 stable available. Though the build-bot is actively building out the builds, so within the next few hours, CM9 builds for many other deices may become available. Once all stable builds are available, we will add a list here with links to download sections of each.
Installation
Want to install CyanogenMod 9 on your device? We've got you covered. Just follow this guide.
Disclaimer: Please follow this guide at your own risk. AddictiveTips will not be liable if your device gets damaged or bricked during the process.
Requirements:
Procedure:
Copy the downloaded ROM to your SD card. Optionally, also copy the Google apps package there, in case you downloaded it.
Reboot your device into recovery.
To back up your current ROM, perform a backup from 'backup & restore'.
Unless you are coming from a nightly, beta or RC version of CyanogenMod 9 itself, perform a 'wipe data/factory reset'.
Perform a 'wipe cache'.
Go to 'advanced', perform 'wipe dalvik cache' and get back to main recovery menu.
Choose 'install zip from sdcard' followed by 'choose zip from sdcard' and select the ROM's zip file to install it.
Optional: Similarly install the zip of the Google apps package.
Reboot your device.
You should now have CyanogenMod 9 Stable installed. The first boot may take some time so be patient. Enjoy!