How To Fix Samsung Wireless Charging Paused Error
CWireless charging (or Inductive Charging) is not a recent phenomenon. In fact, some electric tooth brushes have been using wireless charging since the early 90's. Mobiles have had wireless charging capabilities since 2012, however it did not become popular until mobiles became capable of fast charging. Now, we can just place our fast charging capable phone on a wireless charging station and pick up a fully charged device in an hour. No hassle. Unless something goes wrong. Some Samsung devices (like the Galaxy Note 5) tend to randomly pause with the error "Wireless Charging Paused". If you are seeing this error, here is what you can do:
1. Check If Fast Charging Is On
If, when you are charging your device and it does not fast charge, there are two things to check. Is fast charging turned on? To check Open the Settings app and go to Advanced Features > Accessories > Fast Charging.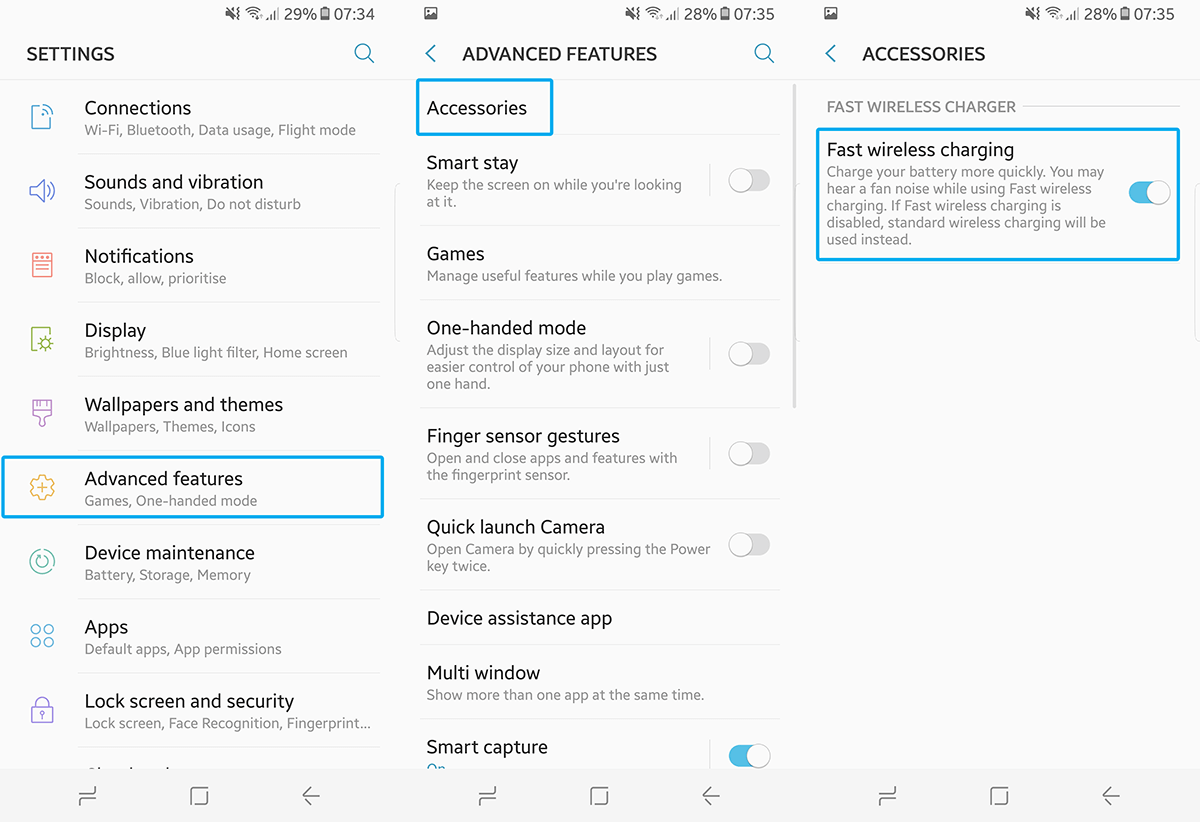 2. Check Cable
If the above solution does not fix the wireless charging paused problem then the most likely culprit is a faulty cable. Certain USB cables tend to malfunction to such a degree that they can recharge just fine but cannot transfer data. These types of cables are going to create a bottleneck on your device and it will not fast charge. Changing cables should restore fast charging. However, if you cannot immediately gain access to a new cable, simply turn off 'Fast Charging' and it should still retain normal function. Alternatively, connect to a PC and check if the cable works (the screen should say 'Cable Charging')
3. Fast Charging Turns On, But Pauses Immediately
When you put your phone down on the wireless charging surface, it says "fast charging" but immediately says "fast charging paused". This is a common affliction with multiple possible culprits.
The first thing to check is for a faulty adapter. Plug in your phone and if it says "Cable Charging", that means the wireless charger's adapter is either not fast charging compatible, or is malfunctioning. In either scenario, the only solution is to purchase a new one. You can confirm this by using your phone's own fast charger and that should resume normal charging.
If that fails, try the options below.
4. Phone Stops Charging When The Screen Turns Off
If, in case your phone stops charging when the screen locks, then you can stop your screen from turning off. Keep in mind, this will wear out your display fairly quickly. In order to do this, you will need access to developer options.
Go to Settings > About Phone (scroll to the end) > Software Information > Tap on Build Number 7 times to activate Developer Options.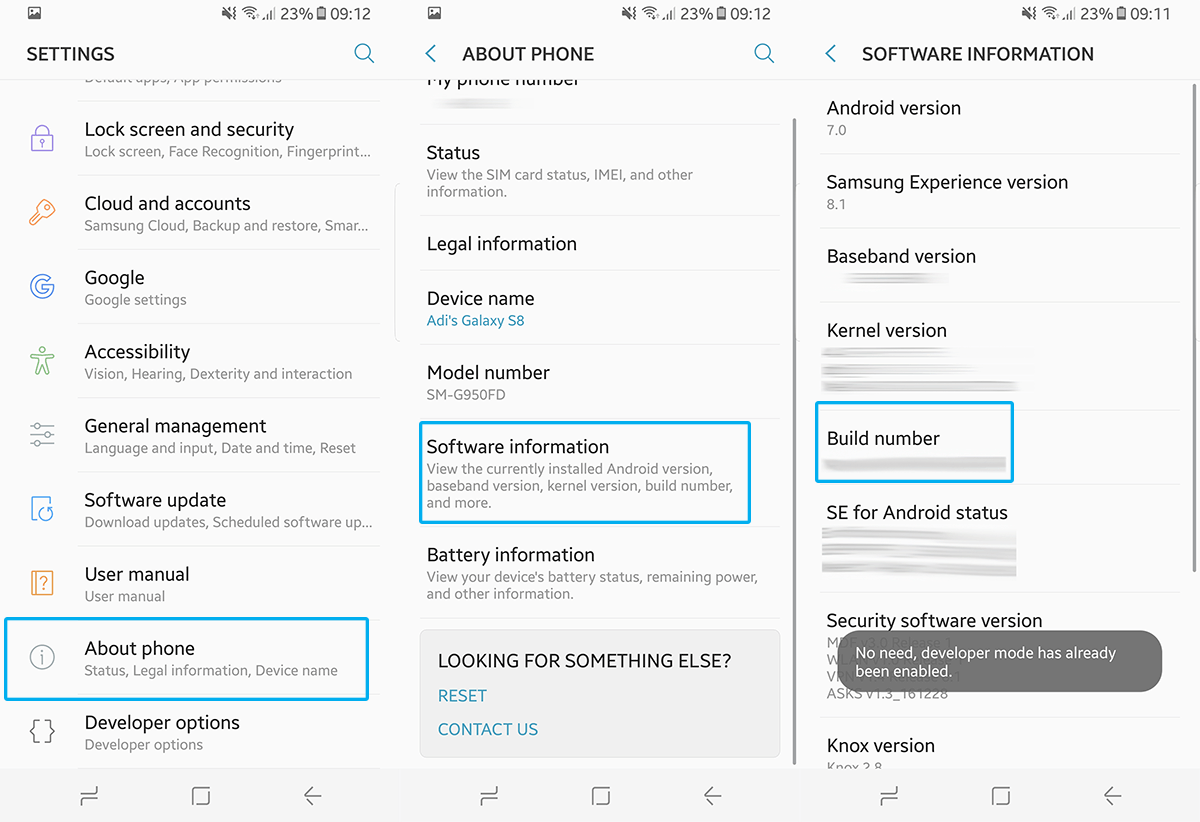 Once you go back to Settings, you will see 'Developer Options' under 'About phone'.
Enter Developer Options and switch them on. Heed the warning, do not go into anything you don't understand.
Here, tap on 'Stay Awake'. This will keep your screen powered while it is charging. This should prevent the device from pausing in Wireless Mode.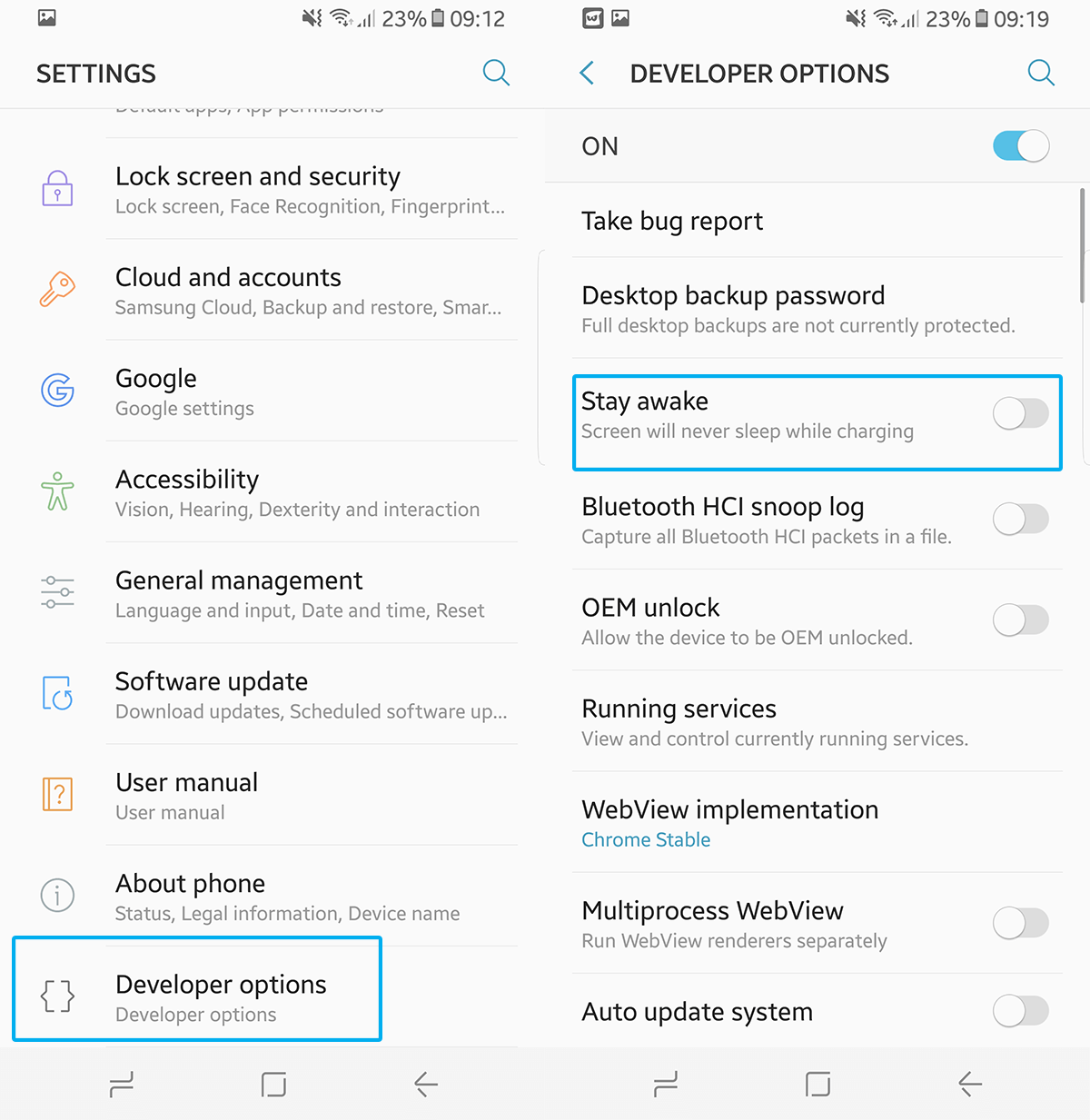 Note: If your phone is covered under warranty, you should be able to claim for the faulty product (be it the phone or the charging station).