Root, Unroot & Unlock Nexus 7 (2013) & All Other Nexus Devices With Wug's Toolkit
Earlier on, we covered a guide detailing how to root the new Nexus 7 and the older Nexus devices – barring the Nexus S and Nexus One – on Android 4.3. If you've owned a Nexus device, you probably know how the bootloader unlock and rooting process is pretty much the same across the board. While there are plenty of toolkits available for every Nexus device out there, Wug's Nexus Root Toolkit would be the first one that serves the new Nexus 7, complete with bootloader unlocking, one-click root and recovery flash, and more. Make no mistake, the toolkit has been around for a while, catering to Nexus S, Galaxy Nexus, Nexus 4, older Nexus 7 and Nexus 10, but it has just recently been updated to include support for the latest Nexus 7 as well.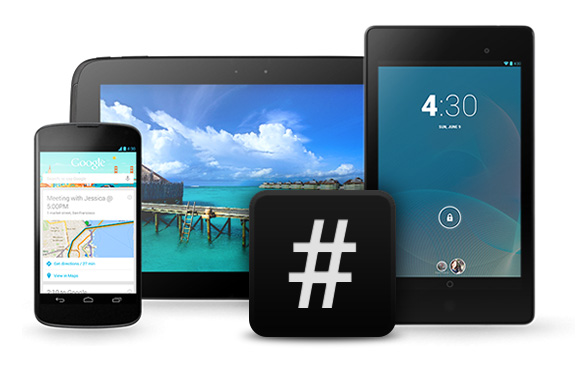 A few days back, we covered a Linux-based Nexus toolkit that supported most of the Nexus devices, but not the new Nexus 7. This one, however, is Windows-based and supports all Nexus devices.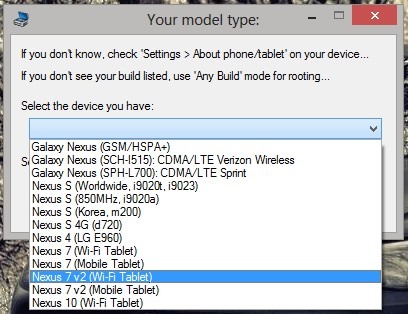 Using the tool kit is fairly simple. You will be prompted to download all the required files that might be needed, depending on the device you select as well as the build you're currently running.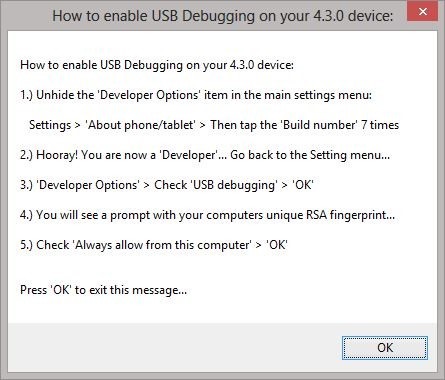 Next up, you need to enable 'USB Debugging' on your device. Assuming you're on Android 4.2 or higher, follow the instructions as laid out in the screenshot above. New to Jelly Bean or for that matter Android? See our quick guide on enabling USB Debugging on Android 4.2 Jelly Bean.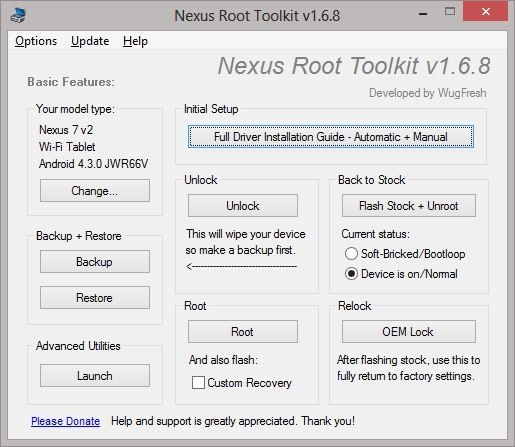 The toolkit includes a full guide for manually installing the driver, though you can have the toolkit install it automatically for your device as well. The basic interface of the toolkit gives you options such as unlocking, rooting (with or without flashing a custom recovery), flashing to the stock factory image, and even identifying if the device is soft-bricked or in a bootloop. Backup and restore functions have also been provided so you can keep your data safe before attempting anything here.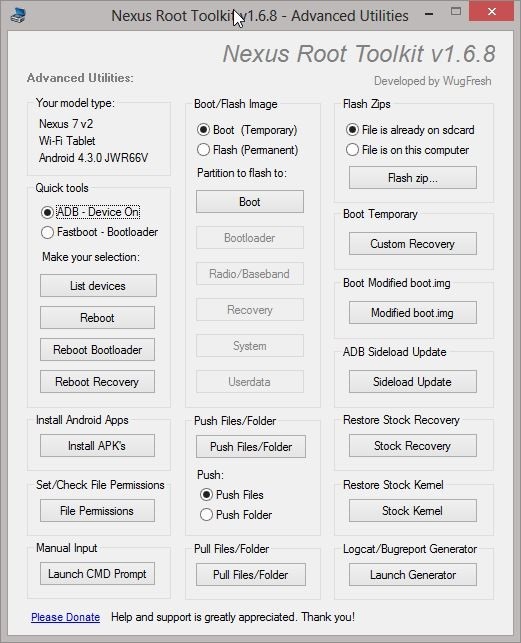 Hit the advanced button and you'll be able to pull or push files, install APKs, perform ADB functions, temporarily boot into a custom recovery, flash a stock recovery or kernel etc. Not sure what a particular function will actually do? The toolkit has dynamic tooltips as well, so hover over a button for a better explanation of the said function.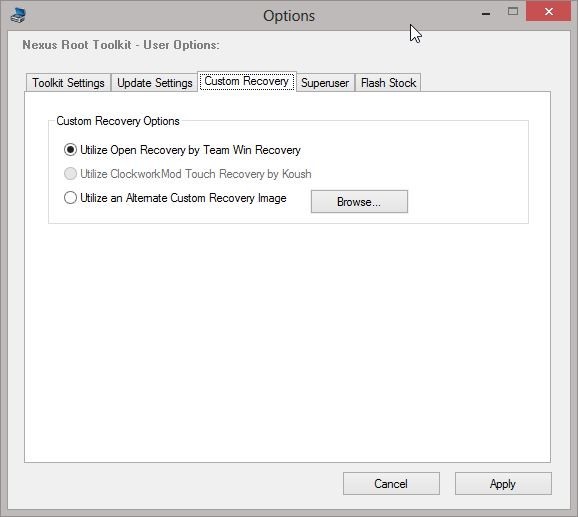 With a robust 'Settings' menu, you can play around with what recovery is installed to your device, set file associations for APK files, tinker with update settings and more. You can grab the recovery for free from one of the following download links. For updates and queries, head over to the forum thread at XDA-Developers linked below.
Download Wug's Nexus Root Toolkit | Mirror 1 | Mirror 2
[via XDA-Developers]