How To View WiFi Signal Strength On Android 8.1
When you're connecting to a WiFi network at home, your options are fairly simple. You're going to connect to the network that you paid for. The router is in your house and it's going to give you the best WiFi signal strength it can. If you're out in public and have the option to choose a public WiFi network to connect to, you won't know which is the strongest. Android Oreo has you covered. As of Android 8.1, you can view WiFi signal strength on your device for every single network that is in range.
To be clear, this doesn't just work for public networks. It works for all networks, public and private. You don't need the password for a WiFi network in order to check its signal strength.
View WiFi Signal Strength
This works only in Android 8.1+. Open the Settings app and go to Network & Internet. Tap Wi-Fi and wait for the list of nearby networks to load. Once the nearby networks have been detected, look at the WiFi symbol next to each one.
You will notice that some of them are dark grey, some are partially dark grey, while others are a light grey. The amount of 'fill' i.e. the dark grey in the WiFi symbol illustrates the WiFi signal strength. It's subtle but a good way to incorporate WiFi signal strength in the UI without adding anything to it.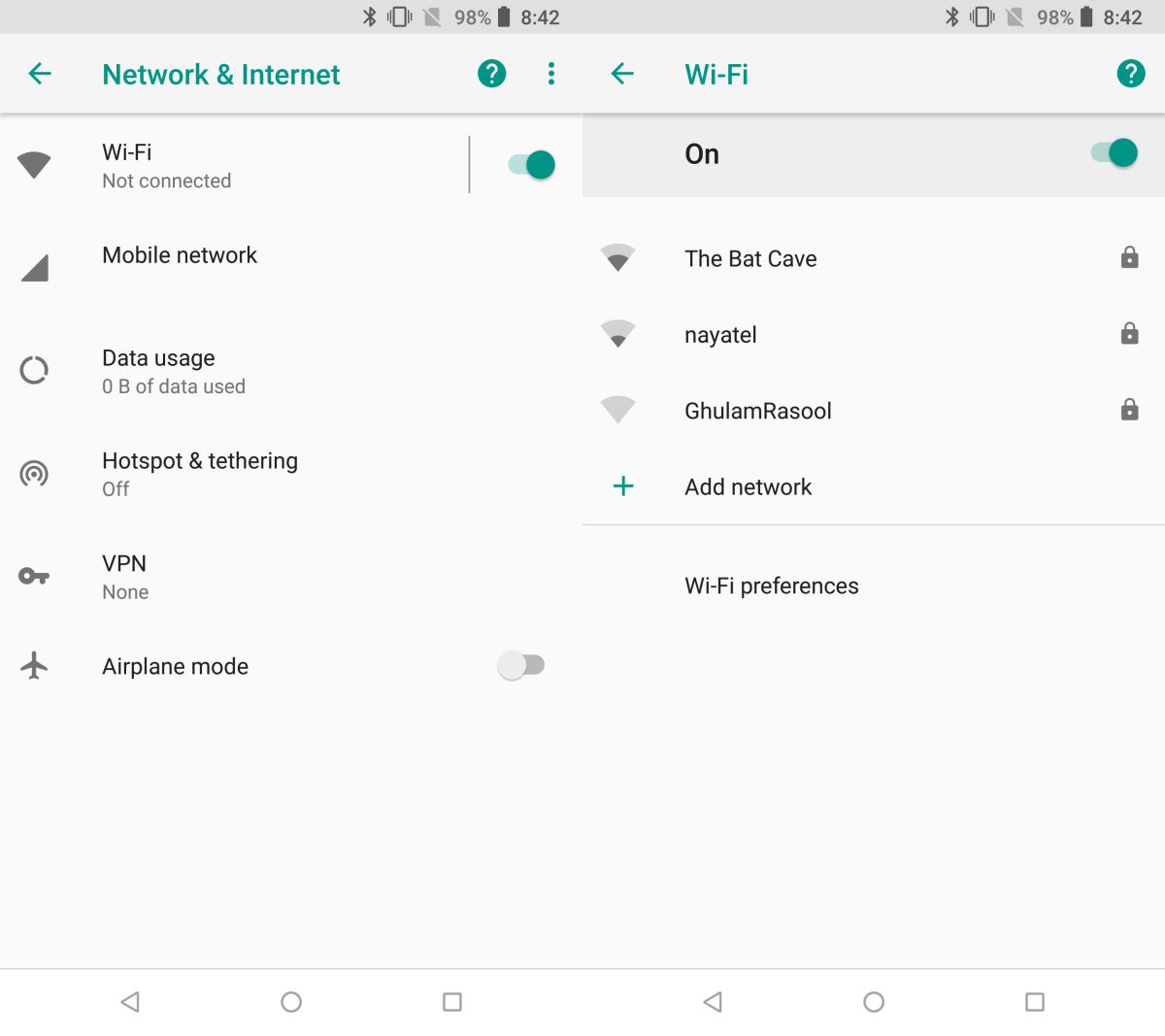 Android Nougat Or Older
This feature is only available on the latest version of Android which hasn't rolled out to all Android devices just yet. In fact, a good number of popular, mainstream devices are still waiting on Android Oreo to roll out to them. If you still don't have Android 8.1, you'll need an alternative way to find the WiFi signal strength. The good news is, you'll be spoiled for choice because there are a lot of apps available in the Google Play Store that can not only tell you the WiFi signal strength of all nearby networks but also give you other information about the network you're connected to.
The real challenge is going to be to find something that gives you just the WiFi signal strength and nothing else since most WiFi apps overwhelm users with information they don't normally need. We recommend using Wifi Signal Strength Meter. It is a free app, with ads, that will list all nearby WiFi networks and show you their signal strength along with their dBm value. The app's UI is nothing impressive but it gets the job done and there isn't anything on your screen that you don't need in order to analyze the WiFi signal strength.