Top 10 Best Free Software for Gaming PCs in 2021
If you've spent a bomb buying or building your dream gaming PC, the last thing you need is a hefty bill for software on top. Fortunately, there are lots of free software packages out there that can help your new gaming PC perform to its optimum capacity. In this guide, we will reveal our pick of the top ten free software tools to get the most of your gaming PC.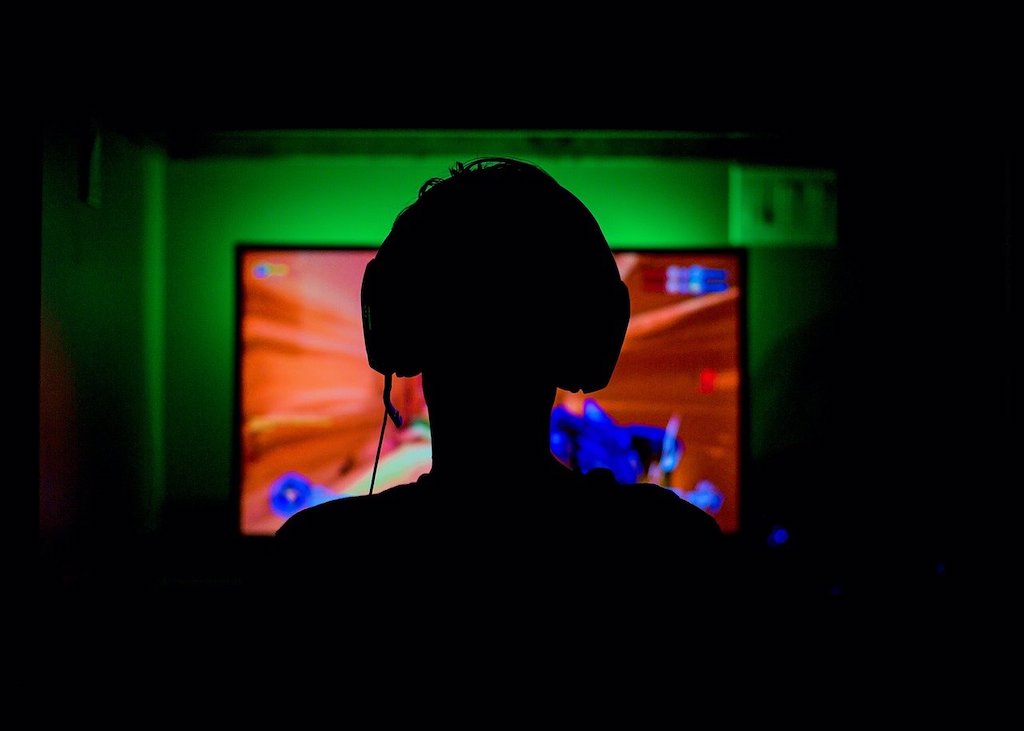 Getting the perfect gaming PC for your needs can be a labor of love. Some people will have lovingly crafted their own devices using bespoke parts tailored to their own particular needs. Others will have searched meticulously through hundreds of devices in order to buy the perfect gaming PC for them.
Whichever category you are in, one thing you probably don't need once your gaming PC is complete is another big bill for software. But, if you start shopping around for premium online tools and software, this is what you are likely to find.
But it doesn't have to be that way. There are actually a lot of free online tools and programs that can help you to get the most out of your new gaming PC and deliver an enhanced gaming experience for you.
Best Free Software for Gaming PCs
In this guide, we are going to highlight our top ten best free software for gaming PCs. Not all of this software is specifically focused on gamers, but some is, and all of it offers performance or experience benefits that all gamers will appreciate.
1. Steam
Pros
Extensive gaming library
Download games or play online
Neat Big Picture mode
Cons
Customer service below par
If you are into gaming then Steam will need no introductions. It is the mecca of PC gaming, the place where all gamers go to find games, play games, and talk to other gamers.
What Steam essentially creates is a gaming bubble, where you can satisfy all your gaming needs in one place. Central to this is the Steam library, an extensive catalog of all the top games, the best indie titles, and a huge bank of free-to-play titles as well. All of these games can be downloaded and played through the Stream platform.
While the catalog is the fulcrum of Steam's service, it is not all it offers. The Big Picture Mode, for example, lets you play PC games with others in the same way as you can on a console. There is also a music streaming service and even a movie streaming service as well as options to record and stream your gaming sessions.
Steam is not perfect. For example, their customer service is far from perfect and often leaves a lot to be desired. But if you are going to be playing PC games, there is no denying that Steam is a must-have app. And it's free too, although you are likely to make plenty of in-app purchases from this one.
2. Razer Cortex: Game Booster
Pros
Designed to free up RAM for gamers
Offers regular updates
Cons
A few extras we couldn't see the point of
There is no lack of PC optimization software out there but Razer Cortex: Game Booster is a tool that has been specifically designed for gamers. In particular, it is intended to get the maximum visual performance out of your device by freeing up space to enable high-intensity graphics.
Razer Cortex is perfectly suited to any kind of PC. It will do things like clear out and clean up your PC memory, defragment and compress files to maximize free space, and suspend any unnecessary system processes that might be slowing things down. It can also automate the process of switching off unnecessary software and services when you are ready to play.
There are plenty of other features packed into Razer Cortex too, some of which are handy but others less so. But that shouldn't take away from the key premise of helping high-intensity graphics run more smoothly. On that front, Razor Cortex definitely delivers.
3. TeamSpeak
Pros
Free for PC users
Packed with features
Cons
Mobile apps come with a fee
Whereas PC gaming used to be a very solitary experience, these days a lot of gamers live out the bulk of their social life through gaming. Nothing enhancing the game-playing experience more than chatting to your mates while you are playing together and TeamSpeak is a great tool that lets you do exactly that via your headphones.
It is a voice chat app that uses VoIP technology to let you chat with friends whether you are playing the same game or just want to gossip while you are all doing your own thing. It has been built with gamers in mind and is packed full of features and customization options. You can do things like reducing echo, manage sound levels, and even make sure your conversations are encrypted and secure.
The best thing about TeamSpeak is the price. For PC users it is absolutely free to use, although if you want to use it through your mobile device too you will have to pay for this. Nevertheless, TeamSpeak has already attracted a loyal band of users which is growing all the time. It is certainly a big favorite with us.
4. OBS Studio
Pros
Highly customizable
User-friendly game-streaming tool
Supports HD streaming
Cons
No-one just plays games anymore; we all have to stream them as well. There is no shortage of apps out there that allow you to stream your gaming sessions but a lot of them will either cost money or come with big limitations.
Not OBS Studio though. This superb, free bit of kit allows you to record and stream your own gaming sessions either to your own server or to a wide range of the most popular game-streaming sites like Twitch and DailyMotion.
OBS Studio has lots of customization options including the ability to add graphics and images, adjust and edit footage, and much, much more. You can get as detailed as you like, but if you prefer to keep things nice and simple, it also lets you do the basics really easily too.
As user-friendly game-streaming software goes, OBS Studio is up there with the very best. It even supports HD streaming so your viewers can see your game-play in the very best quality. An essential tool for all PC gamers and absolutely free.
5. LogMeIn Hamachi
Pros
A simple, well-designed interface
User-friendly
Free to use
Cons
Not as secure or private as a premium VPN
LogMeIn Hamachi is a free-to-use secure virtual network that lets you connect with fellow gamers and share files, play private games, and much more.
We would usually caution against the use of free VPNs since the majority are more trouble than they are worth and a premium VPN only costs a few dollars a month.
But if you want a Virtual Network that has been built with PC gamers in mind and are not keen to pay for the privilege, LogMeIn Hamachi is the best one out there. It will establish an encrypted connection that allows you to access sites, download, and stream content using a super-strong P2P protocol that will keep everything secure and private.
It comes with a well-designed and user-friendly interface that is among the simplest of any VPN we have looked at. If you want to set up secure meetings or record multiple contributors in a gaming session or something else, LogMeIn Hamachi does everything you need from a VPN.
It is not a VPN for 100% security and privacy protection, but for PC gamers it does everything you need.
6. MSI Afterburner
Pros
Free to use.
Works with various graphics cards
Gets maximum performance
Cons
Can cause your gaming PC to heat up
For gamers, graphics is everything and most PC gamers will want to get the maximum performance out of their graphics card. That is what MSI Afterburner is all about.
This tool was originally created by MSI to boost their own graphics card range and help their customers to push these cards to the limit. So successful was it, that it has now been expanded to enable Nvidia and AMD card owners to use it to do the same.
With the MSI Afterburner, you can max out your graphics card, pushing the video memory and clock speed to the absolute limit as well as making various other performance tweaks.
There is no denying that MSI Afterburner has a powerful impact on performance but be aware that there is also a chance that the settings changes it makes can cause your gaming PC to heat up. It is therefore vital to make sure you have your cooling unit turned up to 11 before running it or your gaming session might come to a premature conclusion.
7. f.lux
Pros
Manages the color and brightness of your screen
Helps reduce eyestrain
Can improve sleep patterns
Cons
None that we can think of
Gaming is a time-consuming pastime and involves many hours staring at your computer screen. Over time, it is widely acknowledged that this is not good for your eyesight and there are various ways you can limit the impact it has.
One of those ways is through f.lux, a free app that works on all Windows PC. What f.lux can do is adjust the color temperature of your gaming PC depending on the time of day it is and the light sources that you have around your gaming station.
This will minimize the strain that long hours of gaming can have on your eyes, especially at night or when conditions are gloomier and your eyes might be working harder to see your screen.
Not only does f.lux help reduce eye strain but it can also help to improve sleep in gamers who light to play later on in the day or into the small hours.
This is a simple, lightweight, but hugely effective app that will have little impact on your gaming PC's performance but a huge impact on your quality of life.
8. CCleaner
Pros
Very user-friendly PC optimizer
Frees up hard drive space
Available for PC's desktop and mobile devices
Cons
Lacks the advanced features of some premium PC optimization tools
CCleaner is as close as optimization software is likely to get to being a household name. It has been around for a long time and remains hugely popular thanks to the quality of its service and the fact that it does what it says it will.
CCleaner will remove temporary files, clean up browser caches, delete unwanted cookies, and dig out all those hard to find and unwanted files. It can do everything that Microsoft's in-built optimization tools can do, and more, without all the hassle of these individual programs that are spread all over your device.
There is a Pro version that will cost you around $15 a year. This offers you a range of additional features such as a PC Health Check and real-time monitoring. All these are great and there is a free trial available if you want to give them a whirl, but the free version does more than enough for most people and its performance improvements should have a noticeable impact on your game-playing experience.
9. CPU-Z
Pros
Effective PC tune-up
Analyses key hardware
Cons
Dated design
Complex interface
CPU-Z is another PC performance-booster that compliments the other on this list well. CPU-Z lets you review the performance and set-up of all sorts of different areas of your gaming PC.
Its focus is on your hardware and it will analyze things like your RAM, central processing unit, motherboard, chip set-up, and other hardware. Without having to get the case off your PC, CPU-Z will tell you what needs to be done in order to get these components working to their optimum and tell you about your system's GPU too.
CPU-Z is not a tool for beginners. The design is clunky and outdated and it is one of the least user-friendly tools we have reviewed for a long time. But there is no denying that it does deliver on its promises. It's free too and if you can spare the time to wrap your head around it, CPU-Z can give you a real performance boost.
10. Iolo System Mechanic
Pros
Top notch PC optimizer
User friendly design
Great free version
Cons
Do h to upgrade to the premium package for some features
Iolo System Mechanic is one of the best PC optimizer tools around. We ranked it as our number one free PC optimizer and while it may not be tailored specifically for gamers, it offers a whole raft of enhancement that will give you a better gaming experience.
It is beautifully designed and comes with a user-friendly interface that anyone can use. Iolo System Mechanic is able to remove junk files, delete unwanted apps, clear out your RAM, remove unwanted auto-run settings, and also wipe logs, browser histories, and caches.
This tool can also delete your entire browsing history which is great for online privacy. The biggest selling point is that it will deliver a genuine improvement in the performance of your PC, with start-up speeds shortening and all-round performance being noticeably better.
This tool will try and sell you two different two paid-for versions that offer even more features. but the free version has plenty to offer and when used in combination with the other optimization tools in this guide, should give you everything you need.
Conclusion
Gaming is a way of life and when you have got a Gaming PC ready to use, it can feel like the world is your oyster. But you want to make sure that your PC is working at its optimum and that is what this guide is all about.
We have highlighted the top ten tools to help you get the most out of your gaming PC. Each of them offers a separate function but when put together they will deliver a pretty comprehensive improvement to your PC gaming experience.
If that wasn't enough, every single one of these tools is free, meaning you don't have to spend more money and can invest any you have left in your favorite games instead.
If you have any questions or comments about anything we have written in this guide, please do use the comment box below to share them with us. We always try to answer all of them as fast as we possibly can.