How To: Download And Install Flash (Frash) On iPad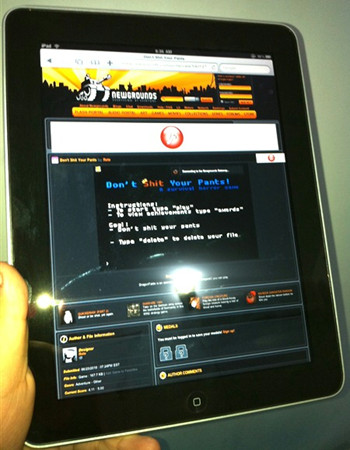 Finally there is some awesome news for iPad owners who were looking to see Flash content on their tablets. This Flash [termed as "Frash"] port for iPad isn't perfect until now but still, something is better than nothing at all.
Here are the step by step instructions on how to download and install Flash on your iPad.
The first step is to make sure that you have a jailbroken iPad. You can log on to Spirit jailbreak site and see how it is done. In case you have upgraded iTunes to 9.2, then you will need to use a patched version of spirit available on the Spirit Jailbreak official site.
The next step is to install SSH on your iPad. You can follow our step by step guide posted here to do so.
Now connect your iPad to your computer and make sure that iTunes is not running.
Now install WinSCP on your Windows OS [ CyberDuck for Mac]  and enter the IP address of your iPad in server field. You can check your iPad IP address by going to Settings> Wi-Fi> IP Address.
The username and password are by default root and alpine respectively and also set the protocol to SFTP.
Now download Frash.deb file from here [ Please do let us know if the link stops working, we will update it with a copy exclusively hosted on our servers].
Now Open WinSCP on windows [CyberDuck on Mac] and navigate to /var/root/media and create a new folder by the name of "Cydia". Now open the newly created "Cydia" folder and create another folder inside named as "AutoInstall".
Now copy the Frash-001.deb file you just downloaded and paste it in the AutoInstall folder.
After this reboot your iPad and you are all set to use Flash! Please note that this release isn't final yet and some flash content including Flash videos won't be playing. It is advised to wait for a final release in case you are looking for a more stable version.
Disclaimer: AddictuveTips won't be held responsible in case you incur any permanent or non permanent damage to your device following this method. Please use at your own risk.