Access Google Talk From Your Chrome Browser With Gtalk [Extension]
Gtalk is a Chrome extension that provides complete Google Talk functionality within a pop-up window of the Chrome browser. With Gtalk extension, you can perform all Google Talk tasks such as chatting with friends, adding contacts, managing Google Talk settings, etc without the need of opening the desktop messenger. This way you can talk to your Google Talk contacts while browsing the web via Chrome. It can also provide management of two separate Google talk accounts conveniently. As during testing we opened this extension from a specific Google account and accessed the Google Talk messenger simultaneously with a separate Google I.D. The result was such that we found no conflict and were able to open both accounts at the same time (via Gtalk messenger and extension).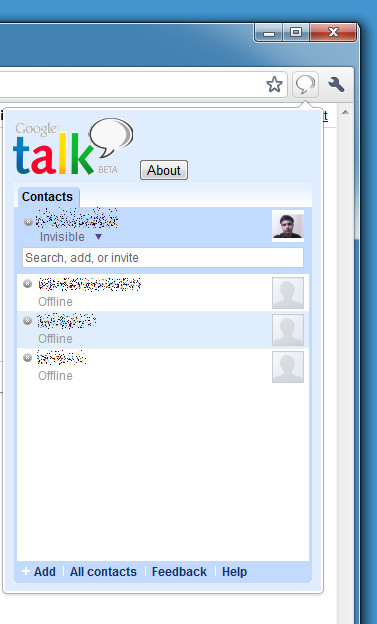 It can also be quite helpful if for some reason you do not have Google Talk installed on your computer or if you do not wish to install an extra application i.e. the Gtalk messenger. Having less applications on your system obviously reduces the load on it and using such extensions can significantly reduce the amount of pressure on a system that may have low system specs (e.g. a single core PC). It is however, worth mentioning here that this extension is in its Beta stage and therefore, might have some functionality issues. It is under heavy development and the developer has assured to make it more dynamic in the coming days.