ManyCam Is Free Alternative To Cyberlink YouCam
ManyCam is an application for taking pictures and recording videos from Webcam, as well as editing and adding effects to them. It is quite similar to the paid software Cyberlink YouCam which costs about $45. However, despite having more dynamic options than the latter, ManyCam is a free software. It works on Windows and a version for Mac has also been introduced.
After taking a picture you can manage its saturation, color balance, brightness, etc. Moreover, you can also add animations, text and dynamic effects to them. The same options are also available to clear the imagery of the recorded videos.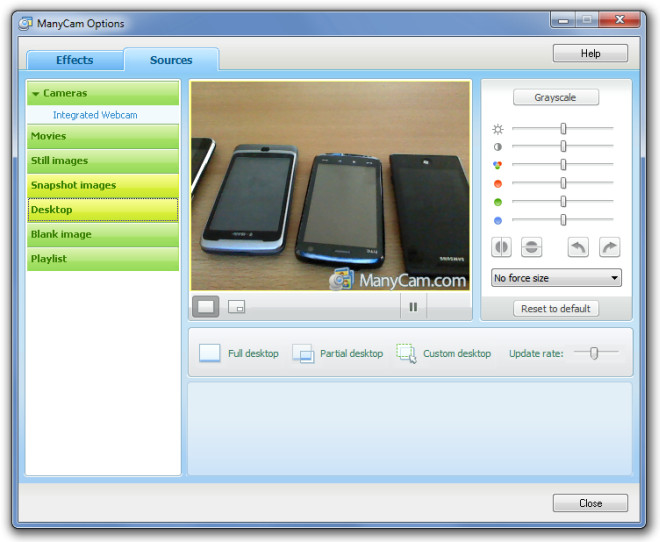 ManyCam has built in CGI graphic (such as fire and water effects) that can be added to enhance the look of your images. The images can be saved (with or without the effects) in PNG (Portable Network Graphics) format. You can also create your custom effects via the Add New Effect option at the bottom of the main interface. There are several built-in options to customize the look of your images and videos ranging from flags, funny images, dynamic backgrounds to 3D masks.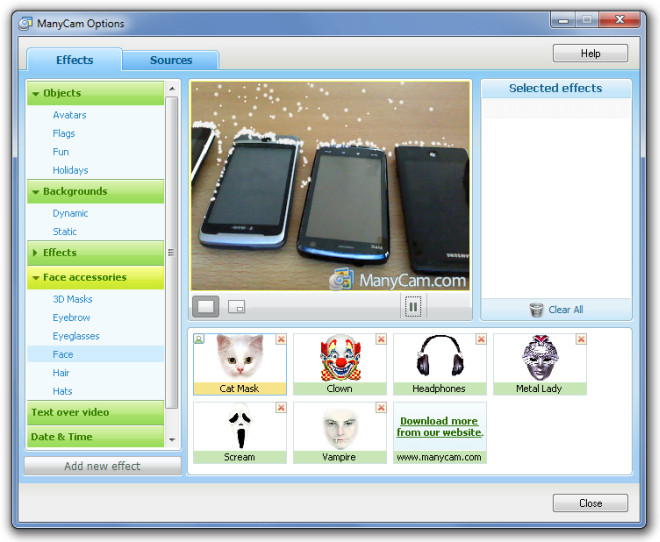 It works on Windows XP, Windows Vista, Windows 7 and Mac OSX 10.5 or greater.