AnonymoX: Browse Anonymously & Access Restricted Websites In Firefox
Several websites are blocked in certain geographical locations, while others can not be accessed as internet censorship is applied to them, perhaps due to political reasons. Also, websites with content that violates copyright or other intellectual property rights are often blocked in some regions. This phenomenon can be quite frustrating for many users, as they are unable to access a lot of content online, but with AnonymoX, a Firefox add-on, you can gain access to all such websites by browsing the web anonymously. With it, you can change your IP address, location and visit websites that are blocked or inaccessible in your country. You can change the IP and location with only a few simple clicks without having to use proxies. All you need to do is either click the blue button next to the search bar or in the add-on bar, and click Change Identity to get a new IP Address. Also, delete cookies by simply clicking the More option.
If you don't want to use AnonymoX on certain websites, simply click the blue button and select your website from the Settings for drop-down menu, and uncheck the Active option. You can also change the country and the service for individual websites. Click More to change settings for cookies and user agents.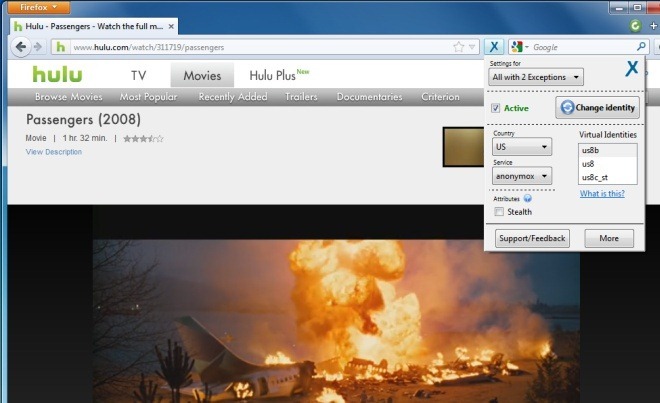 AnonymoX Preferences allows you to enable/disable the Show in Add-on-bar, Show IP-Address and Show Country Flag options. Additionally, you can also Reset the notification settings.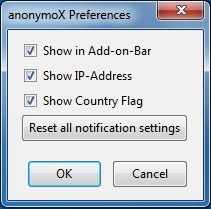 This add-on can also be useful if you don't want websites to monitor and track your web browsing behavior. Visit the link below to install this add-on, and browse the web without any restrictions.
Install AnonymoX  Add-On For Firefox