Change Your Default Geolocation With Geolocater Firefox Add-On
With Mozilla Firefox 3.5, a new API was introduced in the browser dealing with the user's geolocation. Basically, when you visit a website, the hosting server usually requests the accessing client's geographical location. On cellular devices, this is usually triangulated using GPS, or through the data signal that your carrier assigns you. In desktop computing, geolocation is calculated either through WiFi, your ISP's location, IP address etc. The geolocation API calls this data and provides with your geolocation to the website. This, however, never happens without the user's consent.
Geolocation triangulation on desktop computers isn't always very accurate, especially when done through WiFi. Most of the time, chances are that you'll be thrown outside of your actual location by a rather unacceptable margin, effectively rendering the geolocation API useless. To handle that, Firefox add-on Geolocater comes into play.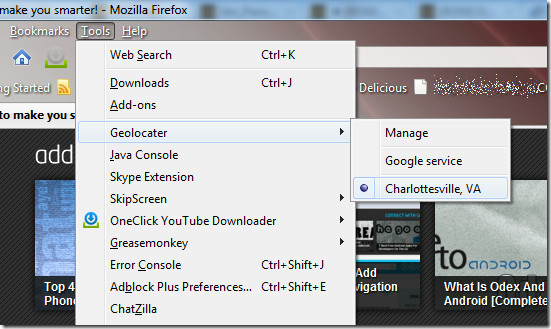 This add-on allows you to remember and save custom locations (in other words, location-spoofing). Using Geolocater, you can make yourself appear from anywhere on the globe. Not only can you search for custom locations, another interesting offering by this add-on is the ability to drag a location on the map to quickly find it. You don't need to know your desired location's latitude or longitude either – specify it on the map, and it will get set automatically.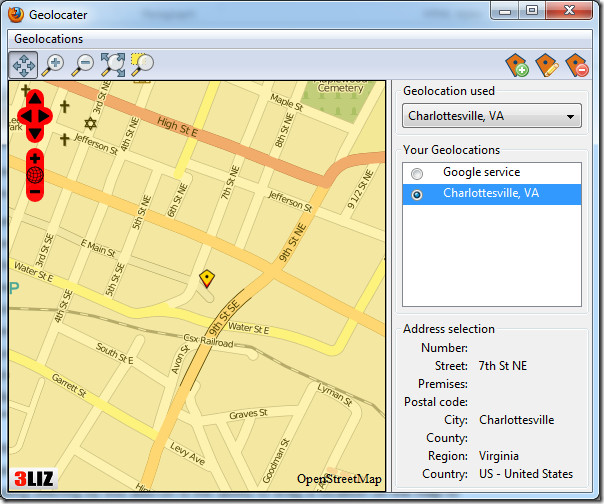 There can be many advantages of location spoofing – you get the ability to view region-specific content over the internet and can assign a geolocation when Twitter or other apps find the wrong location. This add-on can help you achieve much more, but in the end, it's your choice how you want to use it.
We tested Geolocater with Firefox 3.6.12.
Install Geolocater Add-on for Firefox