Check If Amazon Item Can Be Shipped To Your Country Before Checkout
If you frequently shop on Amazon from any place outside the US, it is likely that on occasion you went through the entire checkout process only to discover that the particular item you were going to buy can't be shipped to your country. For whatever reason, some items can't be shipped to where you live but it is nevertheless frustrating to find that out after you've gone through the entire checkout process. Does Amazon Ship to…? is an extension for Firefox and Chrome that lets you check if shipping on an item is available for your country on the product page. This saves you from going through checkout for no reason. In case of multiple sellers, the extension tells you which ones ship to your country and which don't so you can buy from the right one.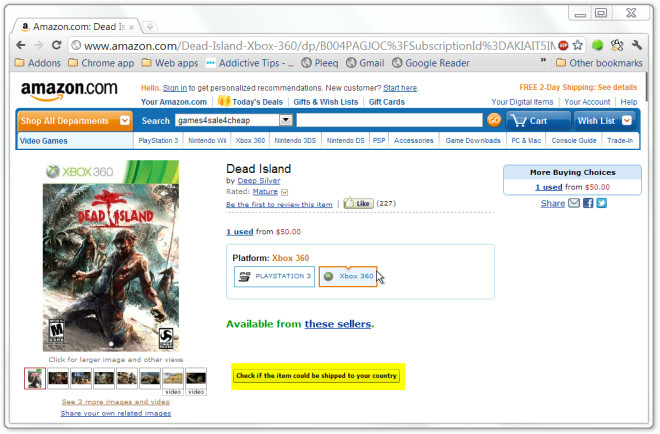 The extension adds a button to the Amazon interface below the shipping details on the product page. Click the button and pick the country you want to ship the product to.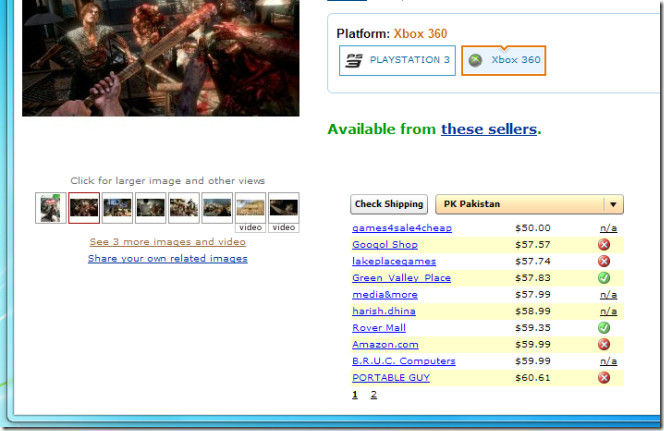 In the event that whatever you're ordering is available from multiple suppliers/stores, the extension will list down each one of them and tell you which ones deliver to your country. Where an item is available, you can click the green check sign to see shipping rates and details. n/a means shipping information couldn't be determined for that particular seller, the red x mark means that the seller does not ship to the country in question.
Install Does Amazon Ship to…? Extension For Firefox
Install Does Amazon Ship to…? Extension For Chrome