Copy Special Characters To Clipboard & Insert On Any Website [Chrome]
Special Characters, a simple Chrome extension, allows you to insert symbols and special characters on any webpage by copying them to the clipboard from a compact pop-up. The list of special characters is customizable and special characters of your own choice can be added to the list. Simply paste them and add a description from the settings. Once done, click Save, and you're good to go. You can then use symbols or special characters to get your message across on social networking sites, such as Facebook and Twitter. Moreover, the symbols make statuses and tweets more interesting. The extension can also particularly come in handy for people, who can't find certain symbols on their keyboard and have to use them frequently for studying or research purposes.
Once you've installed the extension, simply click the button in the toolbar to access the list of special characters in a pop-up. The list is customizable, and any symbol can be added to the list from the settings.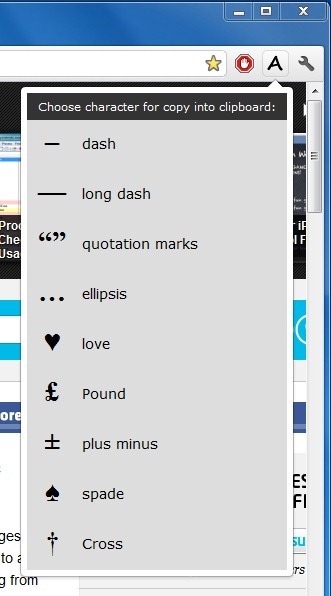 The Settings of Special Characters allows users to add characters. Simply click the Add character button at the bottom of the page, paste a character in the box and add a Description for it. Once done, click Save, and all these symbols will be added to the pop-up and to the right-click context menu. Moreover, users can easily delete symbols by clicking the Remove button.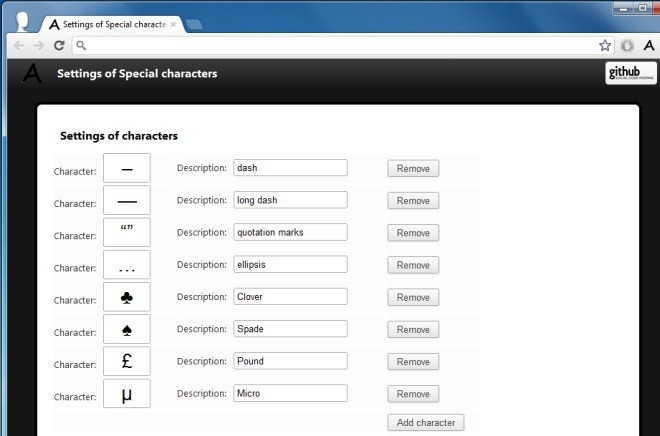 When browsing social networks or other sites you can insert various characters, simply click a symbol from the pop-up and it will instantly be copied to the clipboard. You can then easily paste it on any website. The right-click context-menu also allows you to add these symbols, but unfortunately, this option was not functional during our testing.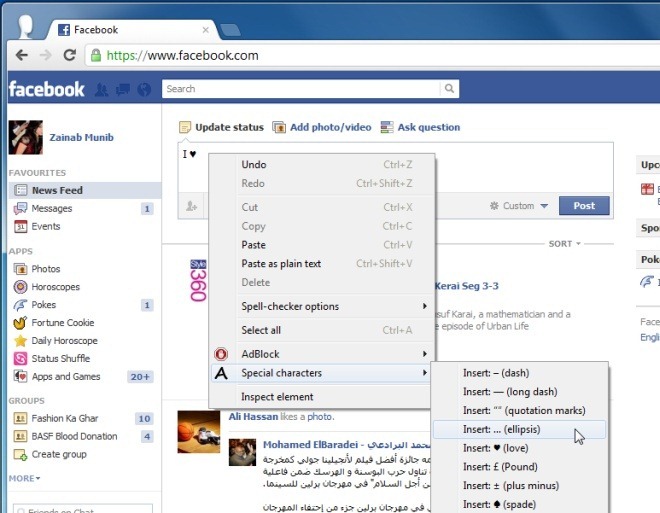 Special Characters is a easy-to-use, customizable extension that allows you to add symbols on any website. Install the extension from the link below and give it a try.
Install Special Characters For Google Chrome