Create Your Own Linux Distribution With SUSE Studio
If you ever wanted to tweak or create your Linux distribution, and do not have the required know how, then you definitely need to check out SUSE Studio. It is a web service that allows creating your custom Linux distribution by following some easy steps. Using this web service, you can create and download your very own Linux operating system with customized applications and features.
To get started, sign in with a Novell, Google, Yahoo, Twitter, Facebook, or Open ID account. Once done, authorize SUSE Studio to proceed further.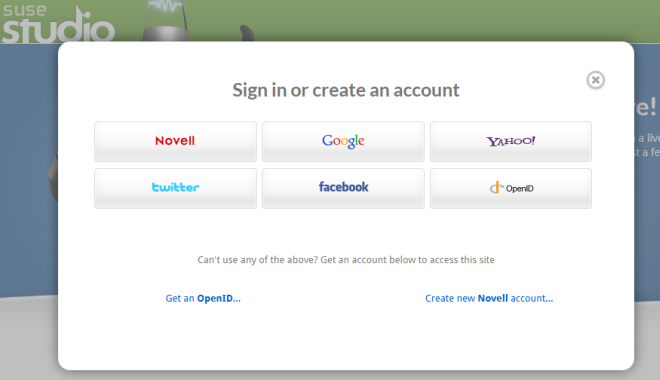 Now, select your display name, email address, user type, accept the terms and conditions and click Continue.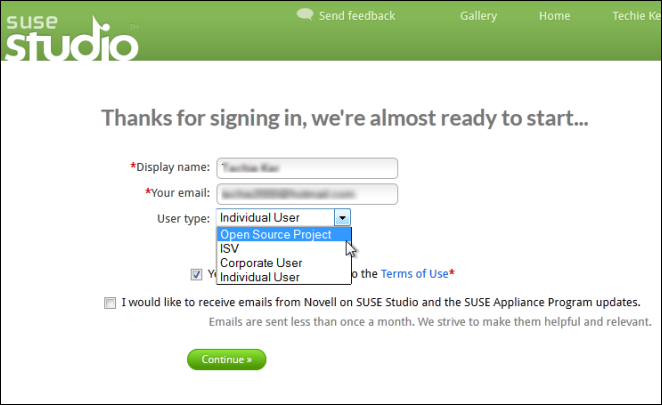 Next, choose base template, e.g., Gnome, KDE, Minimal X, JeOS, etc.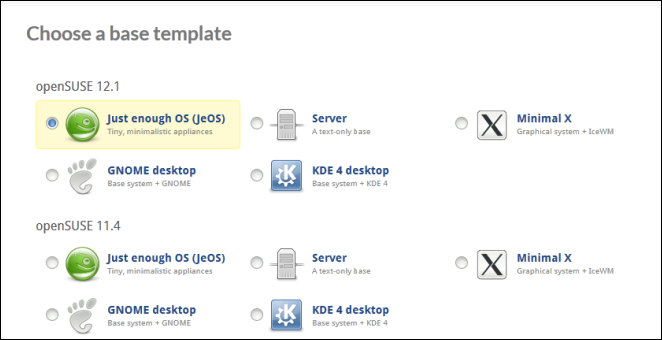 In the next step, you will be asked to enter a name for your Linux distribution.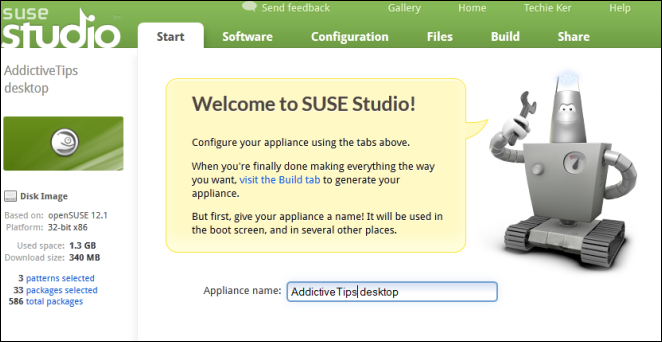 Once you have entered a name, you will be asked to select desired applications for your Linux OS. To add applications, click Add Repositories.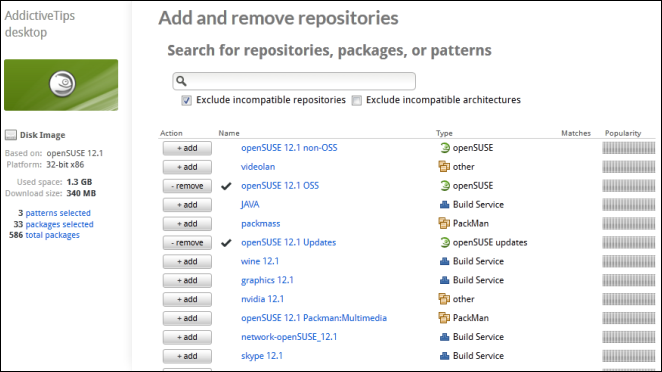 From the tabs located on top, select your desired configurations (from Configurations tab), and add Files (from the Files tab). In the end, head over to the Build tab, select OS formats to create (Live CD/DVD in ISO format, VMWare, VirtualBox, KVM version in VMDK format, OVF, XEN guest and/or a Preload ISO). Finally, click Build button to start building your Linux OS.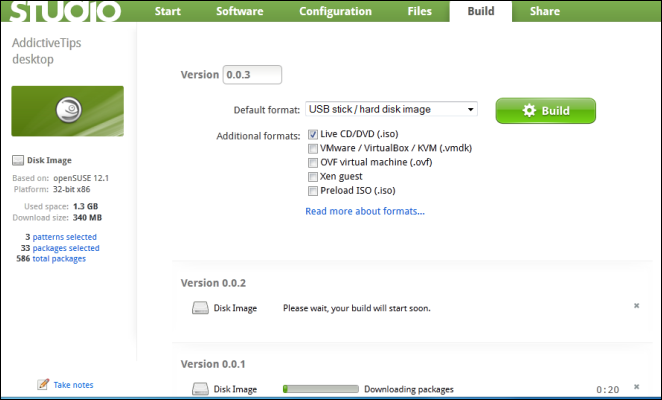 To build and download your Linux operating system, head over to SUSE Studio now.