Download Facebook Photo Album In PDF & Zip Format
Sharing photos over social networking sites is a great way to keep your far flung friends, relatives, acquaintances, and peers up-to-date. Facebook being the most celebrated and eminent social networking platform lacks an option to instantly download the complete album. Pick&Zip is an online tool which targets those users who waste much time in navigating through the whole albums and other tagged images on Facebook and download them manually. It also let users download their tagged images and friends photo galleries instantly in Zip and PDF format.
Usage is pretty simple & straightforward. Visit Pick&Zip (link provided at the bottom of the post), it will prompt you to enter Facebook login credentials. Once logged in, you can navigate through your friends albums.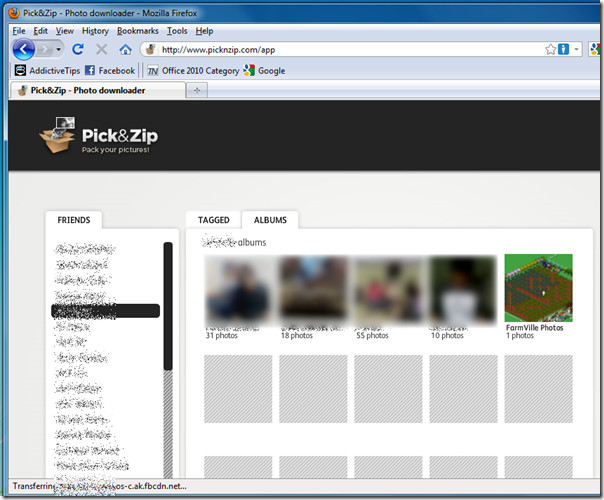 You can instantly download the album in ZIP and PDF format. Just hover over the album and you will see a download icon on the bottom of picture, clicking it will provide you with two options ZIP & PDF respectively.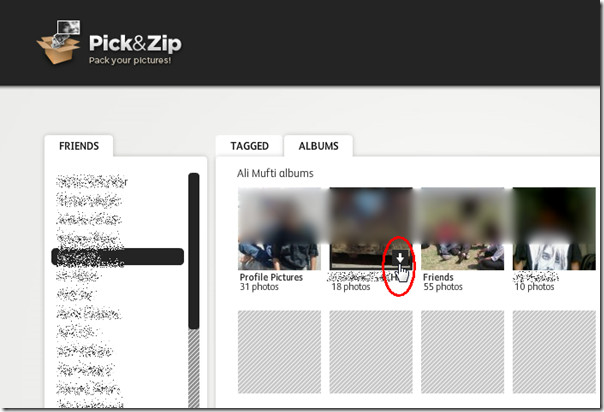 Specify either ZIP or PDF format.
Now just specify the location where you need to download the file in specified format.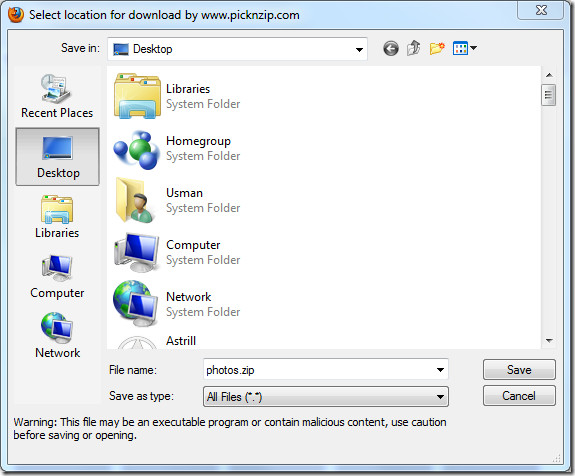 Its that simple and easy!
For more, also check out some desktop tools, such as, Bloom and OutSync.