How To: Root MyTouch Slide 3G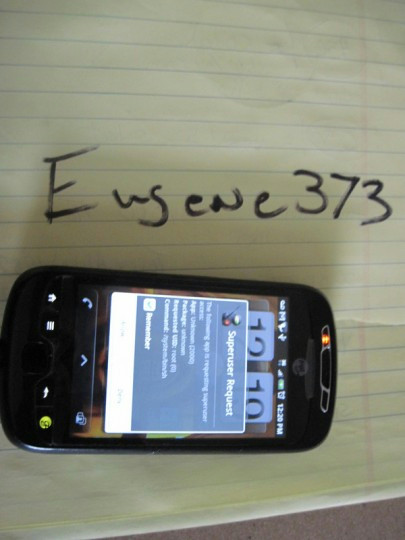 We earlier reported that MyTouch 3G Slide has been successfully rooted and the detailed procedure on how to root this device is now available. The root requires you to have some prior experience with ADB and command prompt so it is better to undergo this method only if you already have some experience in applying root and mods to other devices.
Before commencing the rooting procedure, download the Root file and turn your phone off; while keeping it connected to computer via USB to access ADB.
Now copy and paste the root file to the SDK directory.
At this point, you will need to launch Command prompt and change directory (CD) to SDK Directory.
Once this is done, hold volume down button and power down button to turn your Mytouch 3G slide on.
Once the booting process is taking place, go to command prompt and type "loop". Make sure that you are still in the SDK directory when you type this.
Now your phone will turn on giving you some on-screen options. Select recovery from the options displayed.
Now wait for the recovery to load. On load, press Ctrl + C to check if there is an offline device available. If this is not the case, reboot your phone or try the above procedures again.
After this, unplug the USB cable connecting your phone and computer and plug it back in to make sure that ADB is connected.
Now select Update.zip and the installation will fail. At this point, type adb push ota.zip /sdcard/update.zip in the ADB terminal.
Now navigate to command prompt and enter adb push update.zip /sdcard but do not execute this command.
Now once the update bar appears, press enter and simultaneously execute the command typed earlier in command prompt.
If every thing went as planned, you will be able to see clockwork mod recovery image on your phone.
Now navigate to partitions menu and select "Mount" system.
Now go back to the main menu of recovery and select update.zip.
Once this is done, reboot your device and type adb install superuser.apk.
You now have a rooted MySlide 3G! For more details on this rooting guide, please refer to the original link.
You can also refer to this video guide for rooting your myTouch 3G Slide.
Disclaimer: Please Try This At Your Own Risk. AddictiveTips Will Not Be Responsible If This method Damages Your Device In Anyway.