Easily Find Matching Variations Of Any Color Online
If color variations, matching, hex values have stymied you, 0to255 might be just what you need. It is an online, free service that lets a user find variations of any color. The service is primarily aimed at web designers and graphic artists, but can be useful for anyone who has to do with color matching in any capacity.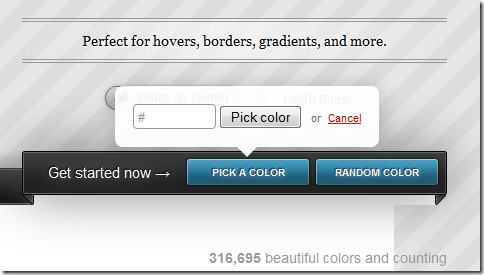 To begin with, click Pick a Color and enter the hex value. A palette will appear, showing a 0-100% variation gradient of that color, with individual hex values for each. Otherwise, you may also choose from a display of recently used colors. The website currently boasts over 316,000 colors in it's database.
From the color picker, move your mouse over any shade and it will show the percentage match as well as intensity difference. The gradient moves light to dark in a top-to-bottom fashion. Click any shade to copy its hex value to clipboard.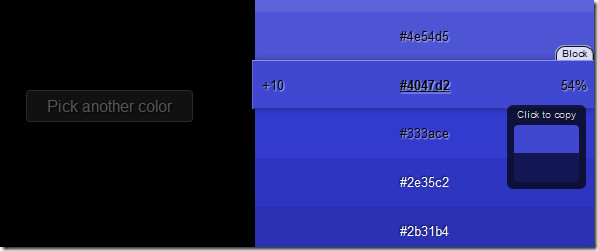 This tool is primarily aimed at CSS developers, but can serve anyone who needs a color match or comparison on the fly. Furthermore, you can append the hex value of any color to the URL (e.g., https://0to255.com/955464) to view the color pallet directly for it. Neat and effective.