GIF Scrubber: Media Player For Animated GIFs With Frame-By-Frame Scrubbing [Chrome]
Want to play GIF animations in different speeds, or extract some frames from them? GIF Scrubber is like a movie player for animated GIFs. Using this Chrome extension, you can play GIF animations with various speeds, and automatically scrub GIFs when they are opened. The extension's Options can be set to prevent the automatic starting and looping of animations. It also lets you use the Explode option to directly extract all frames from the GIF file, so you can easily save the frames that you want. Note that once the frames have been extracted, they cannot be downloaded all at once, but manually, one by one.
To start off, right-click a .gif image or link, and select the GIF Scrubber option from the context menu.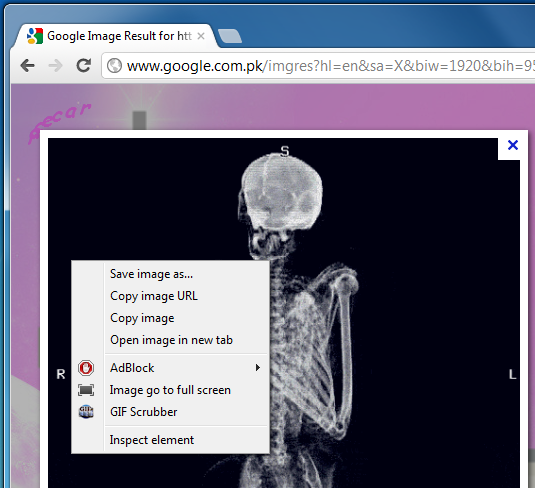 Almost instantly, the image will open in a new tab, with multiple controls displayed at the bottom. Controls include various speed options, that range from –8x to 8x and a play/pause button. Additionally, you can click the explode button at the top left of the page to extract all frames from the animated image.
The Options allow you to enable Open scrubber in new tab instead of new window, Automatically scrub when opening GIFs, Start playing as soon as image loads and Loop animation options.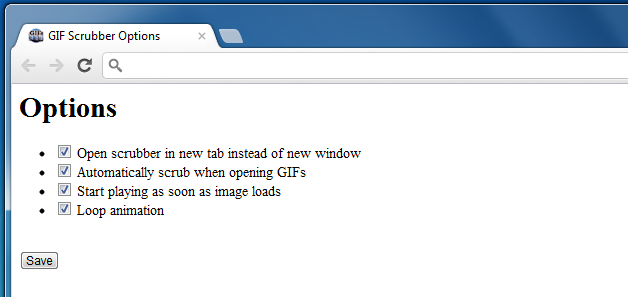 If you like creating GIFs, this extension can be a useful aide. You can use it to utilize images in GIFs you already have or have downloaded from the internet. It will save you time you would normally spend looking for said images. While GIFs are mostly used nowadays as internet's best jokes, it doesn't necessarily mean their usefulness has died out. For those rare occasions when you do have to create a GIF, this extension can be an excellent way of testing it out.
Compared to viewing GIFs in Chrome in a separate tab, and viewing them with this extension, it appears that they play much better with the help of GIF Scrubber. This means watching the Batman: The Dark Knight in GIF might actually be an improved experience.
GIF Scrubber is easy-to-use and does exactly what is says, but it would have been nice if there was an option to batch extract all frames with a single click. The extension can be installed from the link below.
Install GIF Scrubber For Google Chrome