How To Split Your Firefox Screen To Make Space For More Content
If you use Firefox and are looking to increase your productivity, then this tip is for you. Split Browser is a free add-on for Firefox that splits your screen to make space for more content. It is suitable for those users who have large screens, i.e screens larger than 19" or those who have high desktop resolutions.
Note: Split Browser is quite an old Firefox add-on, I am reviewing it here for those users who haven't heard about it before and for for those who don't know how to use it.
It only splits the content area, not the whole browser. You can open tabs in new content window, just right-click the tab, select 'Split Tab To' and then select the area where you would like to split.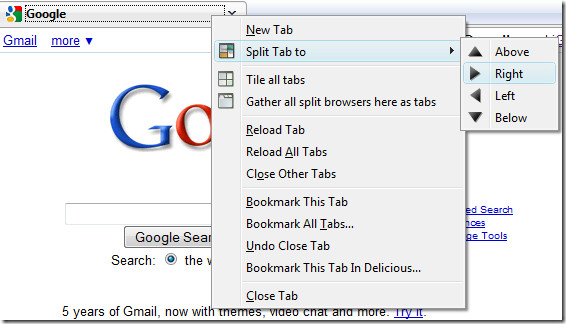 If you have multiple tabs, you can select to split them all by clicking 'Tile All Tabs'.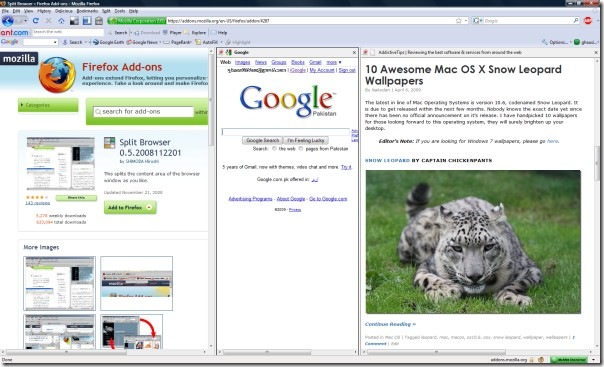 It can split the screen both vertically and horizontally, you can select how you want to view it by going to Split tab.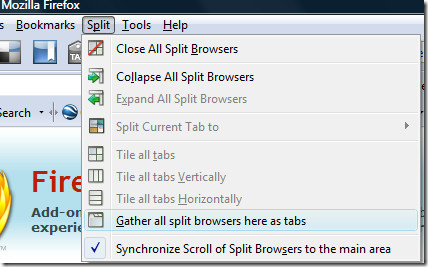 Below is an example of screen split both in vertical and horizontal position.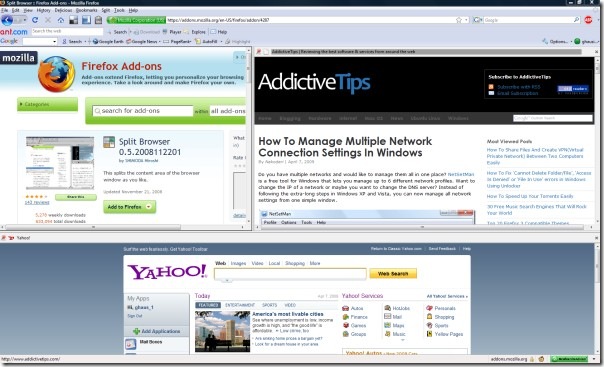 There are various useful options which help in customizing the add-on to your personal need. You can configure the General settings, Appearance, Combination options, and Menu.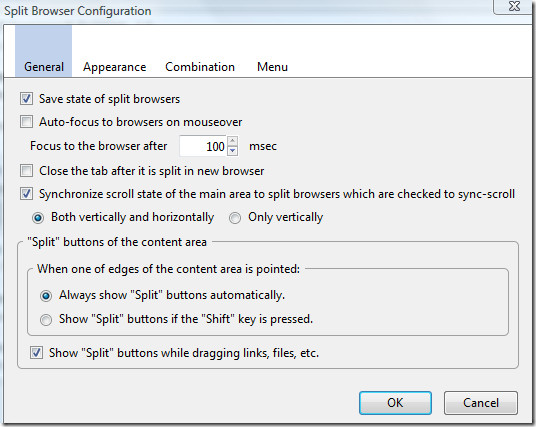 It is a simple, easy-to-use, and powerful add-on. There are other similar screen splitting plug-ins out there, but Split Browser stands out from the rest and includes the most functionalities. Enjoy!