LastPass Pocket Is Desktop Tool To View Your Passwords Offline
There is hardly any other browser extension/add-on that can make internet browsing experience as convenient as Lastpass. As the developers of this utility say, the last password you'll ever need to remember, and for months LastPass has been doing that for me.
However, there is a tiny nuisance, LastPass has made it a habit in me to not remember any passwords, since I give them to trusty-old LastPass and move on. So if I am using some other computer, it really becomes frustrating trying to guess the password to my not-so-much-used accounts. For times like these, consider using LastPass Pocket.
This portable application can gather all your login information from either your Lastpass.com account or an encrypted file on your hard-drive, and display that information in a simple interface.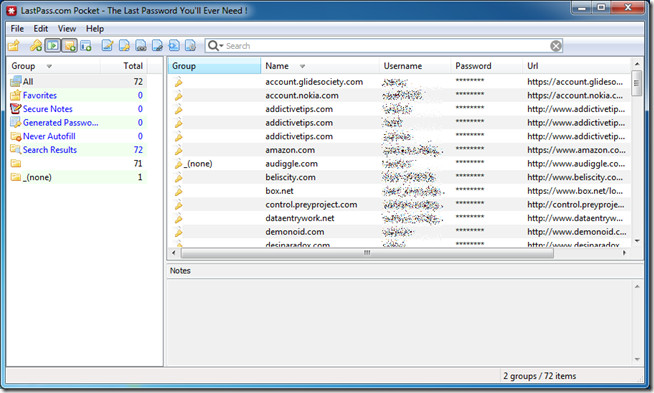 It is as simple as you can manage it to be. On the initial level, you are asked to either input your LastPass credentials, or supply the path to the encrypted data file on your local file system. You can also choose to remember the file path or email and password for login. The main interface itself offers stored passwords categorized in All, Favorites, Secure Notes etc, to name a few. You can choose to copy almost any field from the View menu, and finally you can reveal all passwords if you need something out of them (master password input is again required for this).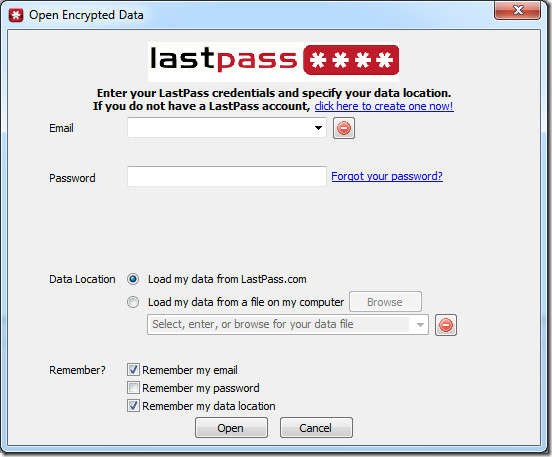 LastPass Pocket is a free, portable application from LastPass' developers that can serve both an offline storage vault and backup for your passwords. It works with both 32- and 64-bit operating systems, and is available for Windows, Mac OS X and Linux.
Download LassPass Pocket (Windows) (Go to Windows tab and you will find the tool in the bottom of the page)