Quick Reference Firefox about:config Preferences On MozillaZine
MozillaZine is a knowledge base for just about everything created by Mozilla, it's a complete reference guide created by the Mozilla user community for anyone who wants to learn about a Mozilla project. What's That Preference is a Firefox extension that adds an option in the about:config context menu (Firefox) that lets you look up preferences (what they do and what effect they have) on MozillaZine. If you're tinkering around the about:config settings for the first time and want to know what some of those preferences are for, this extension will help you find the most comprehensive description of it on MozillaZine without searching the site itself and without browsing online.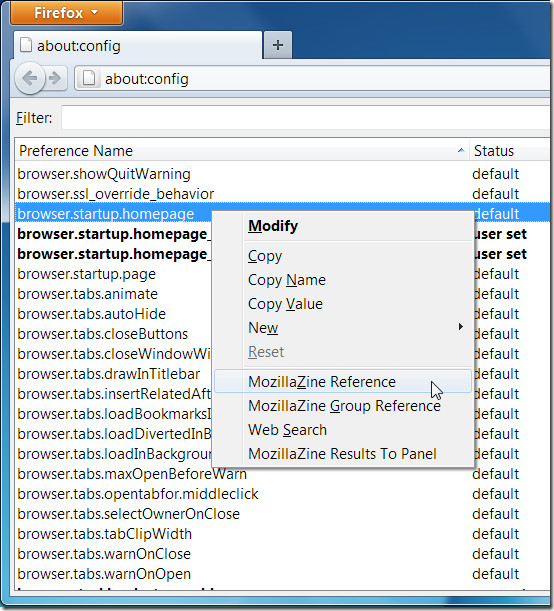 The extension is a quick search tool for one of the best Mozilla communities; everything from bugs, developments, extensions and preference configurations are documented here by users. Using the extension; users can immediately search what a preference is for when they are viewing about:config. Whenever you come across a preference you want to find out more about, right click and choose MozillaZine Reference to look it up. You can also learn about other preferences from the same group by selecting MozillaZine Group Reference.
You can search for the preference online by selecting Web Search. MozillaZine results open in a new tab however, by selecting MozillaZine Results To Panel, you can open the results inside the about:config menu as a panel. For beginners, this extension can be a great tool to get started.
Install What's That Preference For Firefox
Update: This extension is no longer available in the Firefox Add-ons page.