Send Free Secure Encrypted Email With LockBin
Do you want to send some top-secret stuff to your friend? When you send an email using Gmail, Hotmail, Yahoo, etc the emails are never secure even if you use SSL, someone can read your emails if he knows how to capture incoming or outgoing mails. This is where LockBin comes in, it is an online service that lets you send highly secure encrypted emails without downloading anything.

Just click the Start button, agree to their terms, and enter security code in the box. This will bring you to a page where you can type the message you want to send.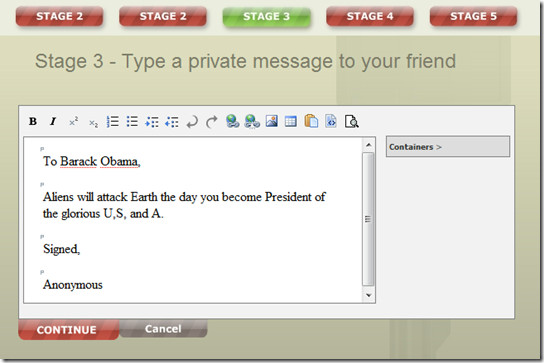 In the next step type the secret word, which is like a password. Share this password with your friend, he can decrypt the message only when he enters the correct secret word.

Now in the final step, enter the your own and recipient email address and click Continue.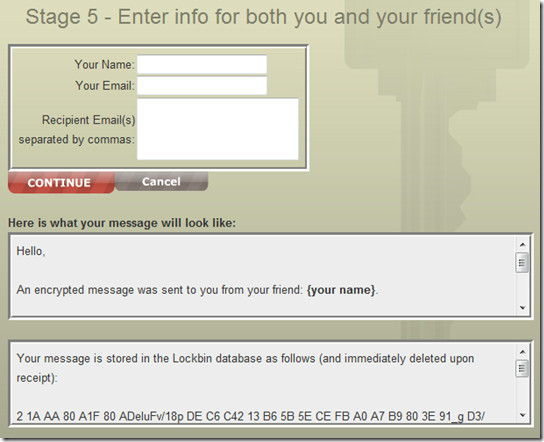 And you are done! It is a great online service which can be used to send secure emails from anywhere in the world.