TinySubs Is A Real-Time Search Engine For Movie Subtitles
Searching for film subtitles over the web can sometimes prove to be a little tasking and not to mention, time consuming. TinySubs is a one-shop-stop for subtitles that aims to provide fast, powerful and easy subtitle searching. The site does not host any subtitles itself. It is simply a portal to 36 major subtitle websites from around the web the likes of opensubtitles.com and subscene.com, providing results in 61 different languages.

The search engine works in real-time. That is, on entering a query, it begins to scan through the sites in its roster and begins displaying results as they come.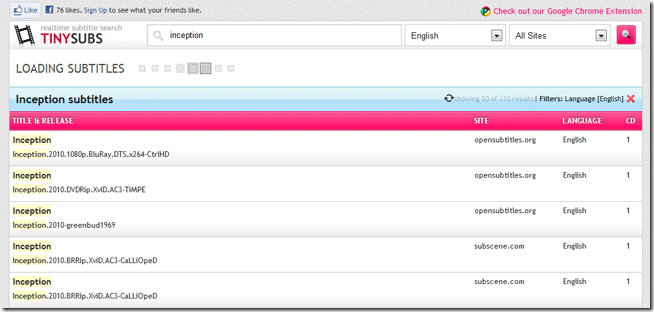 Results can be filtered according to site and language both by making a selection from the drop-down menus, or by clicking on a value in the Site or Language columns of displayed results. Clicking on a result expands to show the link to the download page of the host site.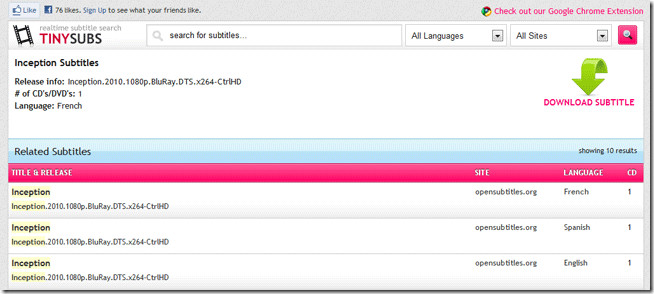 TinySubs has an extension for Google Chrome that allows you to quickly search for any subtitle from the browser.

TinySubs Extension for Google Chrome