Transform The Location Bar Into A Breadcrumb Display [Firefox]
Location Bar Enhancer changes the location bar of Firefox into a Breadcrumb display, with rich and interactive features. This handy add-on displays the URL in a Breadcrumb trail manner, with visual tags for easy identification, and also provides an easy to access context menu for each part. With it, you can quickly access the original URL in plain text, either by clicking the right of the last part, or Ctrl+ hover your mouse over any part. Moreover, each part can be dragged and dropped to any location, for instance, the Bookmarks toolbar, Bookmarks folder, tab, desktop or any other folder. The add-on also Includes a feature for detecting and replacing gibberish parts of the URL with meaningful text. Furthermore, the options allow you to fully customize the add-on according to your preference.The context-menu can be opened by right-clicking any part of the breadcrumb display. This displays the related addresses and an option which can be used to copy the current address of the page, edit, delete or simply add another part after it. When you click on links that have further sub-categories, these are displayed in a context-menu. Select an option from the menu and the page will instantly be opened.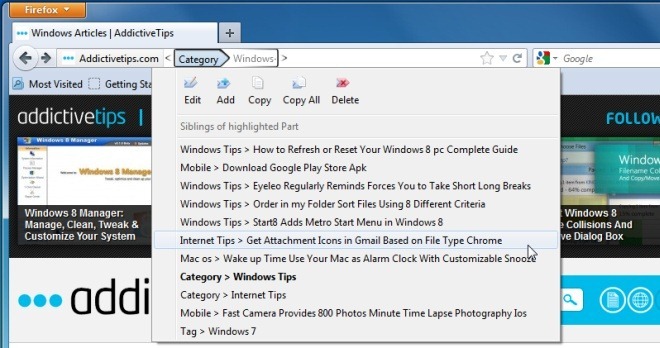 When you hover your mouse over link on a webpage, the URL for it is displayed in the Location Bar, along side the Breadcrumbs.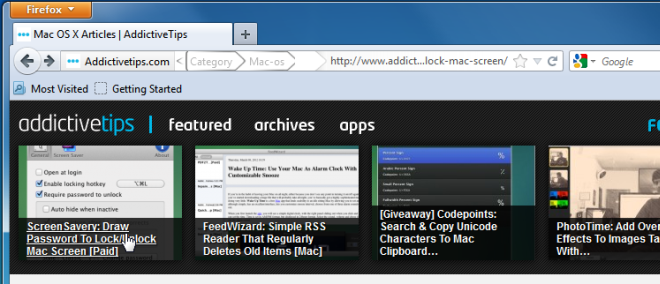 Moreover, each URL part can be scrolled to get other related URLs, based on user history and pattern prediction.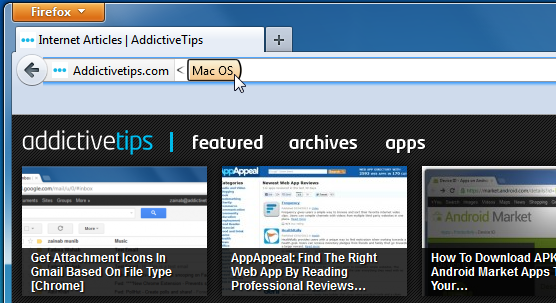 The Location Bar Enhancer Options provide full customization by allowing users to disable/enable any sub-feature, such as removing gibberish text from parts and replacing it with meaningful data, changing the location bar width, allowing dragging and dropping of Breadcrumb parts, and various others.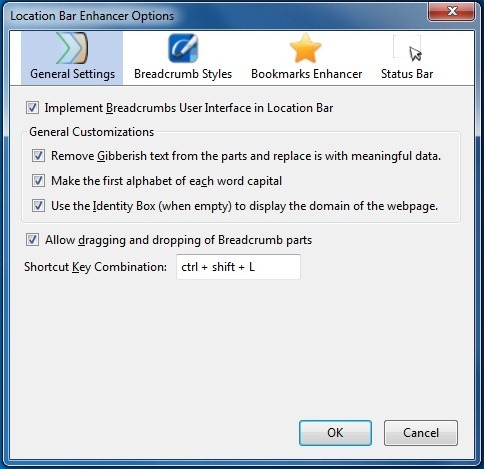 The second category, Breadcrumb Stylesm includes custom theme support, which means you can grab your very own style sheet and edit it to style the Breadcrumbs.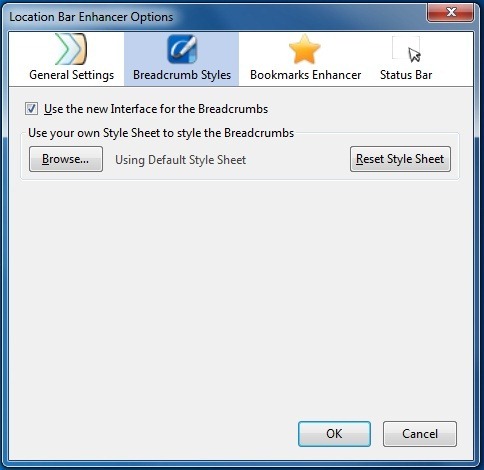 With Location Bar Enhancer, you can browse the web in a more effective manner. It can be installed from the link below.
Install Location Bar Enhancer Add-On For Firefox