View IMDb Movie Ratings In Google Chrome [Extension]
IMDb is unarguably the biggest movie database on the web space, having information regarding almost every flick (flop or theater rocked) which has been released, along with all the upcoming releases. Go To IMDb is a small extension for Google Chrome which eliminates the need of visiting IMDb manually (by opening the website each time) to check the movie ratings.
So how it works? It adds a small icon in the upper right side of the window where movie/sitcom/drama rating can seen immediately. Adding more, it requires only selecting of movie title text on the page to show the ratings.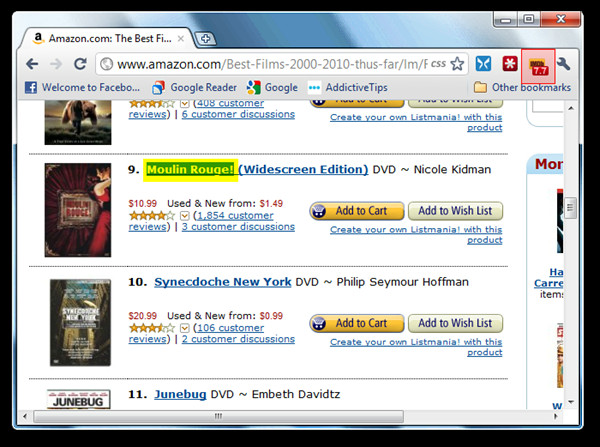 You can also change the IMDb language, and enable mouse-related behavior for showing the ratings. By default, only selecting the text is required, which we reckon is more easier to do.
Go To IMDb extension for Google Chrome