Write Your Own eBook In ePub Format
As we mentioned yesterday, ePub is a format which stands for electronic publishing and is a standard for many ebook readers. There are tools which can be used to read ePub format, but what if you want to write a book and save it in ePub format?
Famous word editors, such as, Microsoft Word and Apple iWork do not support ePub format, nor is it supported by two famous online services Google Docs and Zoho.
There is another service called Acrobat which is slowly developing a killer online platform. Acrobat Buzzword is the only web app which allows users to save the documents in ePub format along with various other formats.
Once you login to Acrobat(requires an account with Adobe), you can select New Buzzword Document from the left sidebar.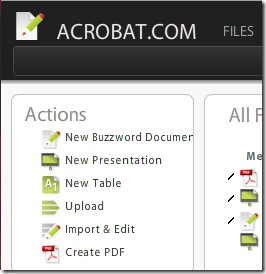 Once inside, you can begin writing and save it by hitting a simple Ctrl+S hotkey. To download it in ePub format, go to Document menu and select Export (as shown in the screenshot below).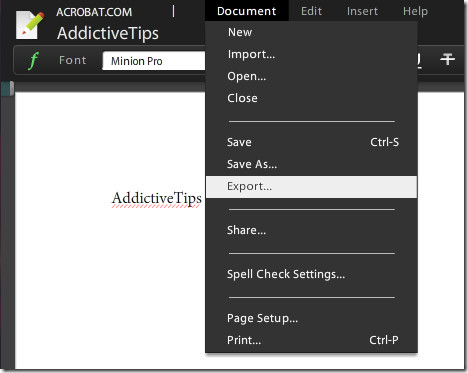 In the next step, choose ePub from the dropdown menu and hit OK. Choose the output destination and hit Save. It will take some time to process depending on the length of the document and then automatically download it to the destination you specified.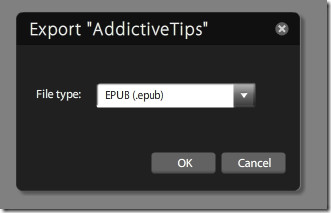 It is a matter of time before other document editors, both online and offline start adding support for ePub format. With the popularity of ebooks, the format will soon hit mainstream.
Till then, this is the only easiest way to write your own books and save them in ePub format. You can also convert articles in text format, convert them to ePub format and read them on ebook while on the go.