How to add a search engine in Chrome for iOS
We did a post on adding a search engine in Chrome but it was exclusively for the desktop version of the browser. Chrome isn't just available for desktops though. It has a mobile version for both Android and iOS, and adding a search engine to its mobile versions is not only different but incredibly restricted as far as iOS is concerned. Up until a recent update, users could not add search engines outside those suggested by Chrome on iOS. With the new update, you can finally add any search engine in Chrome for iOS.
Search engine in Chrome for iOS
You can view the list of preset search engines in Chrome for iOS from its settings. Open Chrome on your iPhone or iPad and tap the more options button at the bottom right. From the menu that opens, tap Settings.
The Settings screen has a Search Engine preference. Tap it and you will see a list of the default search engines in Chrome for iOS. They are: Google, Yahoo, Bing, Ask, and AOL.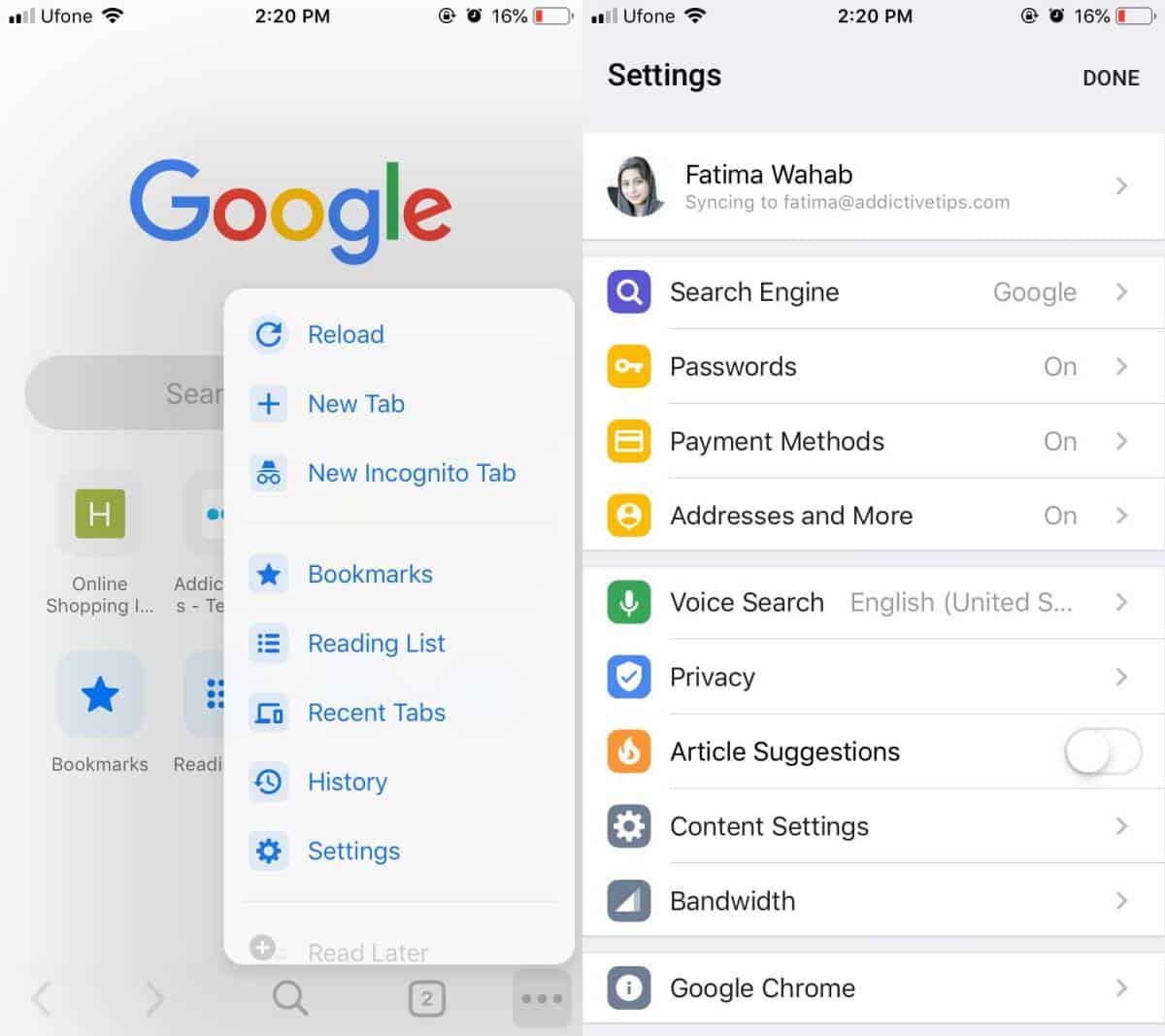 To add a search engine not listed on this preference panel, open a new tab in Chrome and visit the search engine's home page. Search for anything on the search engine. Allow the results page to load. When it completes, return to the Search Engine preference in Chrome's Settings.
At the very bottom, you will see the search engine that you just used to conduct the search. Select it to set it as the default search engine. This method is obviously easier since you don't need to figure out what the search query URL is.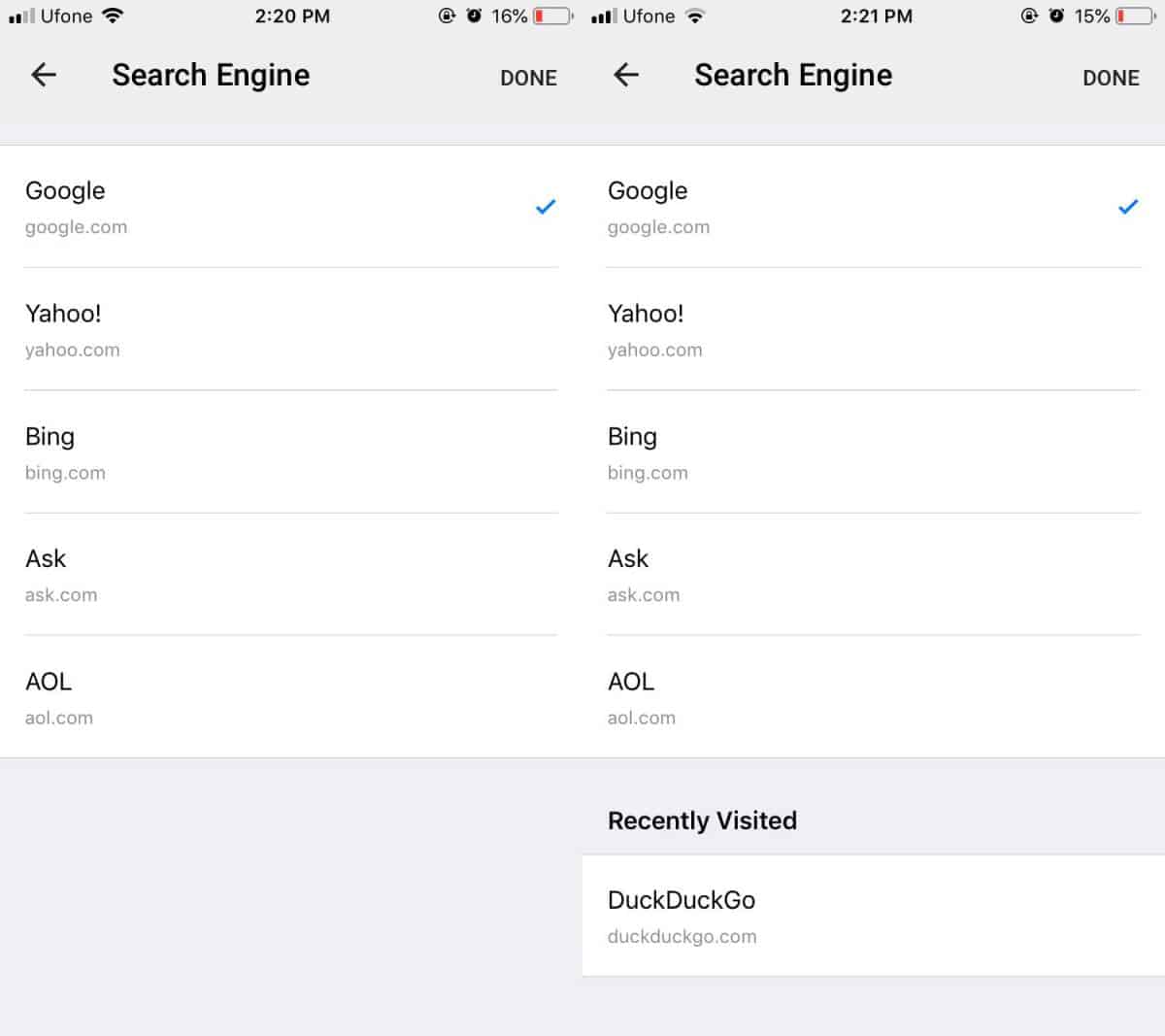 If you don't see the option, make sure that Chrome is up to date. This 'feature' appears to have been added in version 72 which was released today. You can check the app version from Chrome's own settings as well as from the App Store.
As for removing a search engine, there doesn't appear to be a way to do so. You can always switch to a different search engine including any search engine included on the list. It is possible that if you do not use the custom search engine at all, and never visit it, Chrome may eventually remove it from the list of search engines. Even if it doesn't, it never combines it with the default list of search engines.
iOS, as anyone will tell you, is incredibly restrictive in what it allows apps to do but for Google to have taken this much time to add this feature when, apparently, there wasn't much of a hurdle to overcome, is a bit annoying to say the least.