How to add multiple photos to an Instagram story
Instagram has added a new format to its stories; multiple images. The new feature splits the screen into four parts by default but it has other layouts that you can choose as well. These layouts let you vertically split the screen in two, horizontally split it in three, and even split it into as many as six sections where each section will have its own photo. The feature is called 'Layout' much like Instagram's collage making app of the same name but it works entirely from inside Instagram. You don't need the actual Layout app to use it.
Add multiple photos to Instagram Story
Open Instagram and tap the camera button at the top left. Once you're on the create story screen, swipe through the various formats at the bottom until you see 'Layout'. Select it and select the type of layout you want to use. Once you've picked the layout, tap the capture button to take the first photo. The other sections will be blacked out so you know which section you're capturing a photo for. You can switch between the front and rear cameras to capture photos.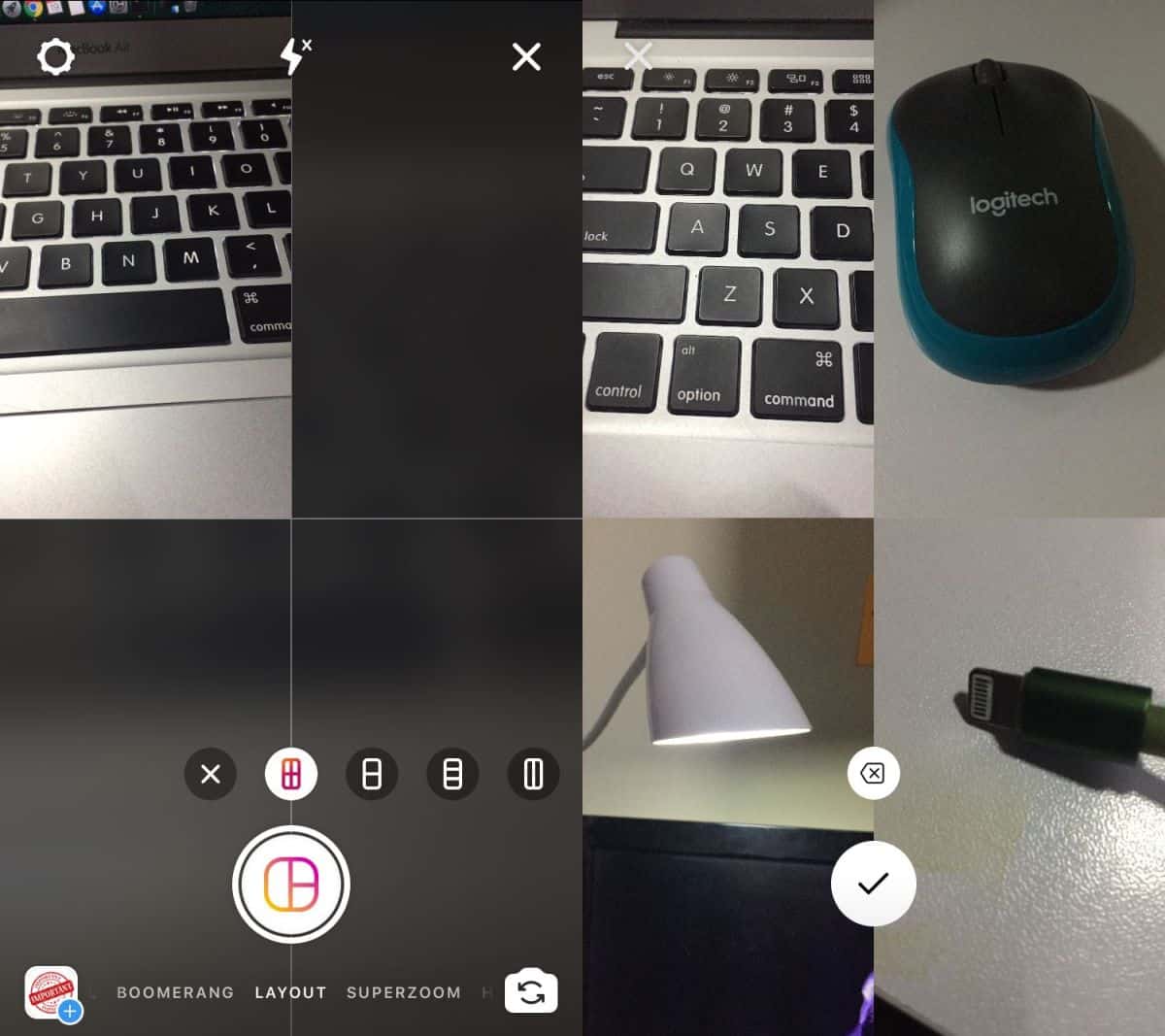 When you're done, tap the checkmark button to move onto the editing step. You will have all the usual controls available; write on the image, doodle on it, or add a sticker. It's up to you. When you're done, tap Send, and share it with close friends, or to your story.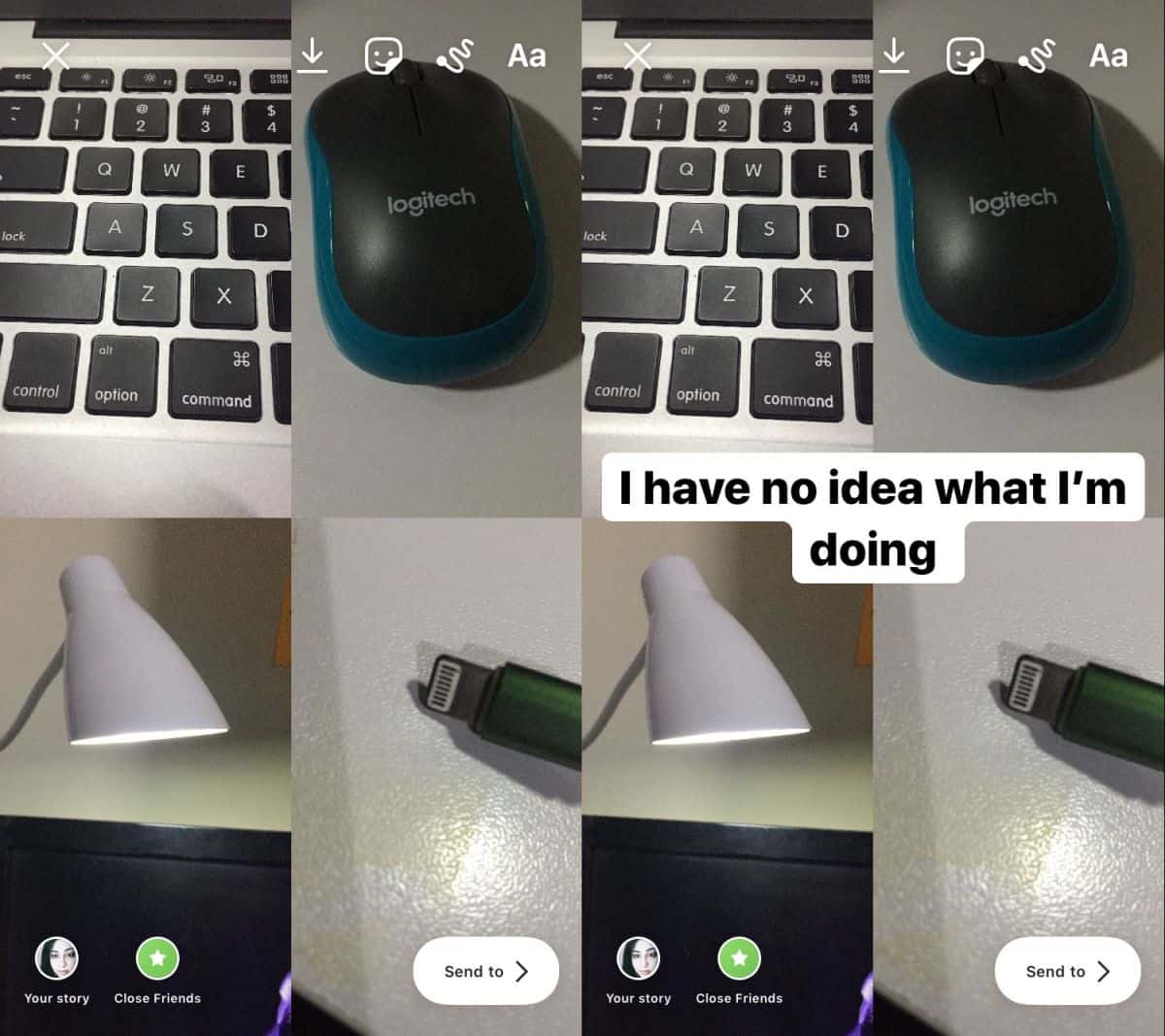 This format is great if you like to use polls in your Instagram stories. You can take photos live, or you can pick them from your camera roll. The choice is yours.
The disappointing thing is that you cannot add a video or several videos to the Layout format. Videos might have been excluded to keep the content light and suitable for a mobile network and device but a limitation on how long a video can be might have been better. I hate to make the comparison here but if this were Snapchat, users would be able to add videos as well. It seems that this isn't something that Instagram has cloned from Snapchat which is perhaps why this limitation is there.
There is obviously room for improvement e.g., collaboration. Users can create a single group story where multiple select users can add an image. It would be far more social. As always, this is going to be great for brands though individual users tend to get quite creative with these features as well.