How To Create A Collection on Instagram
At the end of 2016, Instagram introduced a bookmarking feature. Users can save a post in their home feed by tapping the bookmark button under it. Instagram saves the post to your account. The post i.e. the image itself is not saved to your camera roll. The saved image will be deleted if the account that shared it decides to remove it. It won't make any difference that you saved it. Initially, the save feature was basic. Instagram has now added a way to organize saved posts. You can add saved posts to a folder i.e., collection on Instagram. Users can create as many collections as they want.
You should probably update the Instagram app. The feature wasn't in the change log but it's better to be on the safe side. At this point, it is probably rolling out slowly to users.
Create A Collection
Open Instagram and go to your profile tab. Tap the 'bookmark' button. This is where you can see all your saved posts. If the Collections feature has rolled out to your account, you will see two tabs. The 'All' tab contains all posts that you have saved. The 'Collections' tab contains all collections that you've created.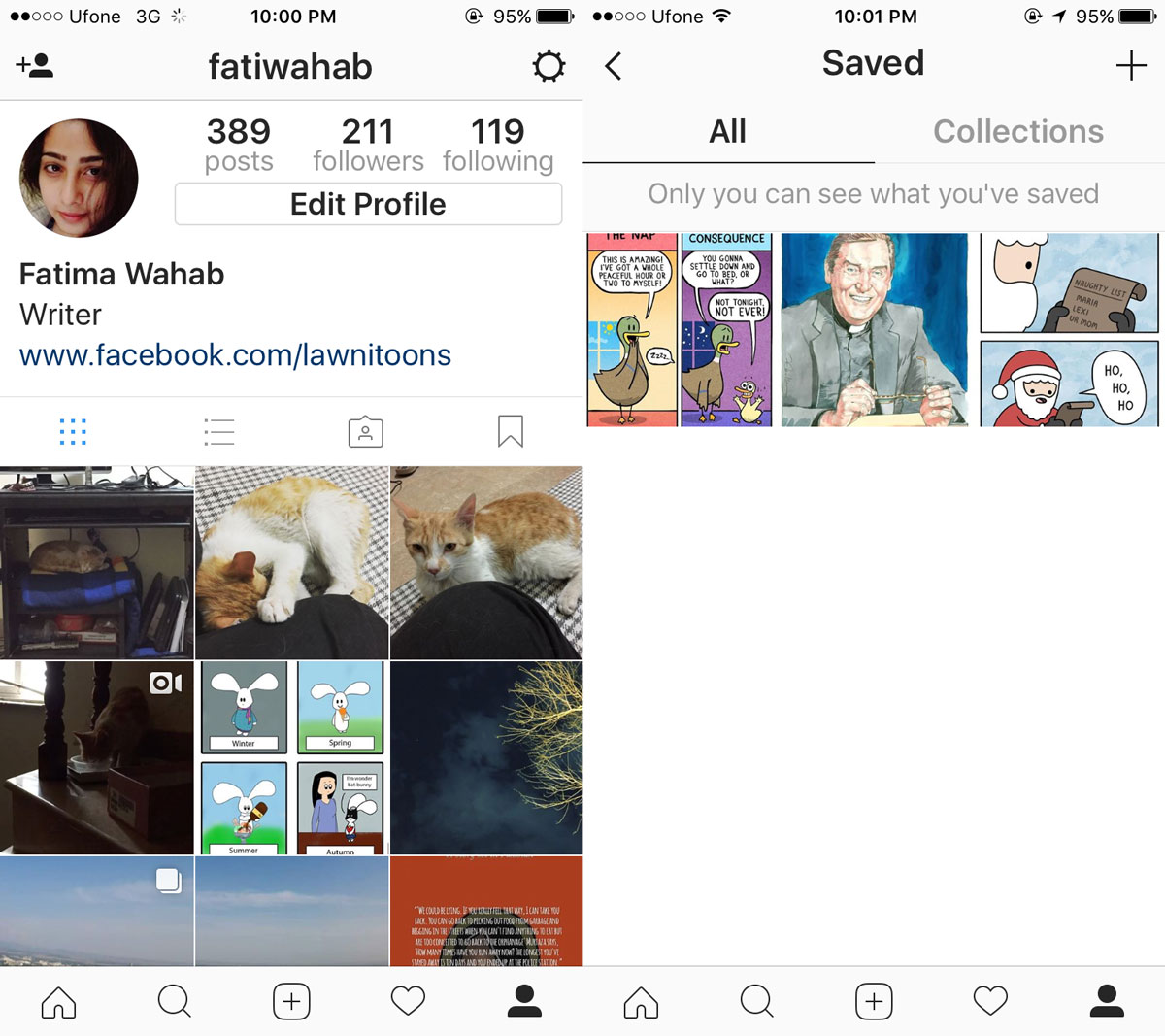 Go to the Collections tab. Tap the plus button at the top right to create a collection on Instagram. Name it anything you like.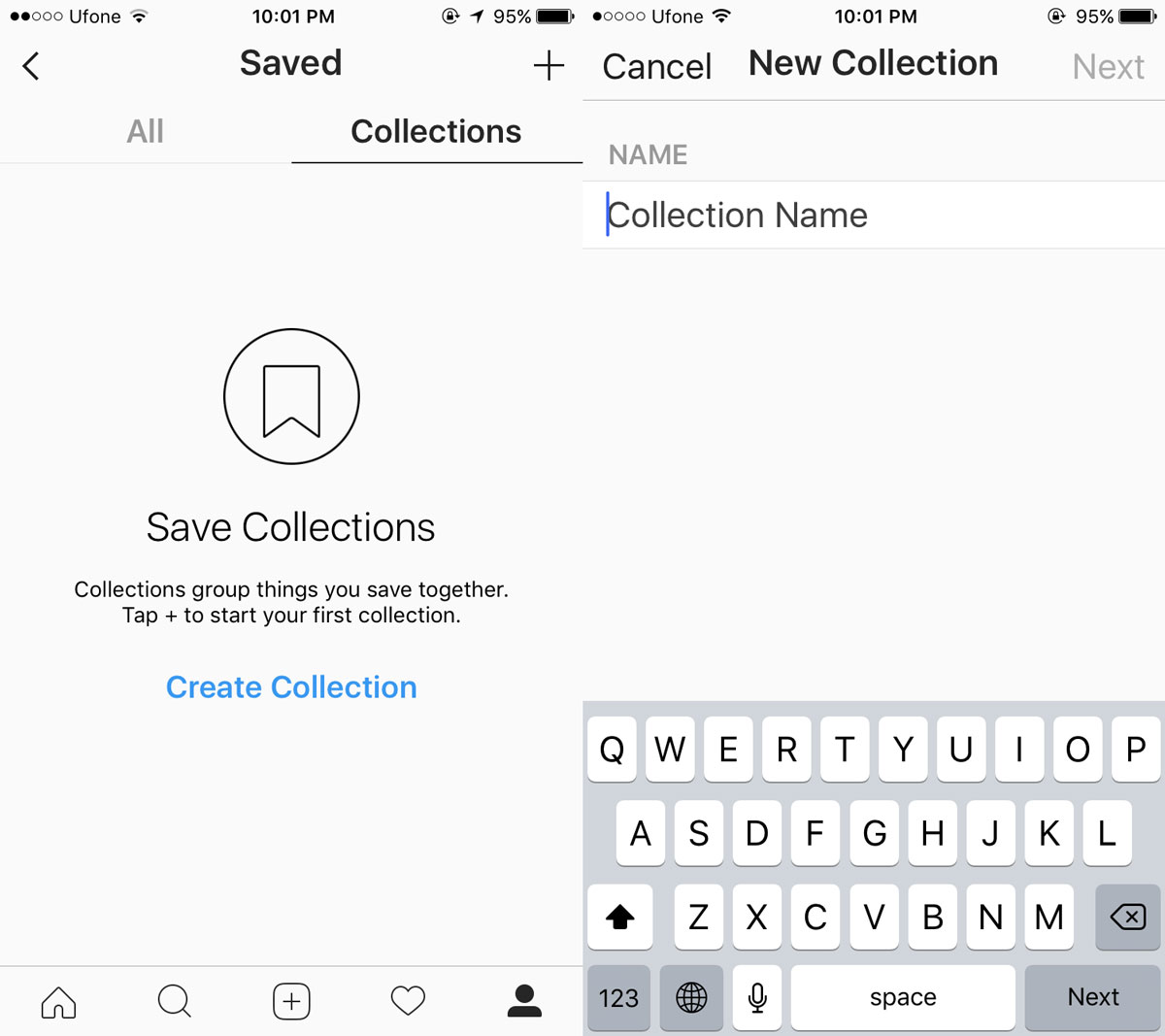 Add Posts To Collection
There are two ways to add your saved posts to a collection. You can add it from inside a collection. Or, you can add the post to a collection when you save it.
On the Collection tab, tap a collection. Tap the overflow button at the top right. A menu will open with an edit and add option. Tap the 'Add to Collection' option, and select posts from your saved posts to add to it.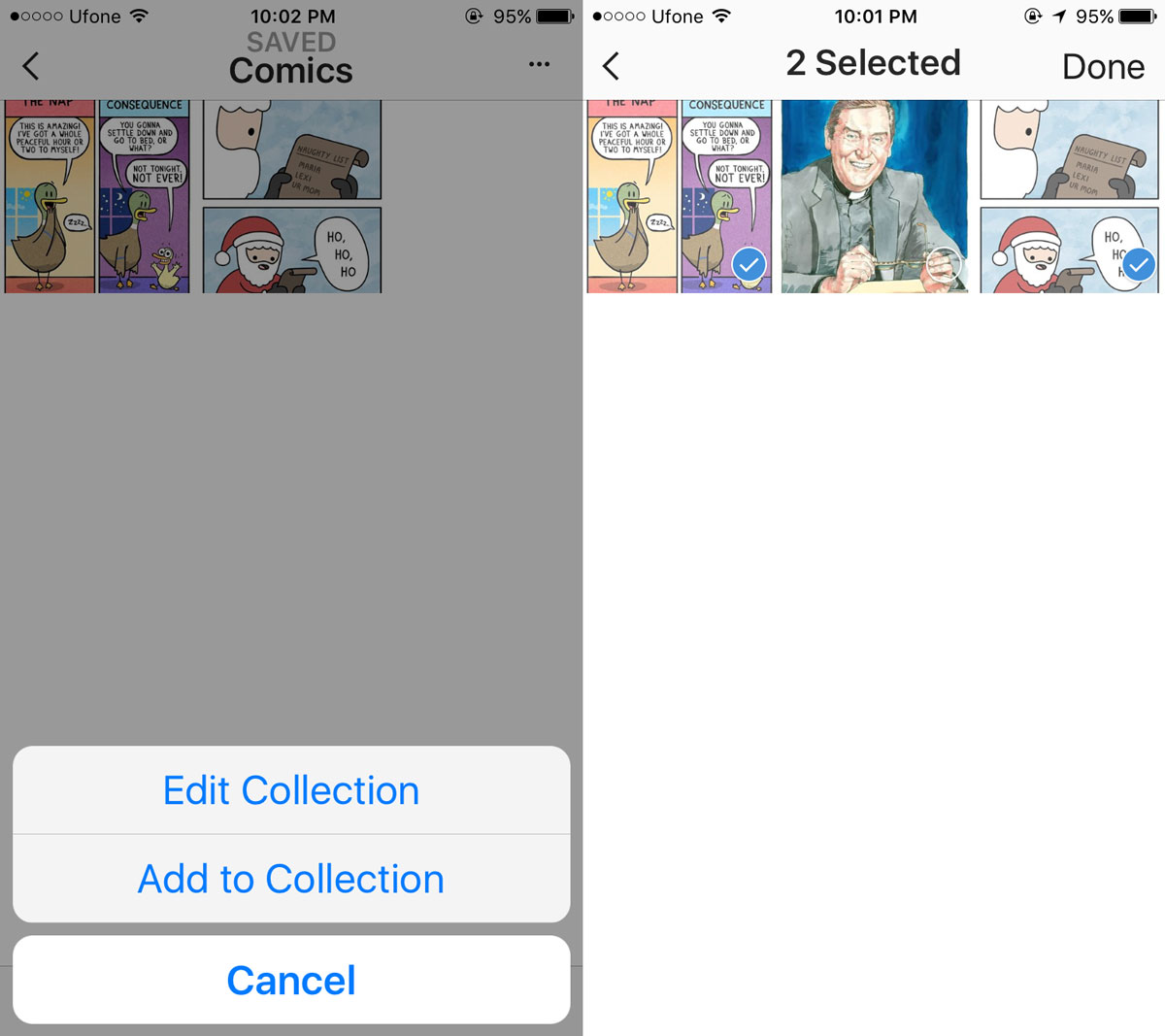 Alternatively, you can add a post to a collection when you save it. Long press the save button under a post. A menu will appear listing all your collections on Instagram. Tap the collection you want to save the post to.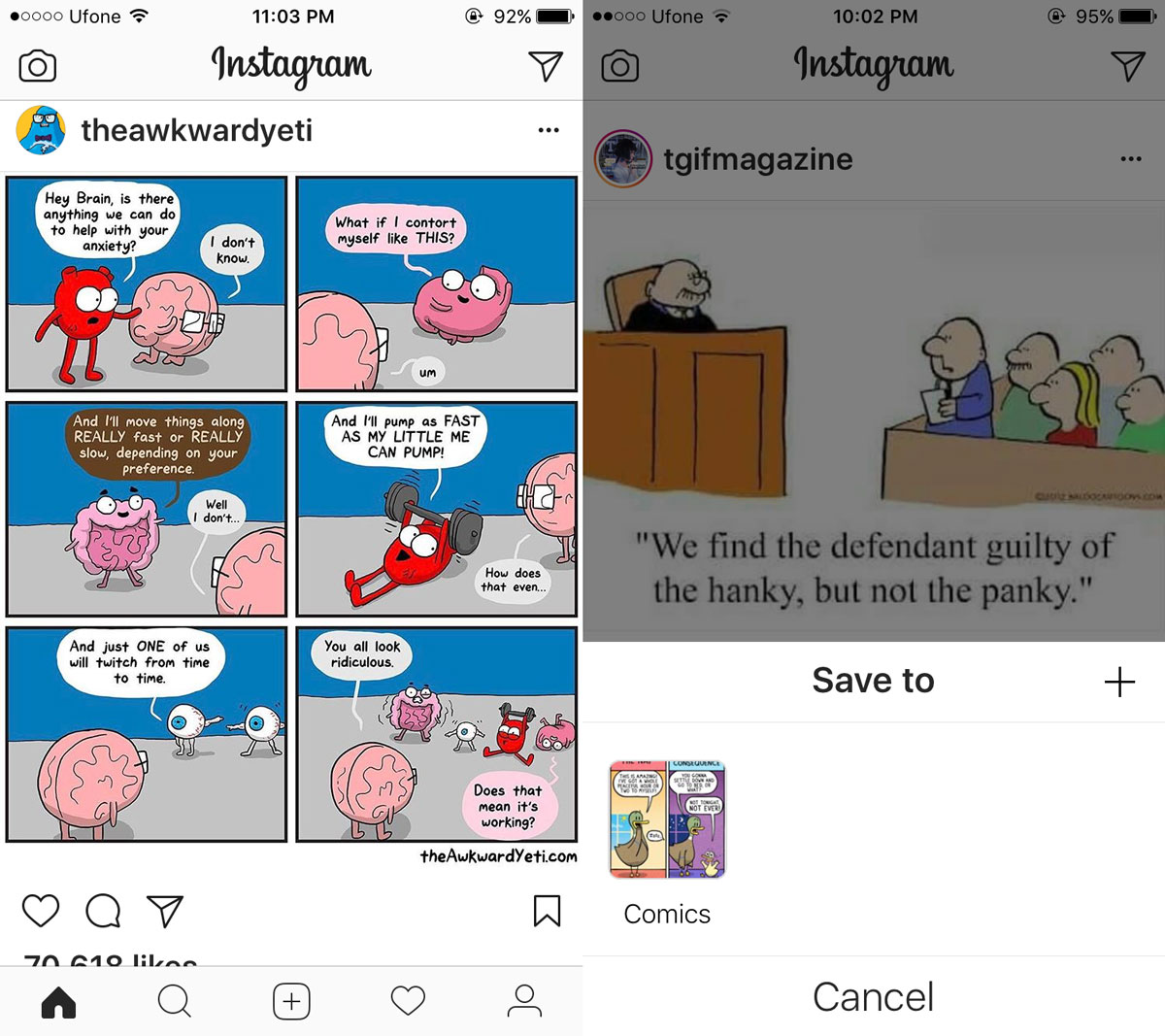 You can create a new collection from the Save to menu that appears when you long press the save button.
Your saved posts will continue to appear in the 'All' tab even after you sort them into a collection. A saved post can be added to multiple collections. As before, if an account deletes a post, it will disappear from your saved posts and your collection(s). There is no search feature for the posts saved to a collection and there is no search feature for the collections.
Download Instagram From the App Store
Download Instagram From The Google Play Store