How to disable 'Complete your timeline' alerts from Google Maps
Google Maps actively accesses location data when you use the app on your mobile. It's no secret and the app obviously cannot function unless it has this information. The app also continues to use your location when it is no longer running or in the background. This allows it to always show you your updated location and to help you navigate if you're using it for directions. The only annoying part is that even if you never access the app, it still knows when you've visited a place. It will send you alerts to add these locations to your history and 'Complete your timeline'.
Google Maps detects that you've visited a place when you travel from one location to another, make an extended stop, and then leave said location. It's simple enough to figure out and since it has exact location data, it can also tell very accurately where you went. On the app's part, it is being pro-active but if you'd rather not get these alerts, you will have to disable location history to do so. Here's how.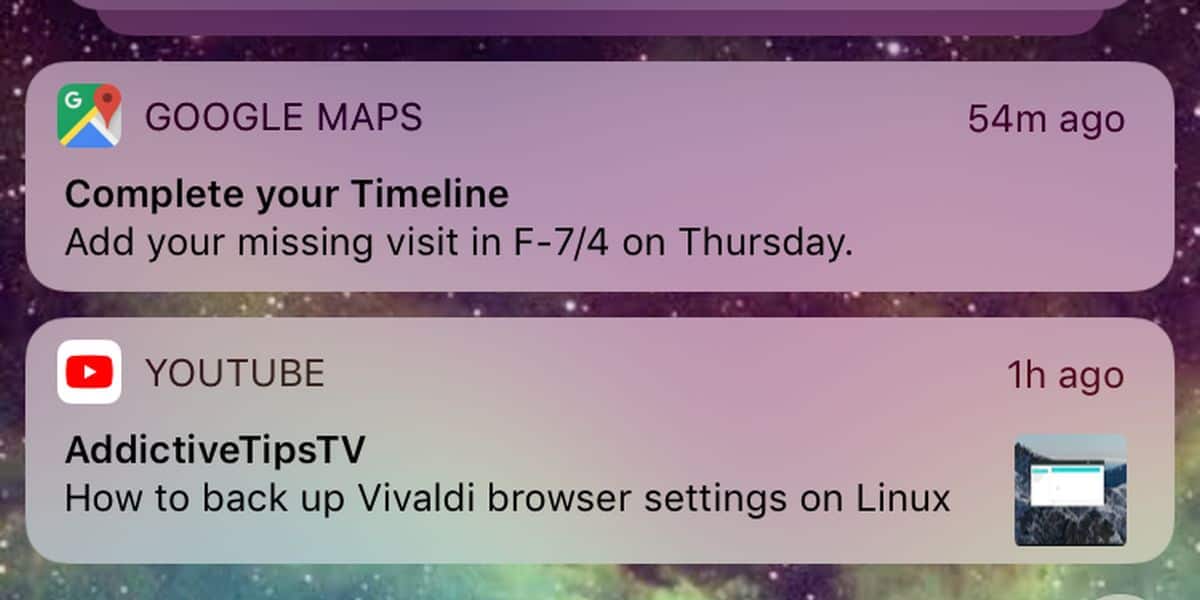 Disable location history
You can disable location history from any web browser though you might have a better time of it if you do it from your desktop. Visit the Location History settings for your Google Account at this link. Sign in to your Google account, and then turn off Location History.
You will see a prompt asking if you really want to turn off location history, and what you stand to lose if you choose to disable it. You will basically stop seeing location-based recommendations which, depending on how often you got them and how useful they were to you, might be a trade-off you have to make.
The setting is applied across all your devices and all apps that are using the same Google account.
Google does not share this location history with anyone. It tells you as much in the confirmation prompt you get when you disable location history but, it still has a lot of information, in fact, every single bit of location information for you. You don't even have to check-in to a location for the app to know you were there. That isn't going to go away when you turn location history off but Google will not be able to keep a record of it.
If you find the recommendations useful, or you have your own reasons for keeping location history on, you're going to have to put up with the alerts asking you to add locations you've visited to your timeline. You might want to look into how you can periodically delete Google account data.