How to find an iPhone's serial number
Apple admitted that it slows down iPhones as their battery ages and they're upgraded to newer versions of iOS. It offered users a battery replacement program and tools to determine if their device had been slowed down for better performance. The company was ultimately sued for this practice which has since been called Batterygate.
Apple lost the case and is now giving users/owners of affected sets a court-mandated compensation of $25. In order to claim it, you need to know the serial number of the iPhone if you ever owned a set covered by the ruling. Here's how you can find it.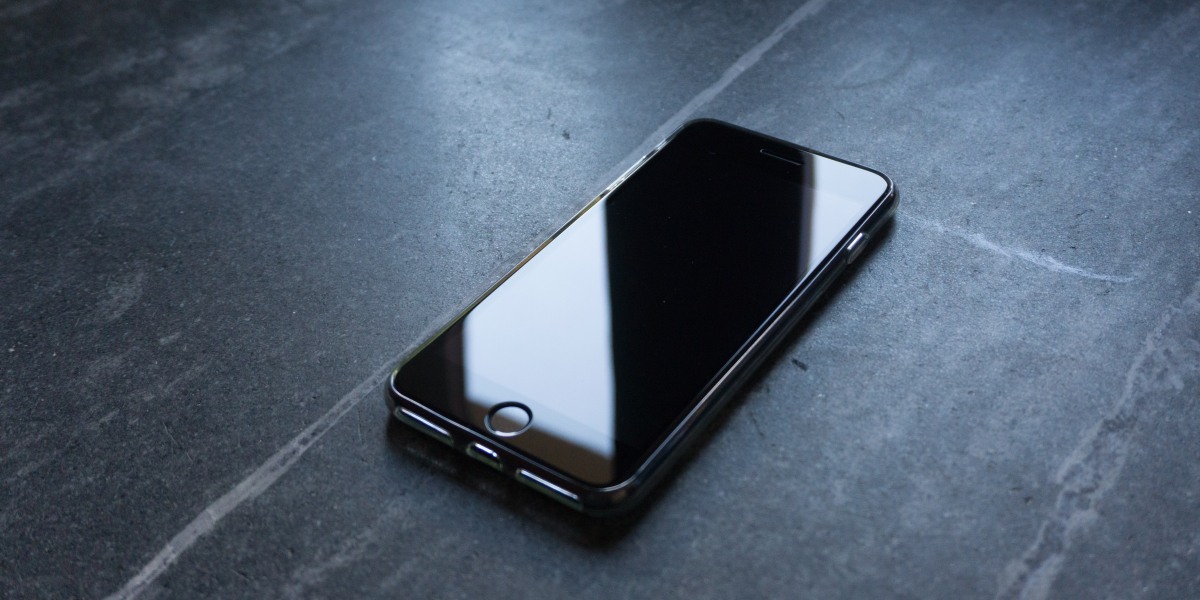 Find iPhone serial number
We're going to describe several ways you can use to find the serial number of your iPhone. Some work only if you still have the set, while others may work even if the set is long gone.
The Settings app
The serial number of an iPhone is basic hardware information and can be looked up from the Settings app.
Open the Settings app on your iPhone.
Go to General>About Phone.
Look for the Serial field and note the number down.
If you tap and hold on the number, you can copy it to the clipboard.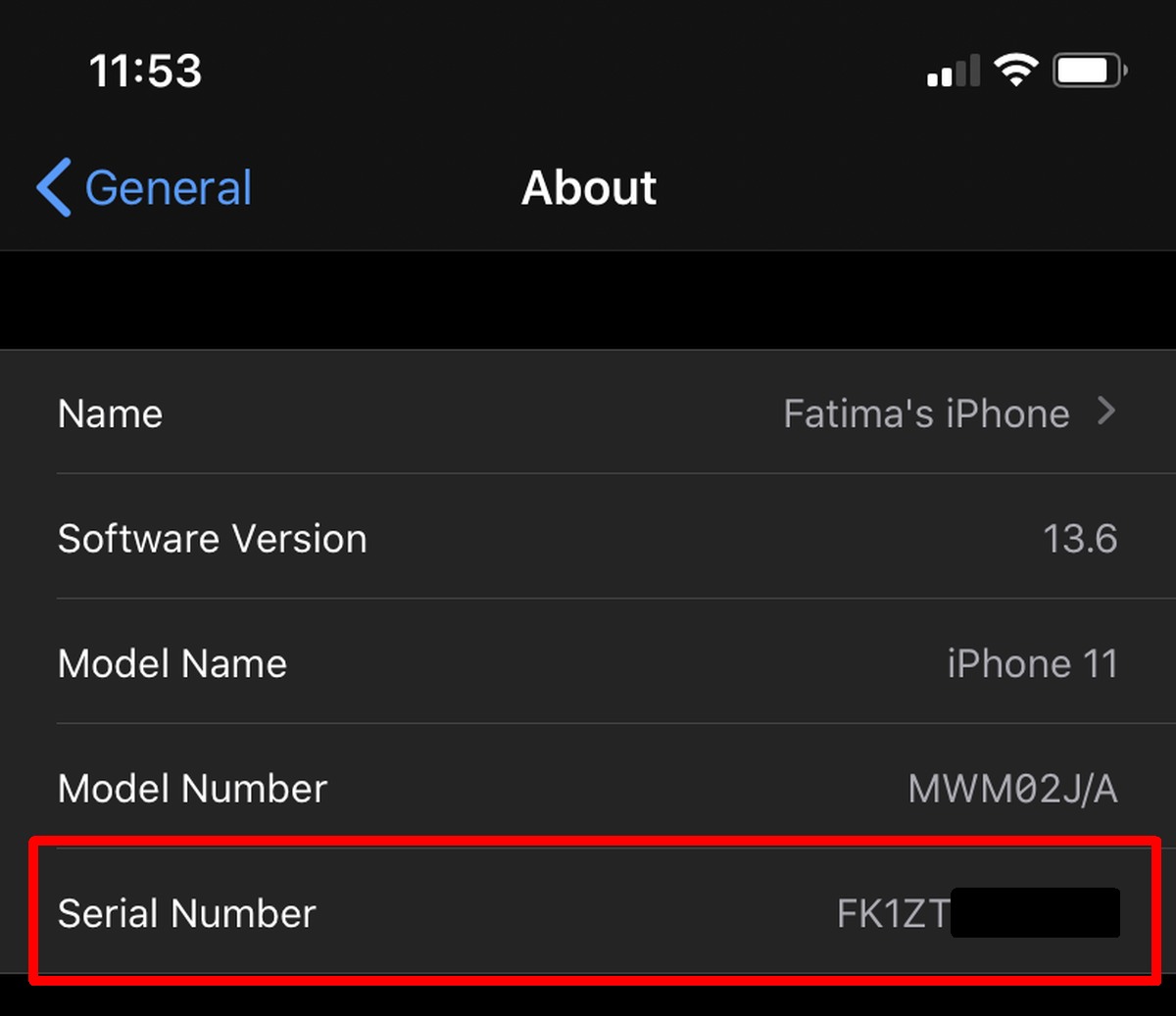 The box
If you still have the box that your iPhone came in lying around, look at the back. There will be a sticker on it that tells you the model number, the year the device was manufactured in, and its serial number.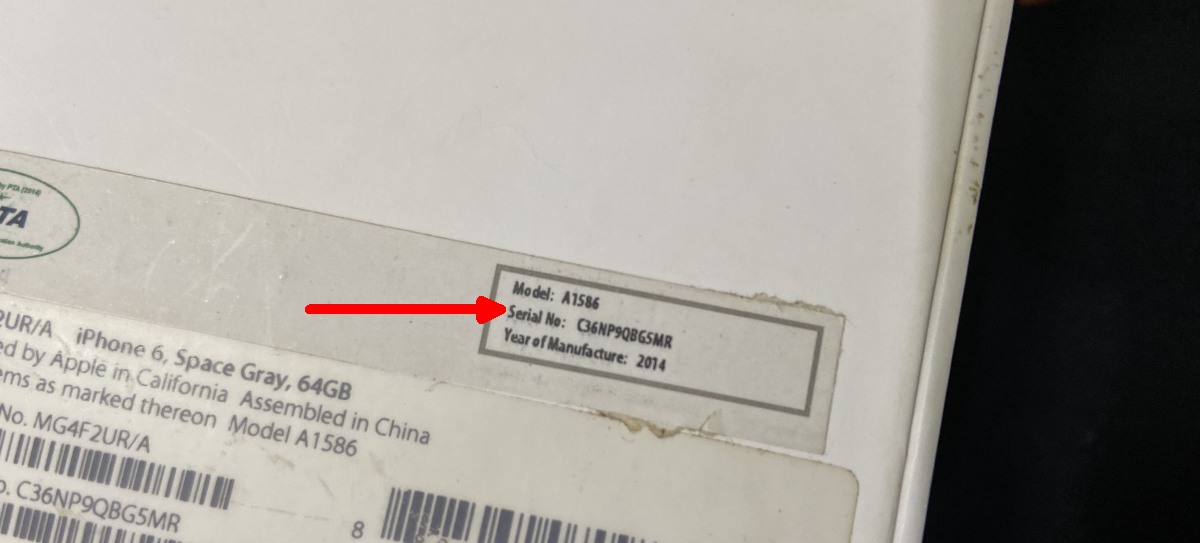 Your Apple ID
If you own other Apple devices you can use them to find the iPhone serial number. You need to sign into the same Apple ID that you used on the other phone.
On an iPhone or iPad;
Open the Settings app.
Tap your Apple ID at the top.
Scroll down and tap the iPhone you want to find the serial number for.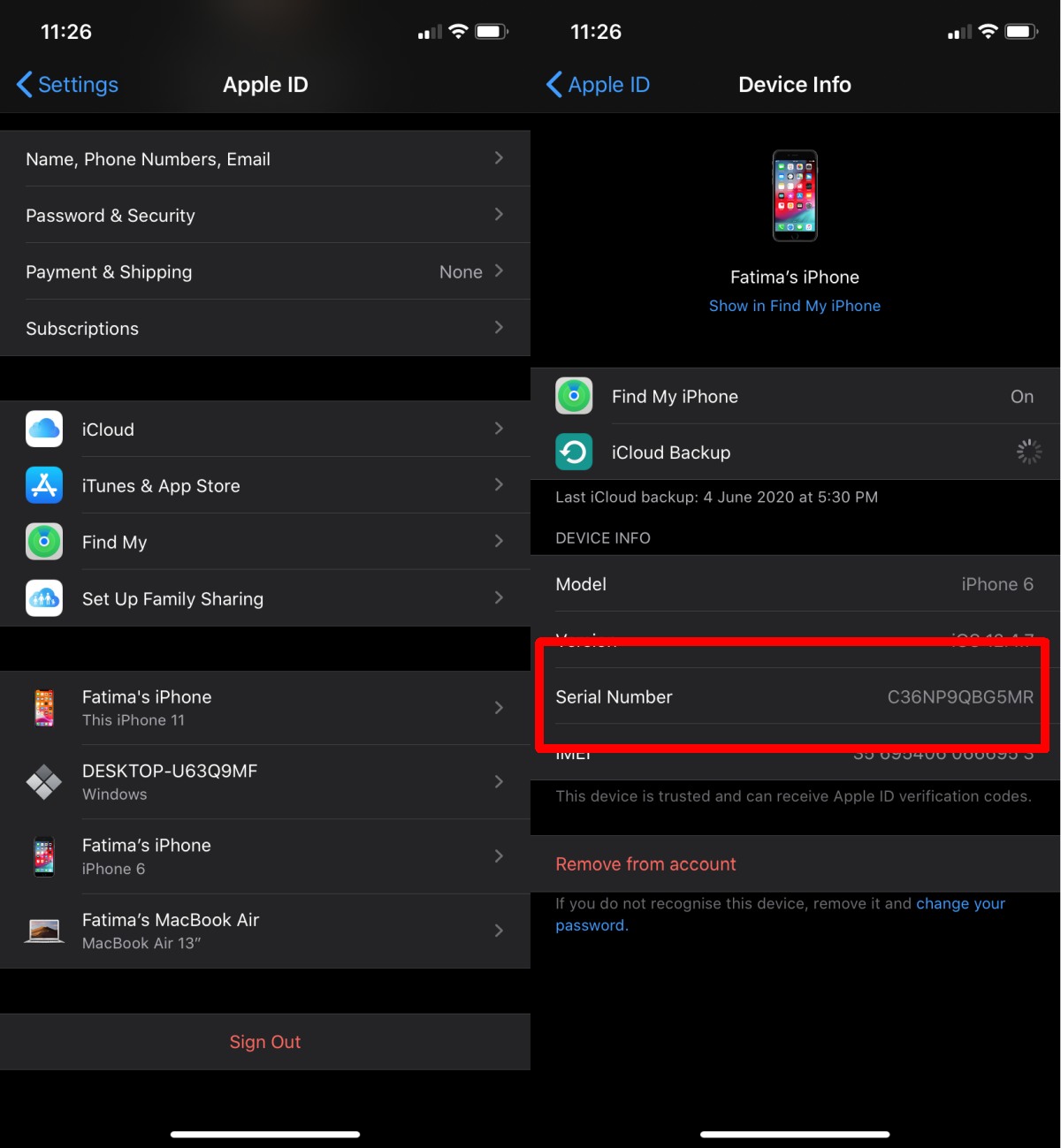 On a Mac;
Open the System Preferences app.
Click your Apple ID on the top row.
Select the iPhone you want to look up the serial number for.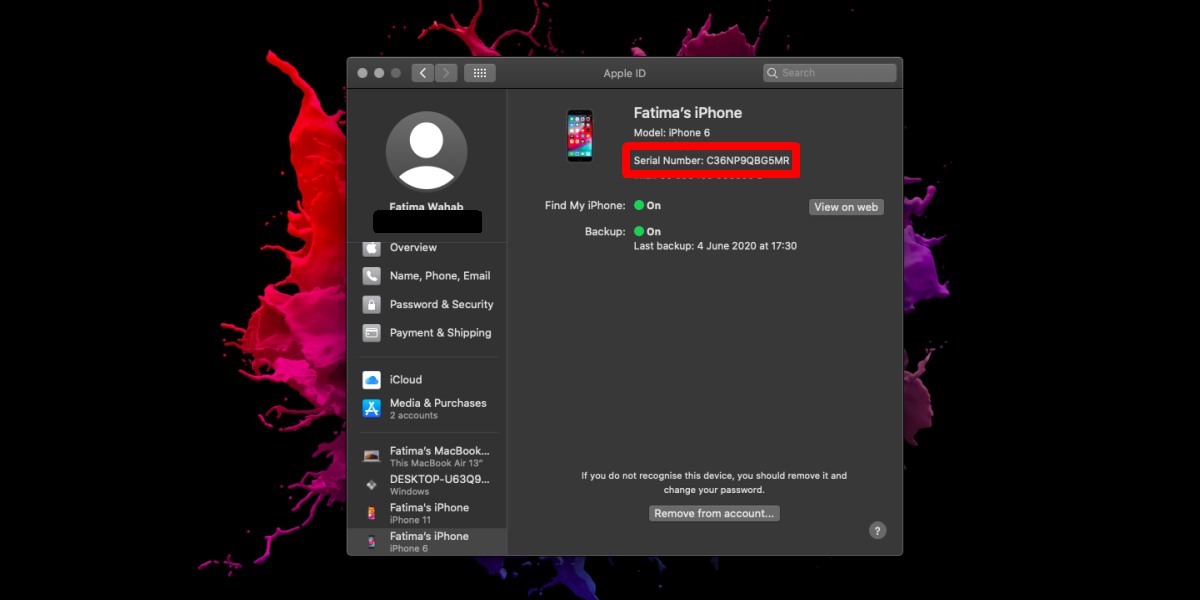 Linked devices
You can access linked devices from the Apple website.
Sign in with your Apple ID here.
Scroll down to the Devices section.
Click the iPhone you want to find the serial number for.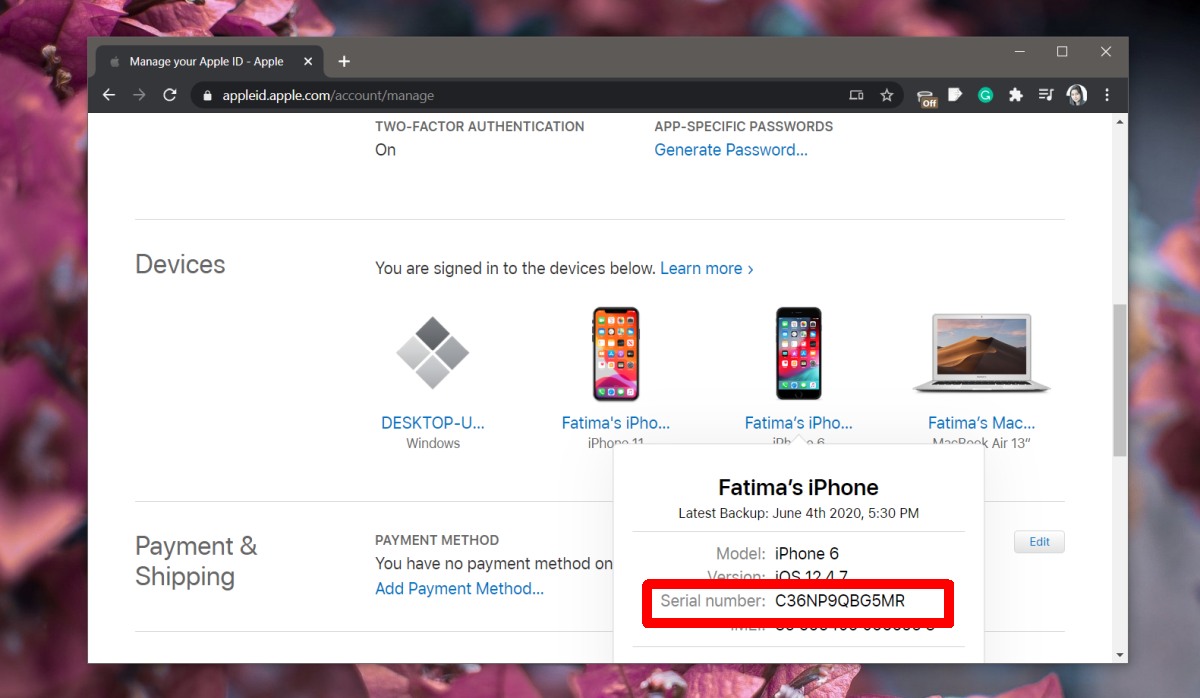 Device Performance Litigation website
If you need to find the serial number of an iPhone to claim compensation from Apple, you can try the alternative method given on the official website for filing claims.
Conclusion
An iPhone's serial number is used to track a device for all sorts of reasons. It's also used to track stolen devices so even if you're not filing a claim, it's a good idea to note this information about your iPhone (and iPad) down somewhere safe.