4 Best One-time Purchase Photoshop alternatives
Photoshop is the preferred tool that designers use. In fact, most of Adobe's apps enjoy that same level of preference from the design community. None of these apps have ever been free but Adobe moved from a one-time purchase model to a subscription model which means that anyone wanting to use their apps has to pay a monthly charge.
For some, this adds up to quite a lot. The only problem is that walking away from using Photoshop means looking for an alternative that can work as well. The alternative also needs to be able to work with the many resources that are available for Photoshop i.e., its brushes, and it needs to be able to open the old PSD files that you have from before. More importantly, a one-time purchase is often what many people look for.
Best One-time purchase Photoshop alternatives
All the apps listed here are;
A single one-time purchase. You may need to pay for a major version upgrade but the version you purchase will last you until your system is obsolete.
Work with PSD files i.e., can open them, fonts, layers, and all.
1. Affinity Photo
Affinity is available for both Windows 10 and for macOS. It's very well designed. In fact, it's won an Apple design award. If you're unhappy with the layout that you get from most other Photoshop alternatives, Infinity will not disappoint you.
Uses more or less the same keyboard shortcuts as Photoshop making it easier to learn.
Allows users to save canvas presets.
Has excellent snapping guides.
Has a pen tool, warp tool, blur tool, burn tool, dodge tool, and most effects that you find in Photoshop.
Support for smart objects.
Can edit RAW files.
Can import Photoshop brush files directly.
Is great for painting, and has a companion iPad app.
The app has a trial version. The full, paid version costs $50.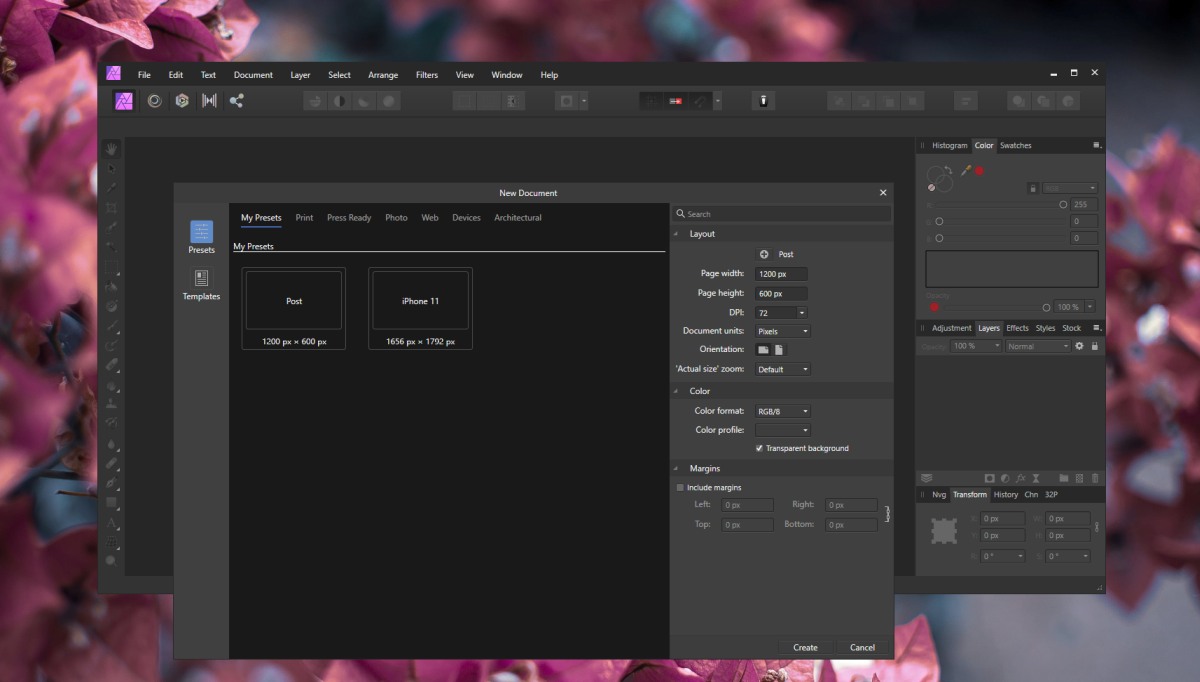 2. Krita
Krita is free. It's available for Windows 10, macOS, and Linux. You can buy a paid version for Windows 10 from the Microsoft Store but it isn't different from the free version. Krita is touted as a drawing app and its presets include layouts for comics and manga but it works great for all sorts of design projects whether they're for publishing or the web.
The app supports presets and custom presets.
The UI is exceptional and easy to learn.
Supports both 2D and 3D animation.
Has support for widgets.
Can import Photoshop brushes.
Works great with all sorts of drawing tablets as well as the Surface tablets.
Has several different types of workspaces already set up.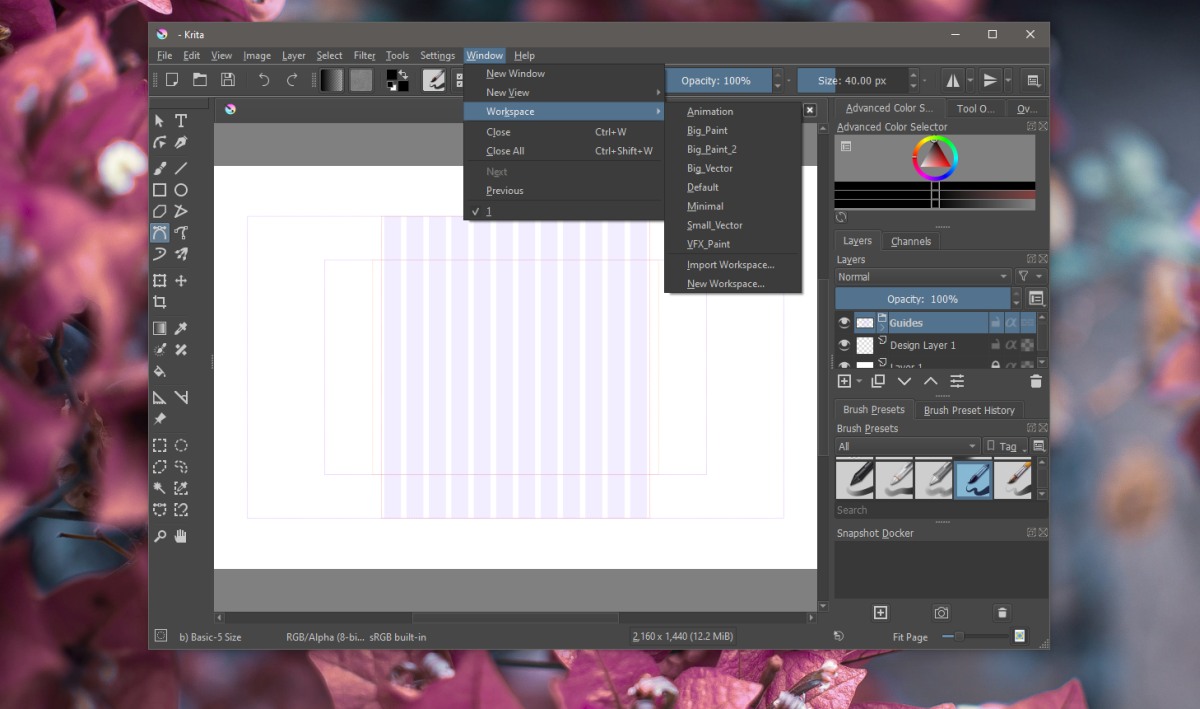 3. CorelPhoto Paint
CorelPhoto Paint is part of the CorelDraw Suite. It has a trial version, a subscription-based model, and a one-time purchase option. The one-time purchase costs $785 which, if you take the annual subscription for Photoshop ($27/month) into account, is equal to 29 months of Photoshop. If you look at the monthly subscription rate ($41), CorelDraw earns back its value in 19 months.
This app isn't cheap but if you're hoping Photoshop goes back to a one-time purchase model, this is the app to switch to. You should know that CorelPhoto Paint does NOT SUPPORT Photoshop brushes.
An excellent interface but different than what Photoshop presents. There will be a learning curve when you start with this app.
A powerful app though we did experience a crash when importing brushes.
Has its own set of brushes that you can download online.
An excellent drawing tool.
Offers every single tool and feature that Photoshop does, and more.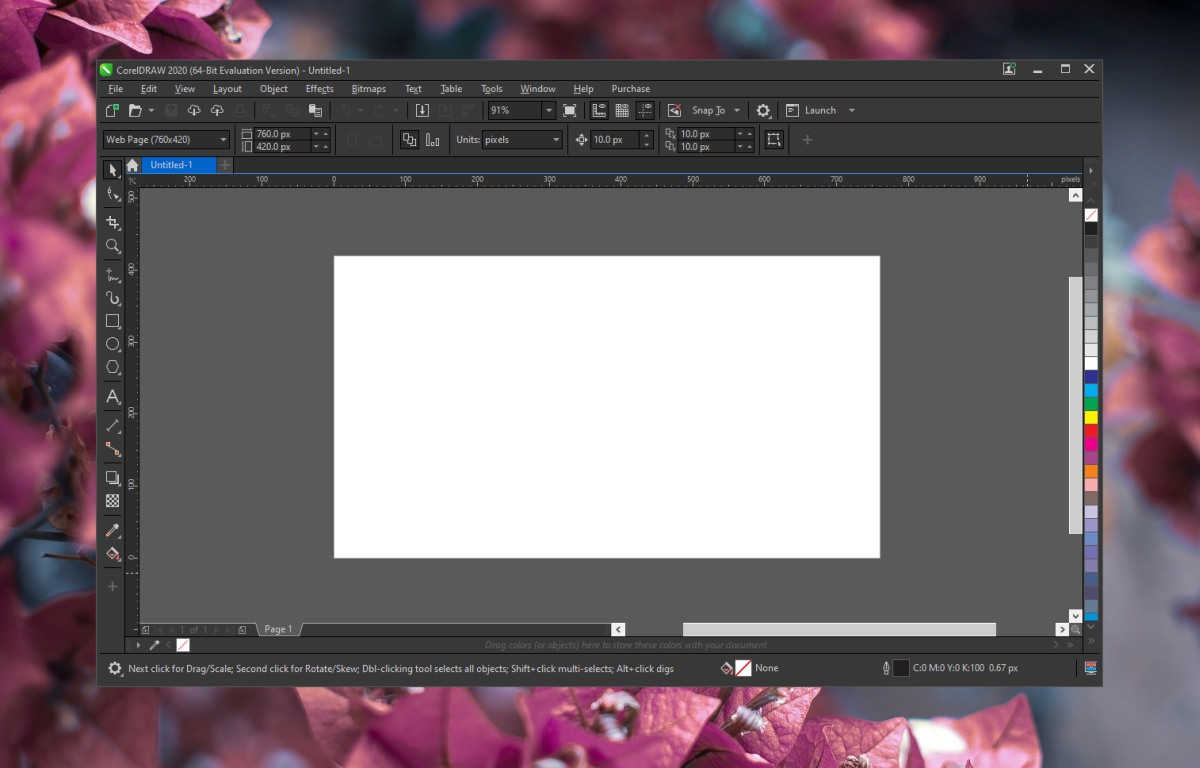 4. PhotoLine
PhotoLine has a free trial and can be bought for € 59. Interface wise, the app is simple enough to understand but you may find yourself searching for tools. If you opt to use this app, you should first invest time in setting your workspace up. It has most of the same features that Photoshop has but with fewer customization options. The keyboard shortcuts will have to be learned since they aren't the same as those on Photoshop.
Supports Photoshop brushes i.e. ABR files. They can be added by dragging and dropping the file onto the app's interface.
Has a decent vector tool.
Supports canvas presets.
Supports multiple image effects.
Has a learning curve for anyone switching from Photoshop.
Not the most intuitive layout for tools and their controls.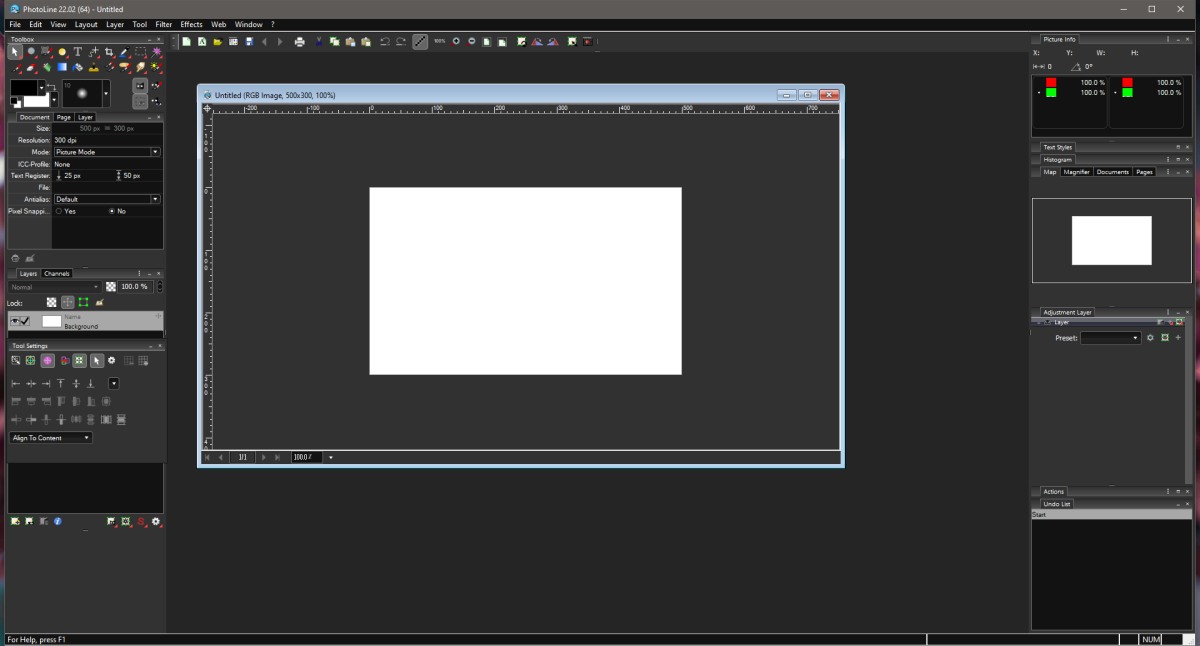 Conclusion
If you're looking for a free alternative to Photoshop, there are quite a few of them. You can find free apps for both Windows 10 and macOS, and most will be desktop apps. That said, free apps, with Krita being the exception, generally do not have the most intuitive interface. On a personal note, I tried using GIMP which is free, but eventually decided that Affinity was worth its price. What app are you using instead of Photoshop?