How To Share Your Live Location On Whatsapp
Sharing your live location is a feature apps have been adding all year. Facebook Messenger added it a while back and Google Maps followed soon after. Whatspp is the latest app to add live location sharing. It follows the standard practice that Google Maps and Facebook Messenger do; you can pick a single or group conversation thread and share your live location on Whatsapp with them for a certain number of hours.
This feature is rolling out slowly to users. You don't need to update Whatsapp to get it if you're already running the latest version. Just give it a few days and the option will appear.
Live Location On Whatsapp
To share your live location on Whatsapp, open a chat thread. Tap the plus button next to the text input field and select Location from the menu. The location menu has a new option called 'Live Location'. Tap it.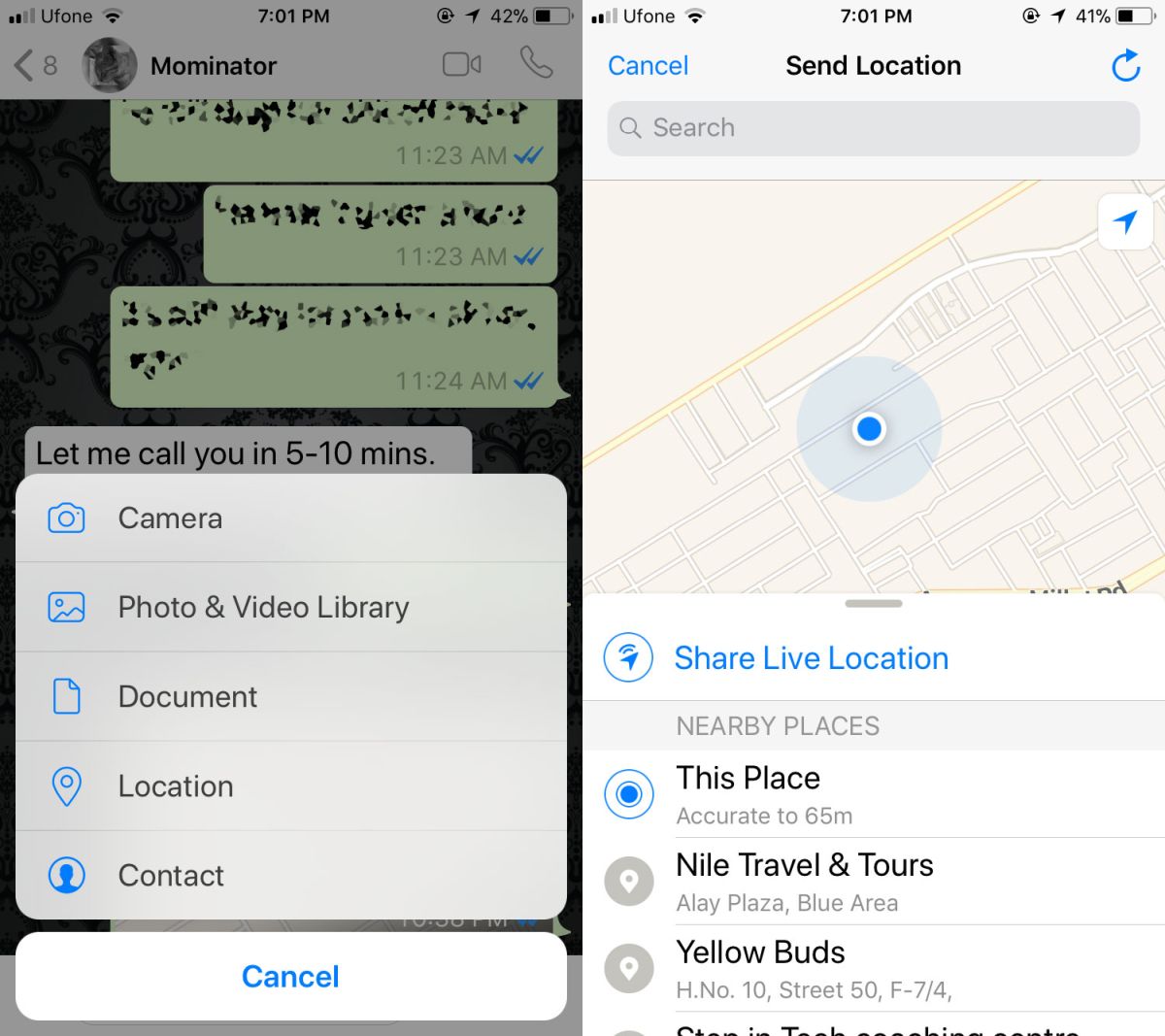 You might have to update location permissions for Whatsapp. The app will prompt you if you need to. On iOS, if you don't give the app permission to access your location even when you aren't using it, you will not be able to use live location on Whatsapp. You can add a comment when you start sharing you location. The time limit for sharing it can be set to 15 minutes, 1 hour, or 8 hours.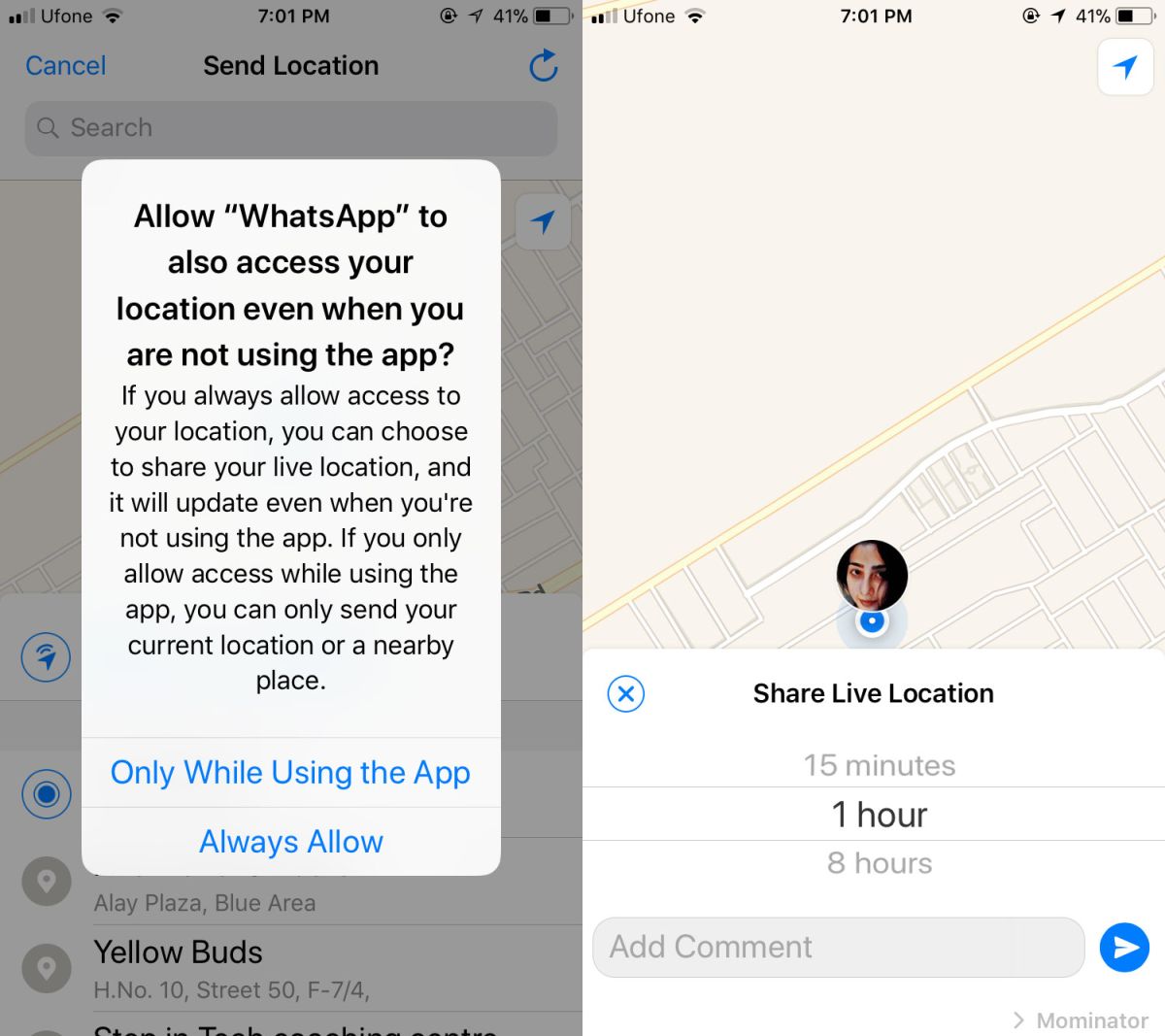 You can stop sharing you live location on Whatsapp any time you want. Simply tap the 'Stop Sharing' button, confirm you want to stop sharing you live location, and that's it.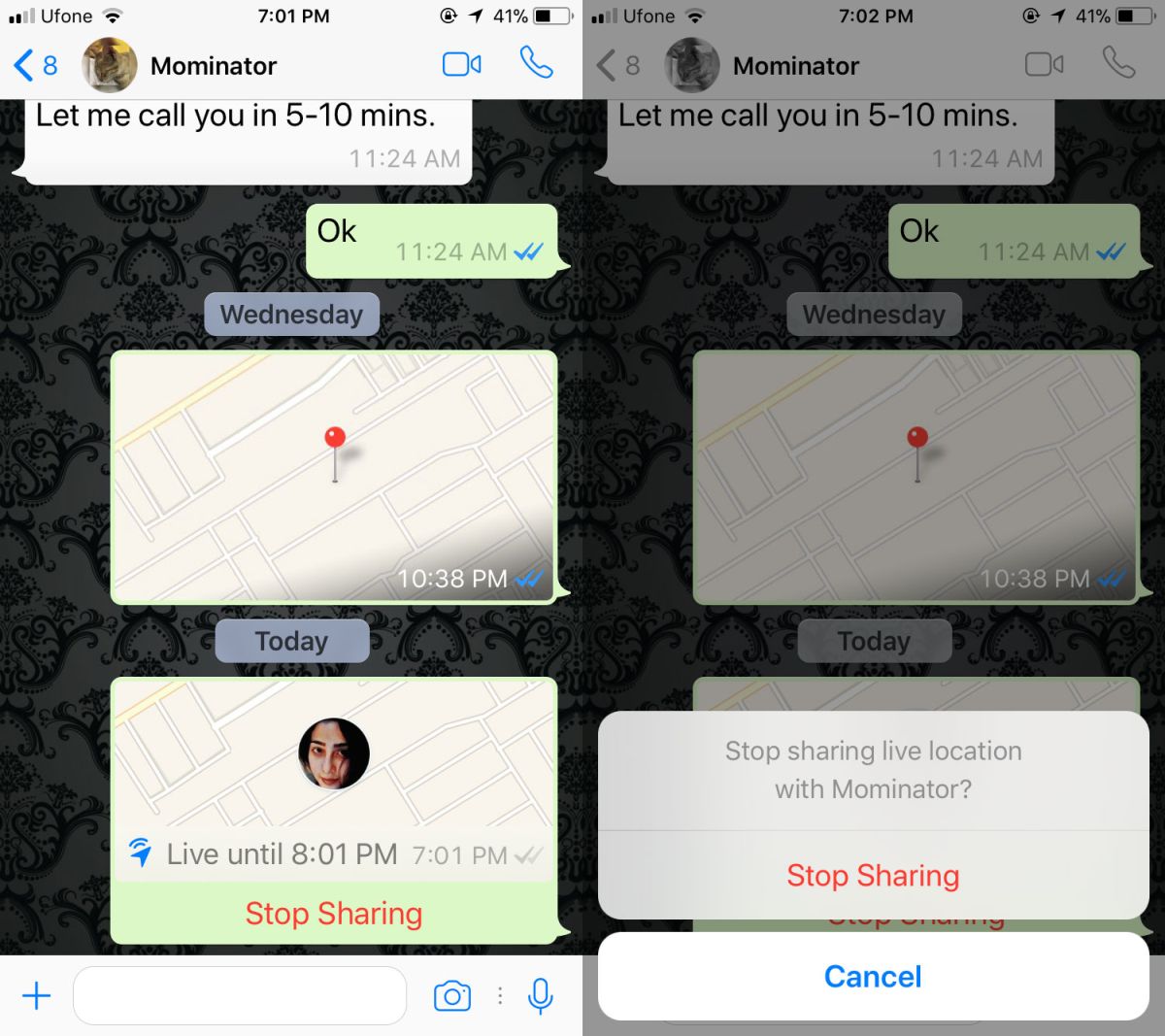 Your location will be accessed by Whatsapp so long as you have live sharing enabled. This normally doesn't result in a huge battery drain. What really matters is how power hungry Whatsapp is. The app isn't notorious for draining a device's battery so you should be fine. In fact, if you have to choose between sharing your live location on Facebook Messenger, and sharing it on Whatsapp, go with Whatsapp since it consumes far less battery.
This feature is pretty useful. If you have to meet someone, it's a simple way to let them know you're on your way. If you're driving, you do not want to be distracted by messages asking you when you're going to arrive. More importantly, if the messages are incessant, you don't want to have to be forced to answer them. This is a simple enough solution to the problem not to mention, if you ever have to walk home late at night, it's a good way to let your friends know you're home safe.