The 30 Most Popular iOS Posts Of 2015
In 2015 some truly awesome iOS apps debuted and Apple released iOS 9 which had quite the odd bugs to its name. iOS 9 came with new features noteworthy of which is the new battery saving feature and the image annotation feature in the Mail app. Big name companies like Microsoft and Google released popular titles for the iOS platform like Office Lens and Chrome Remote Desktop. Here are the most popular iOS posts we covered in 2015.

Facebook Messenger's library of stickers is positively adorable and free. You can browse all the fun sets and download them to use whenever. If you end up downloading too many of the sets, you'll see that it's hard to find the right one quickly. That's why a search feature was added to Facebook Messenger making it easier for you to search for stickers.
Periscope debuted for iOS and came to Android later on. For anyone unable to find a broadcast to watch, a web app called On Periscope made it easy to find live broadcasts and open them in the app.
Microsoft released Office Lens in 2015 and it's absolutely one of the best apps for iOS to scan anything. What makes it especially awesome is how well it works with the free Office Suite available for iOS. The OCR is just perfect.
YouTube introduced a kids' app in 2015. Unlike the official YouTube app, which is obviously for grown-ups, this one makes sure that the content you see is meant for kids with absolutely no chance of them every stumbling on to anything that is age inappropriate. With the app filtering content, there's only one thing you need to concern yourself about and that's how long the kids watch videos. The app has built-in parental controls that you can use to limit the time kids spend on the app.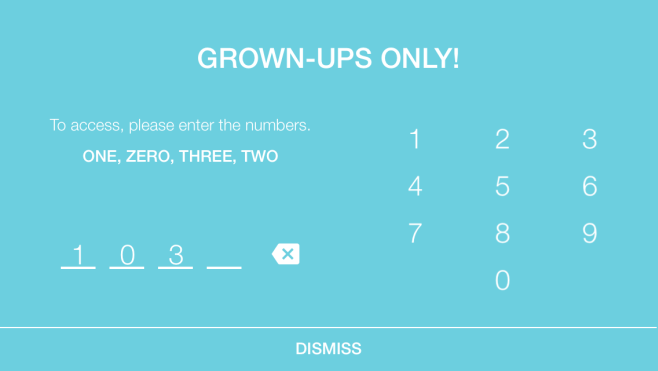 For anyone running the current or an older version of Messenger, (and possibly an older version of iOS), this is how you can send GIFs. The app, in its current state, lets you search for GIFs and send them from inside the app itself.
iTunes errors are rare but once you start getting an error, it might take the better part of the day, maybe even the week, to sort out what's causing it. If you're receiving the 'iTunes Could Not Connect To This iPhone' error, here are a few things for you to try that might resolve it.

If you're trying to find a useful widget to put in the Notification Center, (iOS 8+) you can try one of these three apps that are built to monitor network traffic. Each one has a widget that you can use to get a summary of the traffic going through your network.
In iOS 9, the default passcode has been changed to be six digits long. For anyone wishing to set a 4 digit passcode like they could in older versions of iOS, you can still do that because the feature hasn't been removed. It's just not the default one any more. Here's what to do to get it back.
The iPhone is one of the most popular devices for taking photos. If you happen to own one then you know just how awesome the camera is. It's also a good device to start experimenting with photography and Camera51 is an app that gives you on-screen instructions for composing a better photo.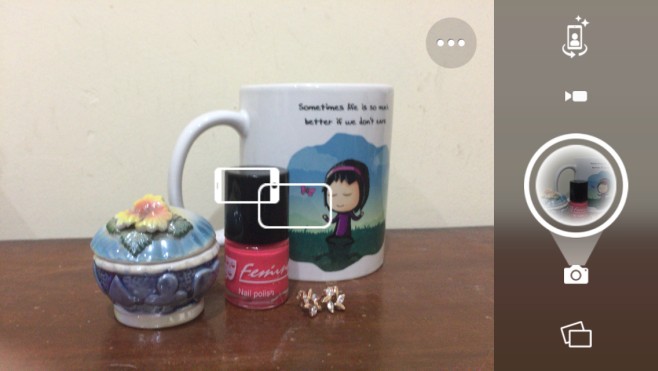 The Music app in iOS was revamped this year with the release of iOS 8.4 and we examined the new UI of it.
Hiding notifications badge for apps that you've installed is pretty easy but with default/stock apps, it's a bit different. If you're trying to hide a badge on a stock iOS app, here's how to do it.
Apple opened up the iOS beta versions to all who were interested in trying it out. You can leave the Beta program any time and if you're wondering just how to get back on the stable channel, we've detailed how you can do just that.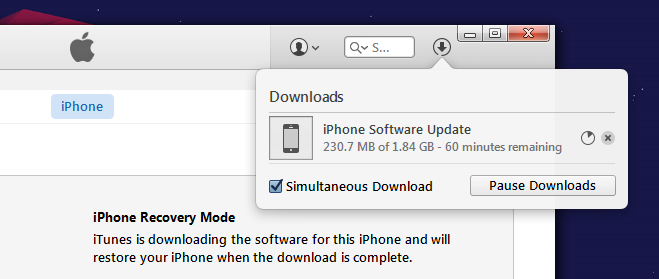 As Apple opens up more of its features to developers, a lot of things that were otherwise difficult to do on the device or required a Jailbreak are getting simpler. For anyone that's ever tried to broadcast their iPhone screen, you'll know it's almost impossible to do for free, or without owning a Mac. Fortunately, there is now Lonely Screen that you can use to broadcast an iOS device's screen to your computer.
iOS 9 debuted in 2015 and while it didn't have exceptionally noteworthy features, it did have some useful ones. We took a look at the best five to look forward to such as the low battery mode, and the battery usage stats.
iOS 9 opened the Camera's APIs and that meant developers could take full advantage of it. Reuk is an app that lets you manually configure the white balance, the shutter speed, and a lots of other settings that you don't normally have access to in the default app.
The Notes app in iOS 9 is much more feature rich than it ever was. It's come to a point where calling it the Notes app might not be fair. The app now lets you create checklists that you can mark items off on.
If you're looking for a recap of the 2015 Apple event, perhaps a summary of the many devices and their specs as well as the pricing that Apple announced, we've got a pretty comprehensive summary for you.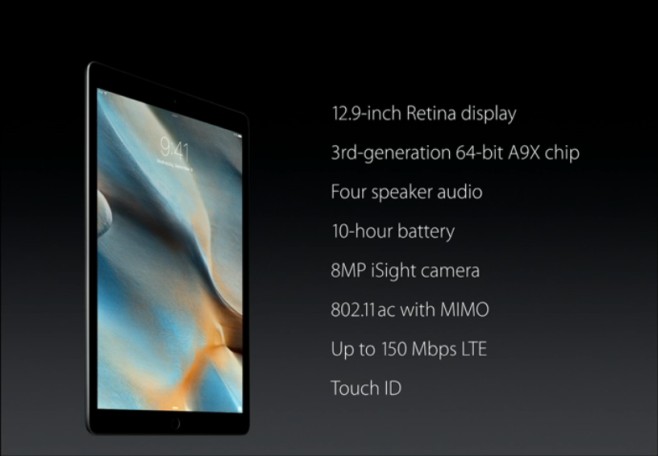 In 2015, Apple came after Android's user base with an app called Move to iOS. It was the first ever app that Apple released to the Google Play Store (though others have followed since), and it made it easy for users to switch from an Android device to an iOS one.
We found a little setting in the Chrome app for iOS that lets you reduce data usage by the app when you aren't connected to a Wi-FI network. Every bit of saved data counts so give it a try.
MS Word hasn't quite opened up enough for other apps like Google Drive to be able to export files to it directly. It is fully integrated with iOS' share menus though and that's precisely what you can use to open a Word document from your Google Drive app in MS Word.
If you've bought the iPhone 6 (and above), you get iMovie for free and it is an incredibly rich movie editing app. If you don't have the app and aren't in the mood for paying for it, we have a list of apps that let you perform basic video editing functions, all for free.
The Mail app got a bit of an upgrade in iOS 9. It now lets you mark up images that you're sending as attachements. The mark-up tools are awesome; you can add text, draw on an image, and magnify a portion of the image, among other things. Here's a quick tutorial detailing it all.
If you're looking for an that can record video from the front and back camera at the same time, Twicer is what you're looking for. It saves you the trouble of later having to edit in a video to make it PiP. The highlight of the app is the awesome volume control.
Third party keyboards have really taken off since their inclusion in iOS and ThingThing is a keyboard app that lets you share files from your keyboard. It's pretty awesome for use with apps like the Mail app or even sending files over Facebook Messenger.
Recording your iPhone screen isn't easy and it almost always requires Jailbreak. Shou.Tv released an app to do just that but without needing a Mac or a Jailbroken device. It's meant primarily for anyone wanting to record gameplay on their device but it works well for other apps too. It does have its bugs and the team behind the app has been working on improving it since its launch so things have gotten better.
Uploading photos to Facebook from your phone isn't the most refined experience and you can't tell what order they will display in but you can change the sequence for photos from inside the Facebook app after you've posted them. Here's how.
The Chrome Remote Desktop client for iOS was released in 2015 making it possible for you to remotely access and control your Windows or Mac desktop from your iOS device.
Google Translate is the go-to service for translating text between languages you speak and languages you don't and TransKey lets you do that from inside the keyboard. It's a third-party keyboard that is a translater app.
Any video you make might need a little editing and editing starts with knowing which parts of it are essential and which aren't. Tempo Video Editor is an app that lets you speed up parts of a video (the less important ones) and slow down other parts. It has a watermark though and you need to pay to have it removed.
Browsesecurley is a pretty awesome iOS 9 extension that will let you open links without being tracked from any app.