The 7 Best Email Clients For iOS In 2019
We recently discussed the importance of email in the age of messaging and how despite its now archaic origins it is still integral to our digital communication. We have talked about the best email clients on Android and earlier on Windows. We haven't yet talked about the best email clients on iOS, one of today's leading mobile platforms. Let's remedy that with the 7 best email clients for iOS.
These apps were tested on an iPad Pro running iOS 10.3.3. We looked for a well-designed, versatile app that was simple to configure, worked with all types of accounts, and was easy to use.
1. Outlook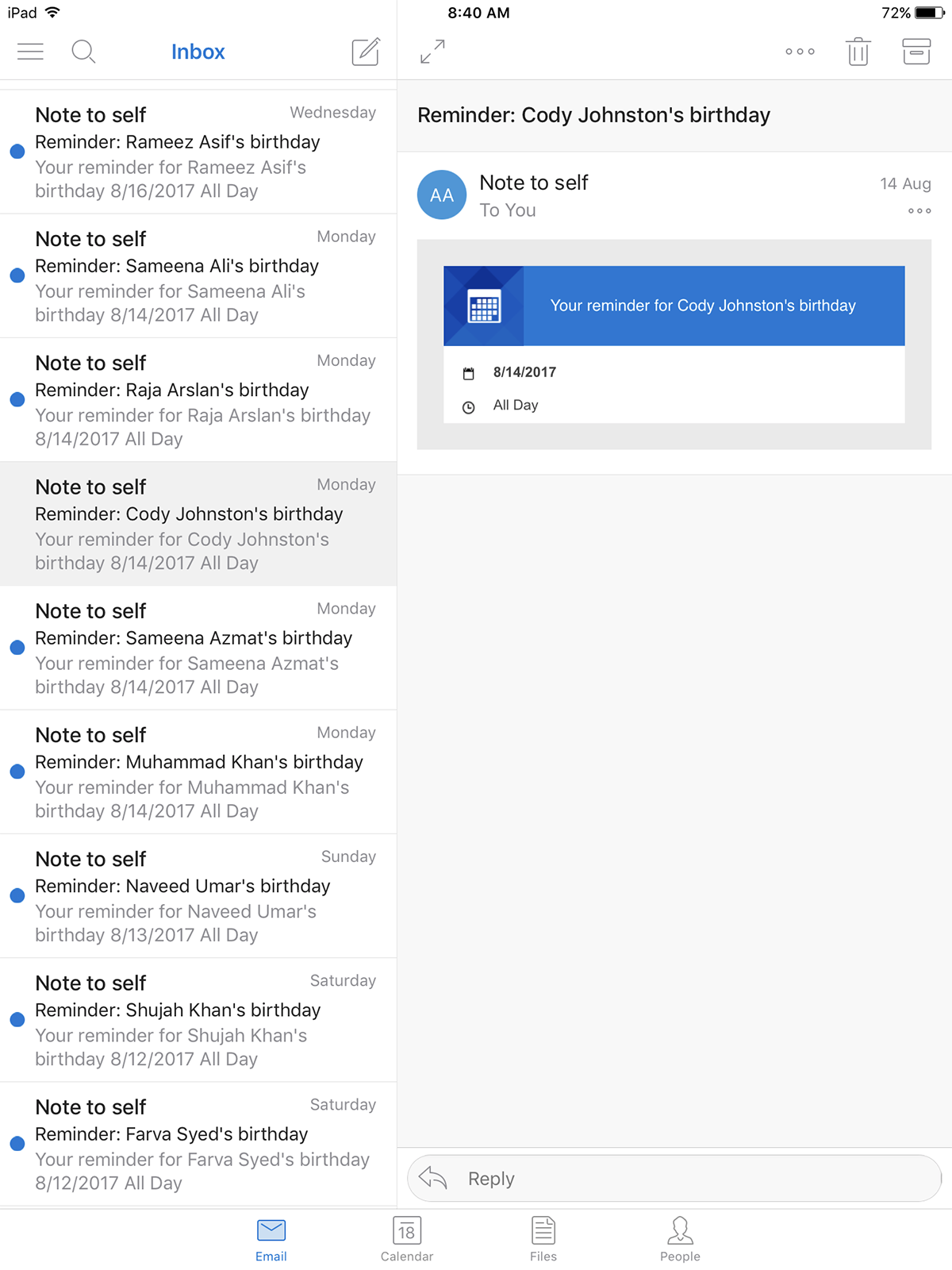 Microsoft's Outlook is the only client today that originated on MS-DOS and has evolved with the times. There is no doubting that Outlook is a powerful email client, maybe even better equipped than the native mail app on iOS.  It synchronizes your contacts and calendar entries. Outlook favors Microsoft products and a Microsoft account more than Google, or iCloud but it does not restrict you to any particular service. That affinity for the Microsoft eco-system pays off when it seamlessly integrates with OneNote notes, Docs in Word, PowerPoint presentations and Excel sheets from a single tap.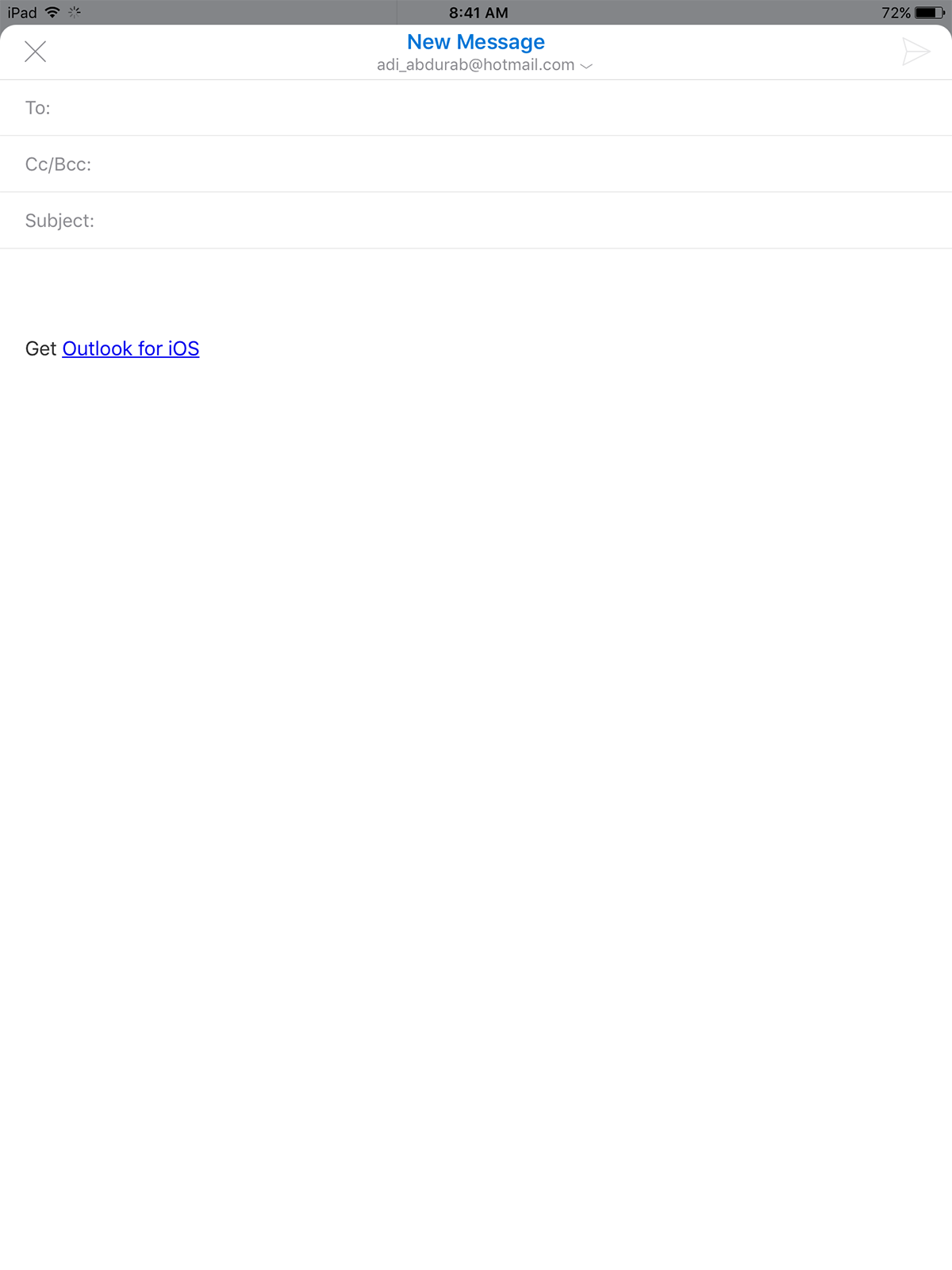 2. Yahoo! Mail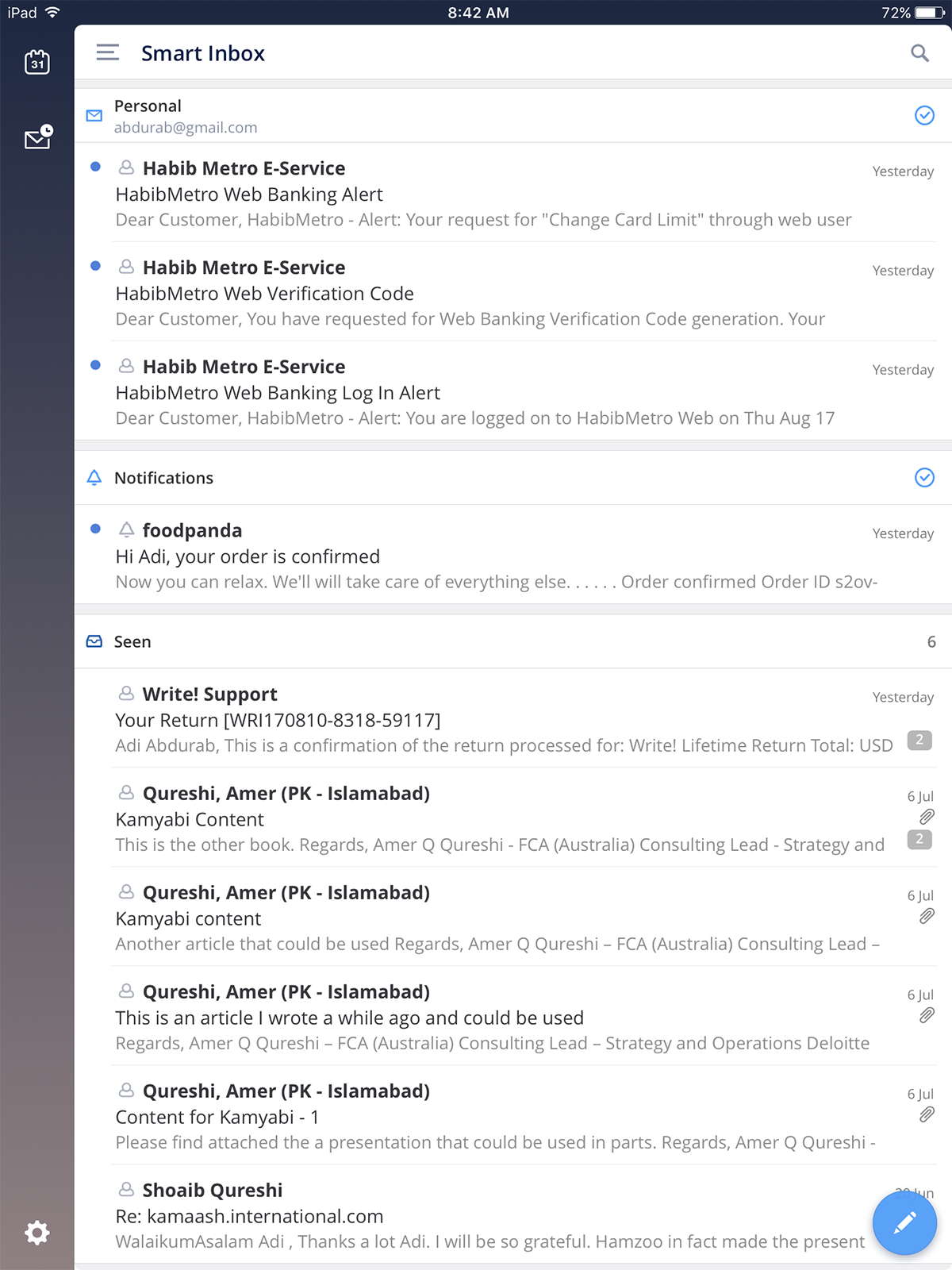 Yahoo! will continue to have a special place in our hearts despite its demise and looming rebranding. The @yahoo.com address will live on with its millions and millions of subscribers. Yahoo! Mail lives up to the hype by delivering an efficient mail solution for iOS. It is every bit as flexible and robust as the web interface. It connects to every popular productivity app (calendar, cloud storage, notes, etc.) while letting you browse almost any email address from within. Despite the expectation, there's no bias towards Yahoo! products or email addresses.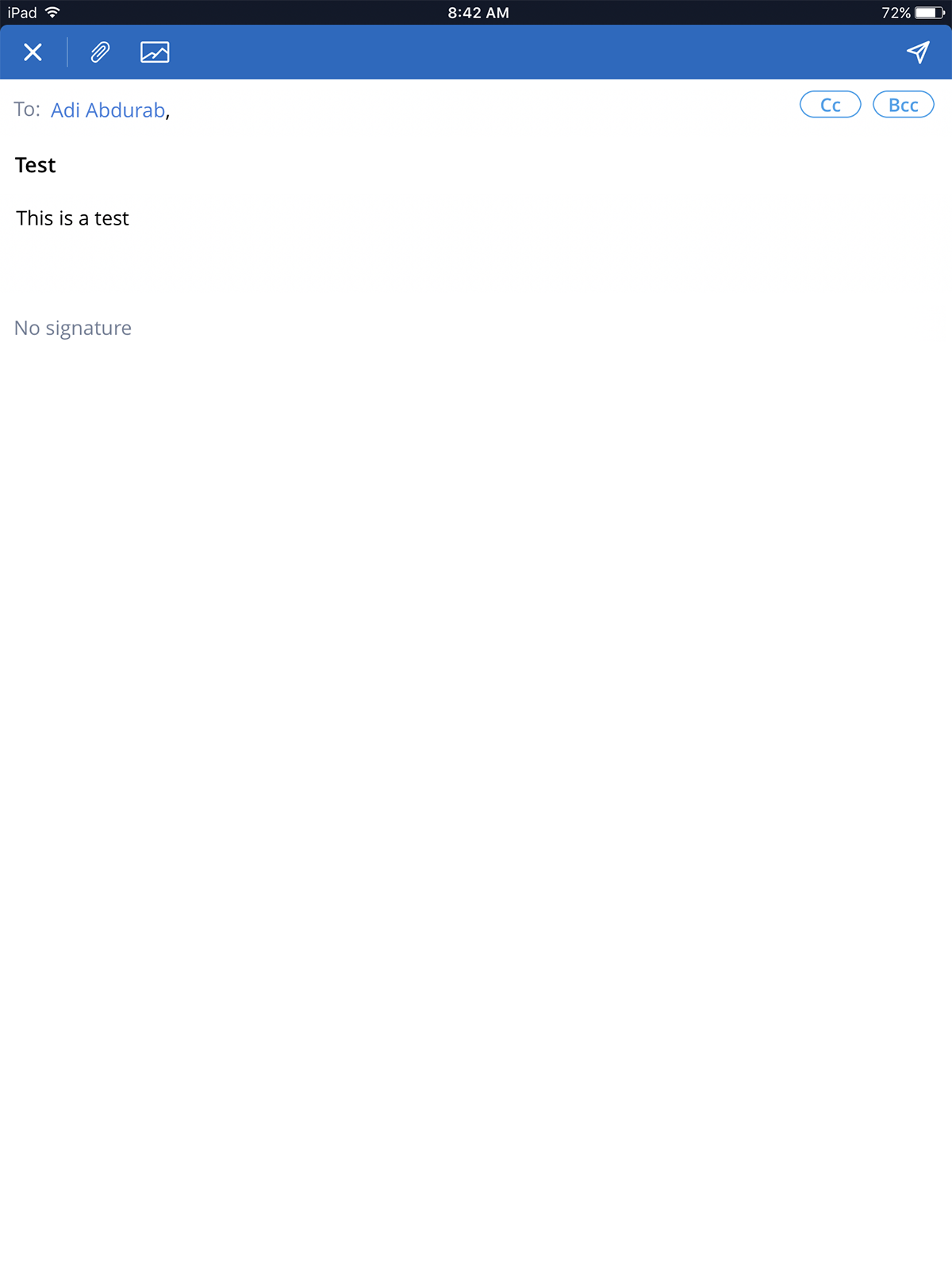 3. Mail App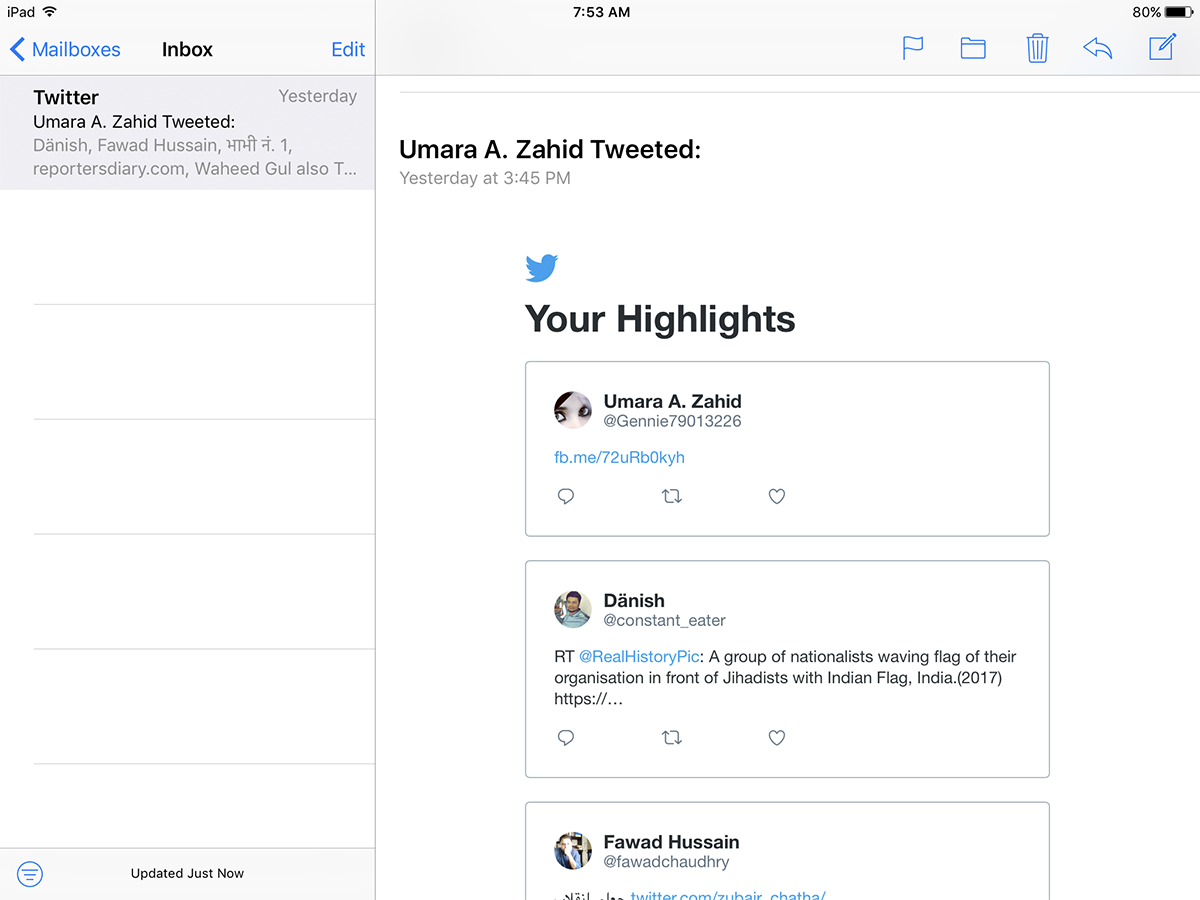 The default Mail App comes preinstalled with every iOS device ever sold (even iPod Touch), so it is not exactly optional. However, if you end up losing it, it is available for download from the App store. That said, it is a highly capable app that can fetch email from POP/IMAP accounts as well as a web mail service with equal ease. Given that it is an Apple product, it is already connected and embedded with the sharing menu. It also syncs with the Apple Watch, adding another layer to this experience (though all the apps on this list sync with Apple Watch).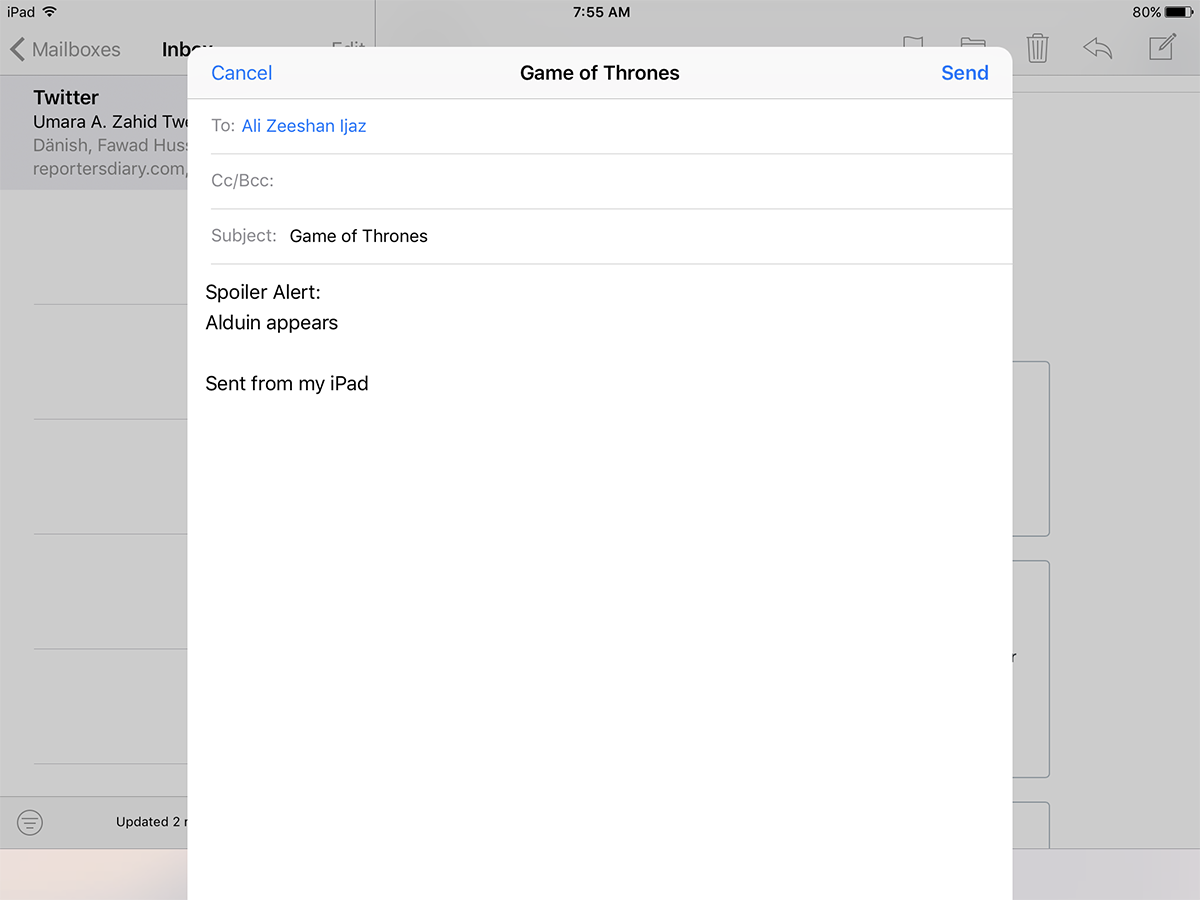 4. Blue Mail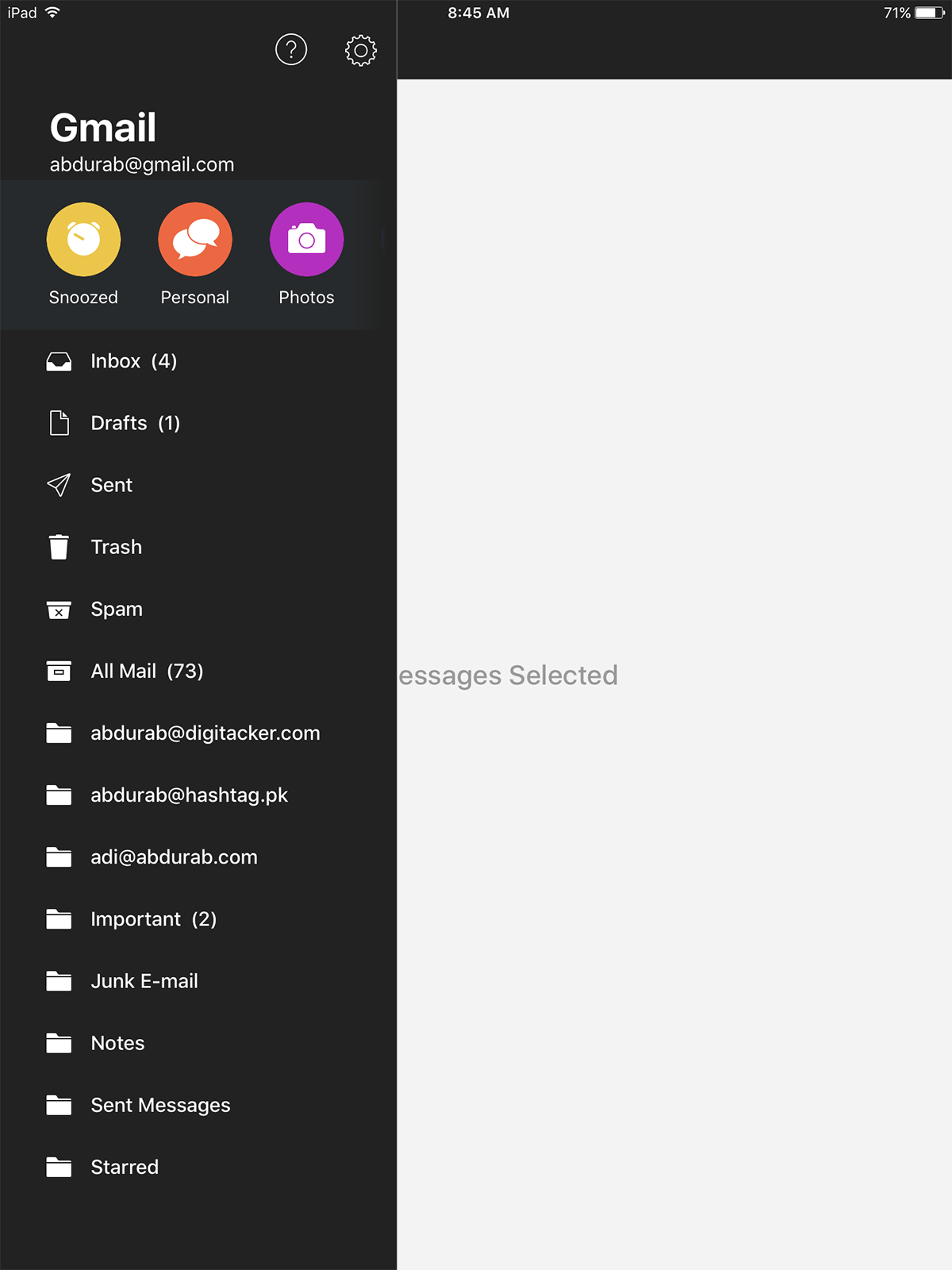 Blue Mail is a worthy entry amongst the pantheon of email clients. It configures practically every email (within popular email protocols) on top of a wide range of web mail providers. Blue Mail lets you sync across multiple mailboxes from all your providers in a Unified Interface and get instant Push Mail. It lets you send group mails, supports rich-text signatures, connects with mobile printers, syncs with Apple Watch, and can set offline time with "days to sync". It lets you do everything a desktop app does, and delivers it to your iOS device.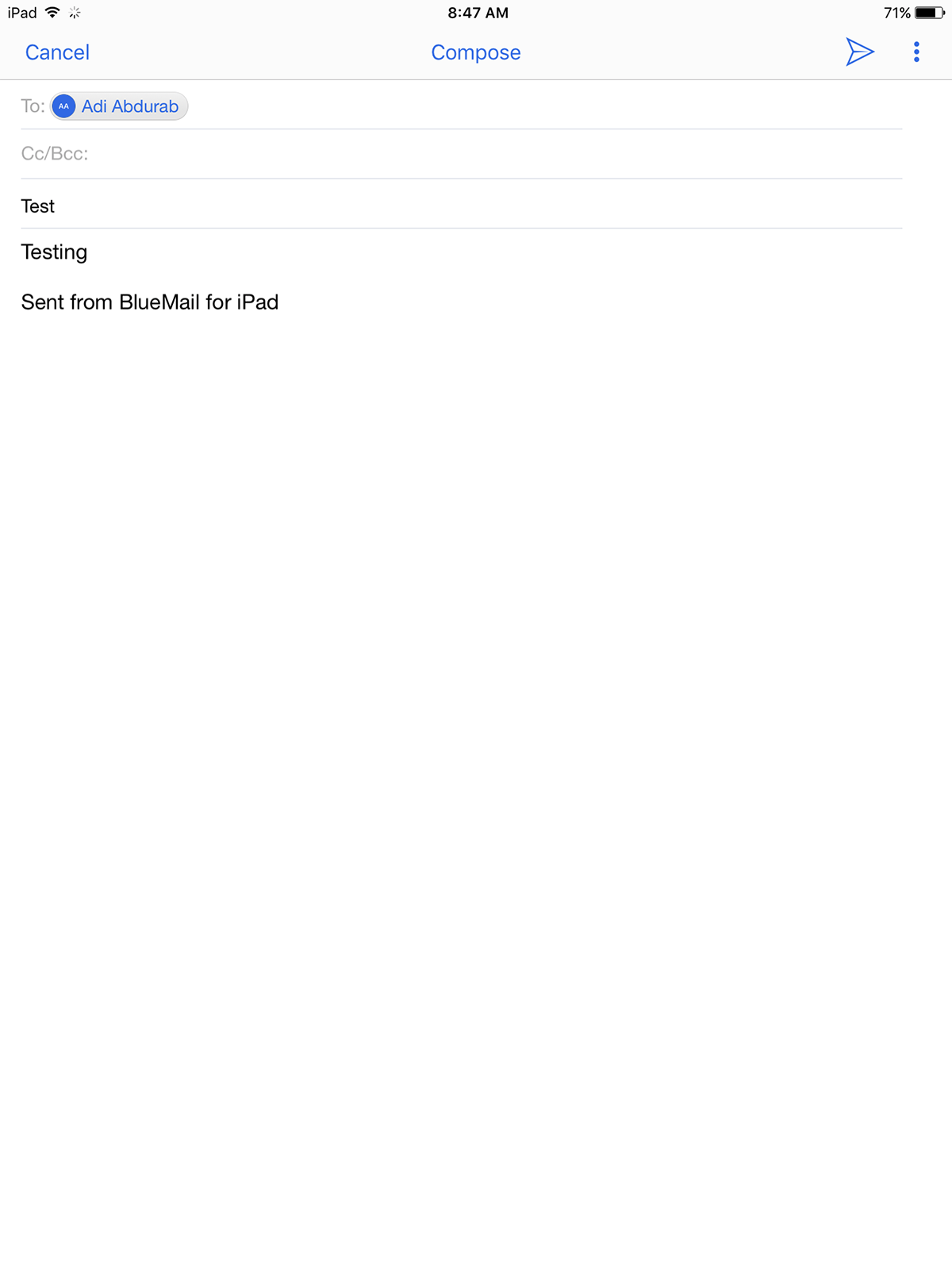 5. MyMail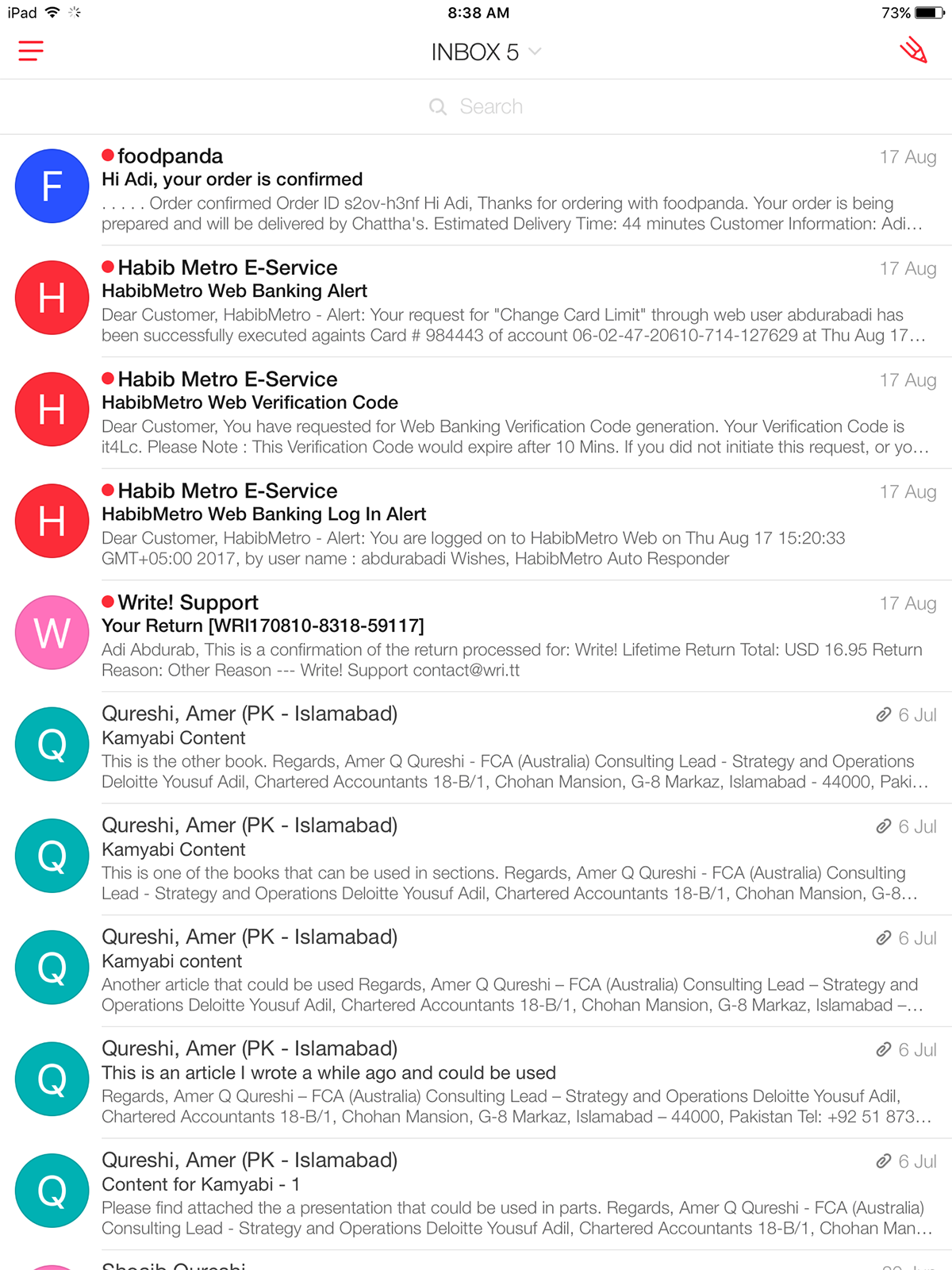 MyMail has a knack for design. Right from when you first see the logo to when you're done sending your last email, it will reel you in with just how good everything looks. It is a hard task to make the default mail app look disorganized by comparison, but MyMail pulls it off. You can manage your mail through custom folders (that sync with the original mailbox) on top of the myriad of features that a standard email client supports.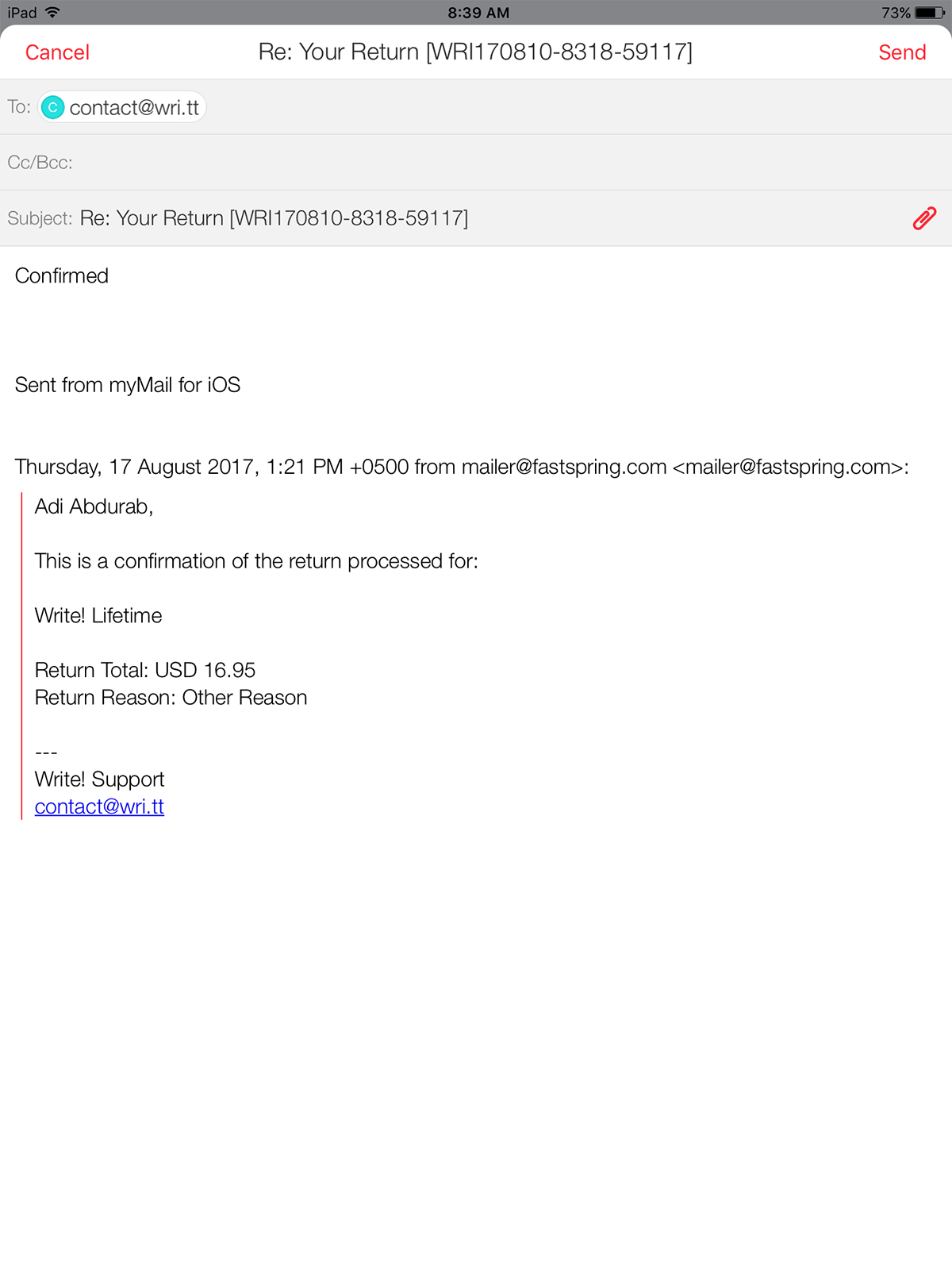 6. E-Mail Organized by Alto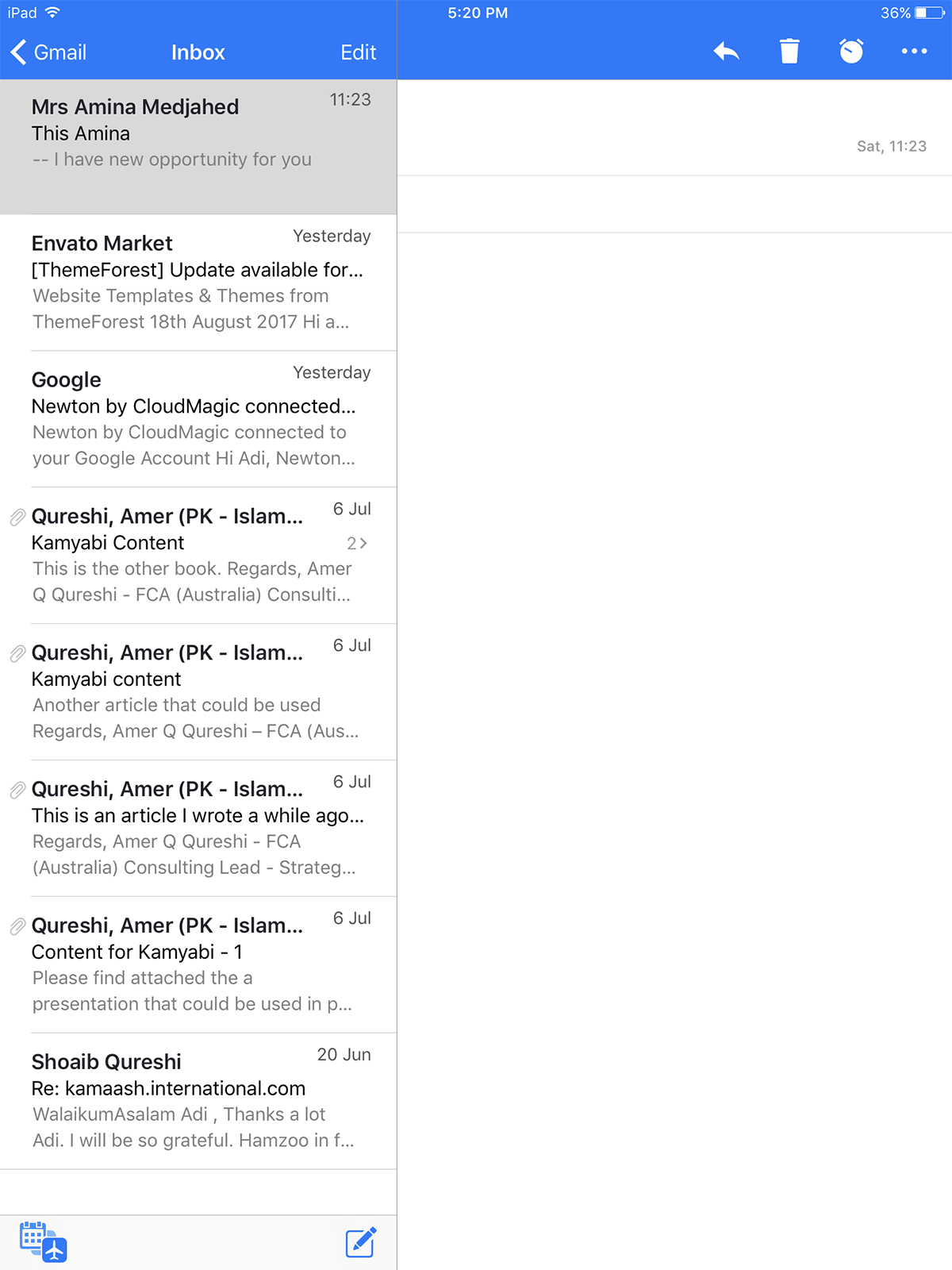 Alto is an AOL Product. The agenda of Alto is to be organized and it delivers on that agenda. It integrates with Alexa, Slack, major Cloud providers, any installed alarm clock, and allows for rich text formatting in the composer, a feature that is sadly missing from many email clients. The composer is minimalist, the inbox look slick. All-in-all, we have a very good looking and highly organized inbox thanks to Alto.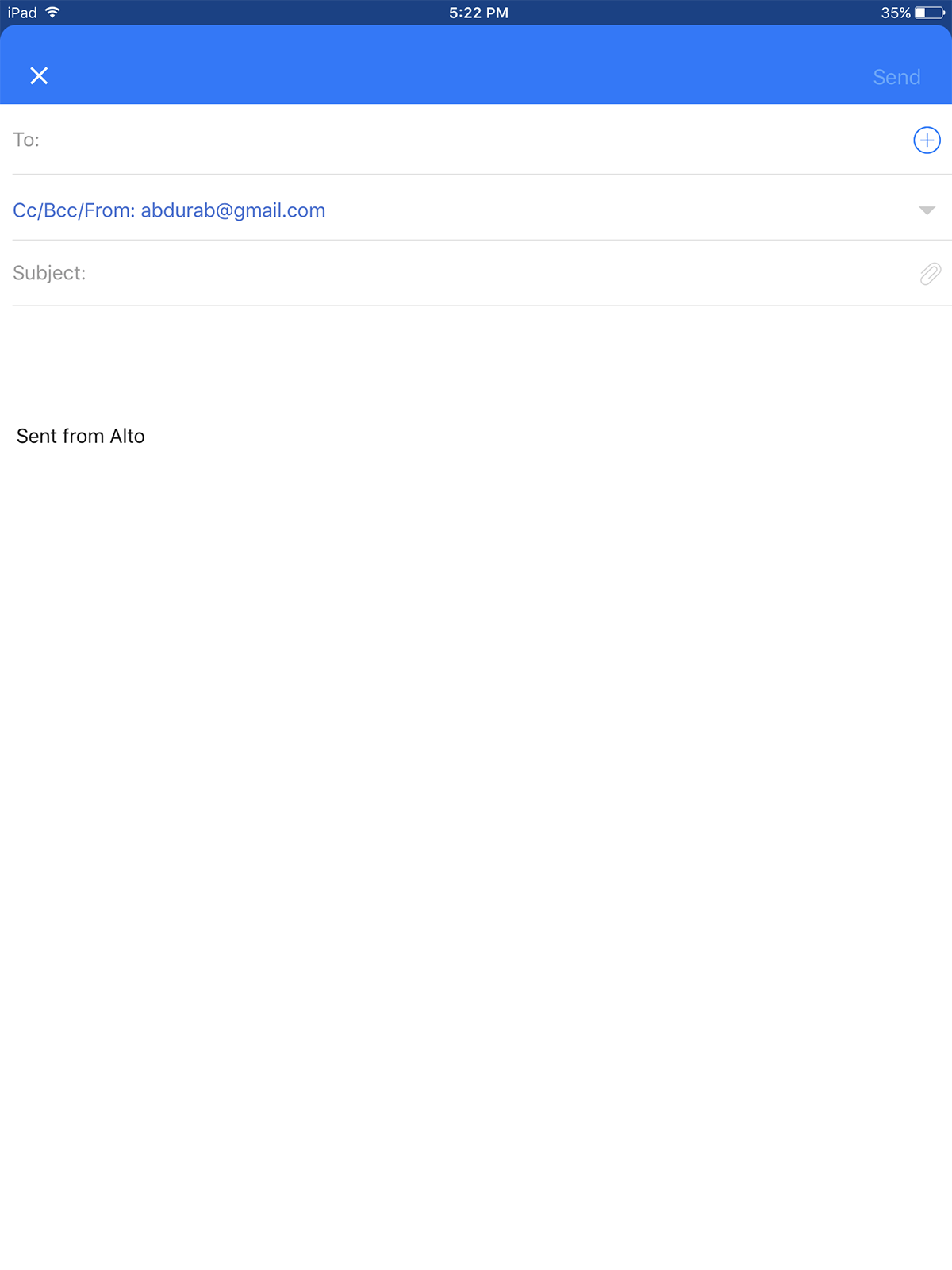 7. Gmail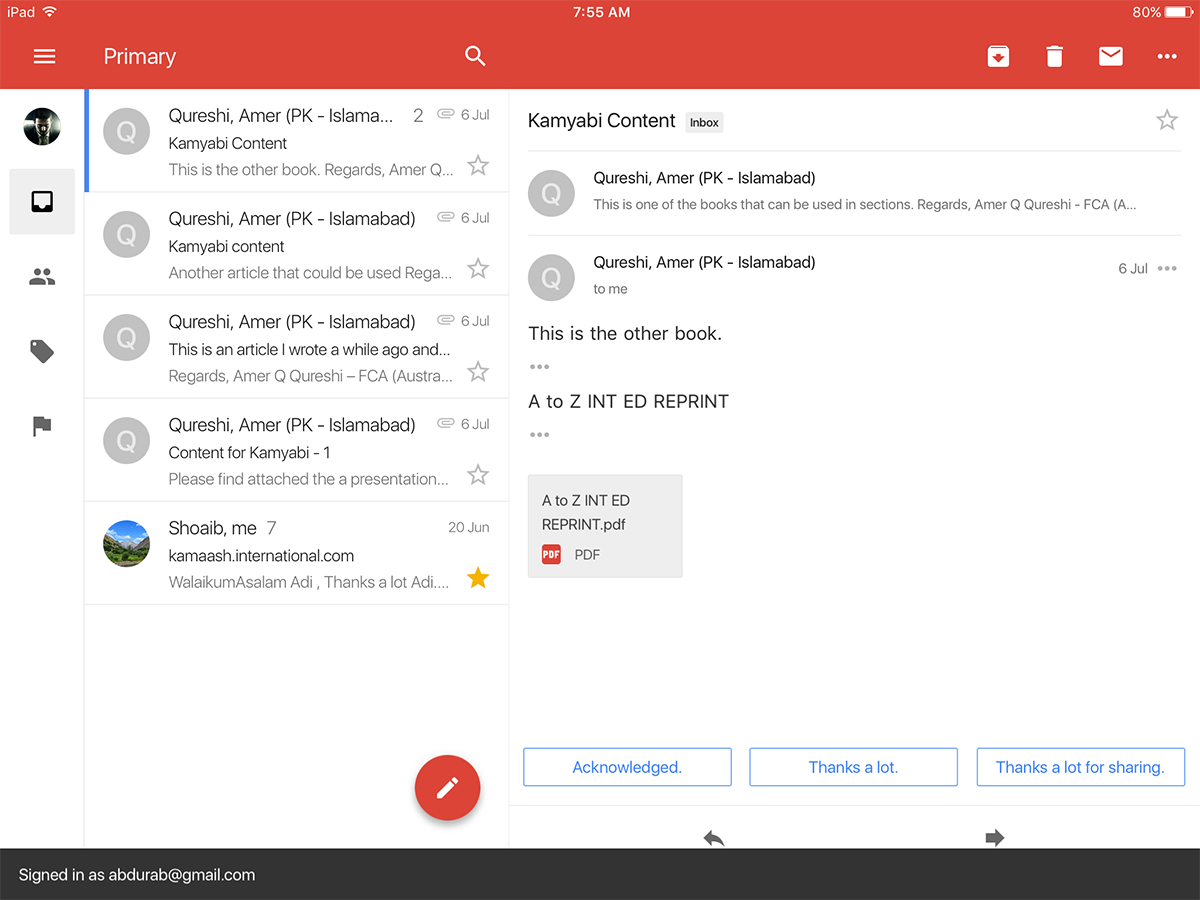 Gmail is more native to Android than it is to iOS, however, that is not detrimental to its performance on the platform. Despite its nearly inseparable ties to Android, the iOS counter part does everything equally well. The Gmail client lets you organize your entire mailbox almost identical to the web version. You can archive conversations or delete them and you can search your inbox just as efficiently as you would online. You can sync with any other email services (though Google is easier than others) and you get the smart reply feature that saves you the trouble of having to send quick replies like "okay", or "thanks" or "talk soon".