How to update iOS on your iPhone
iPhones get one major OS update every year, and several smaller updates in-between. These smaller updates are usually minor features or bug fixes. Each major iOS update also takes one year off an iPhone's life i.e., how long Apple will support.
iOS updates, generally speaking, are optional but iPhone users always install the latest update in most cases. It's the safe thing to so since updates also contain security patches.
Update iOS on iPhone
iOS updates are free, and they're simple to do. There are two ways to update iOS on an iPhone.
via iTunes
Direct update on your phone aka Over the Air (OTA)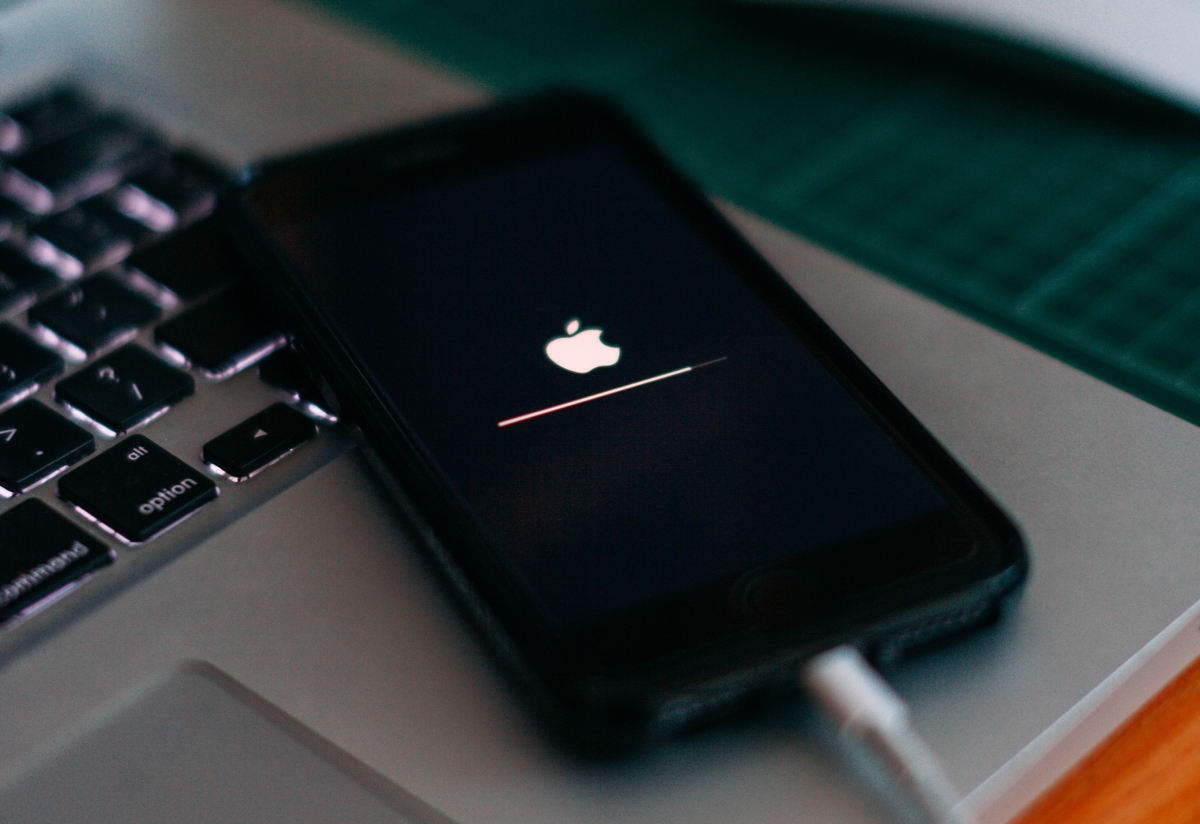 1. Update iOS via iTunes
In order to update iOS via iTunes you need;
iTunes installed on your Windows 10 PC. Mac users will use Finder.
A genuine or Apple-authorized data cable.
The iPhone.
Follow these steps to install the update.
Connect your iPhone to your PC/Mac.
Open iTunes/Finder.
Select your iPhone, and sync it to your system.
Click 'Check for update'.
iTunes will automatically detect an available update.
Click the 'Download update' button.
Once the update has been downloaded, click the 'Update' button.
Do not disconnect or interact with your iPhone until the update is complete.
Note: You may have to sign in with your Apple ID to download the update. You may also have to enter the passcode for your iPhone.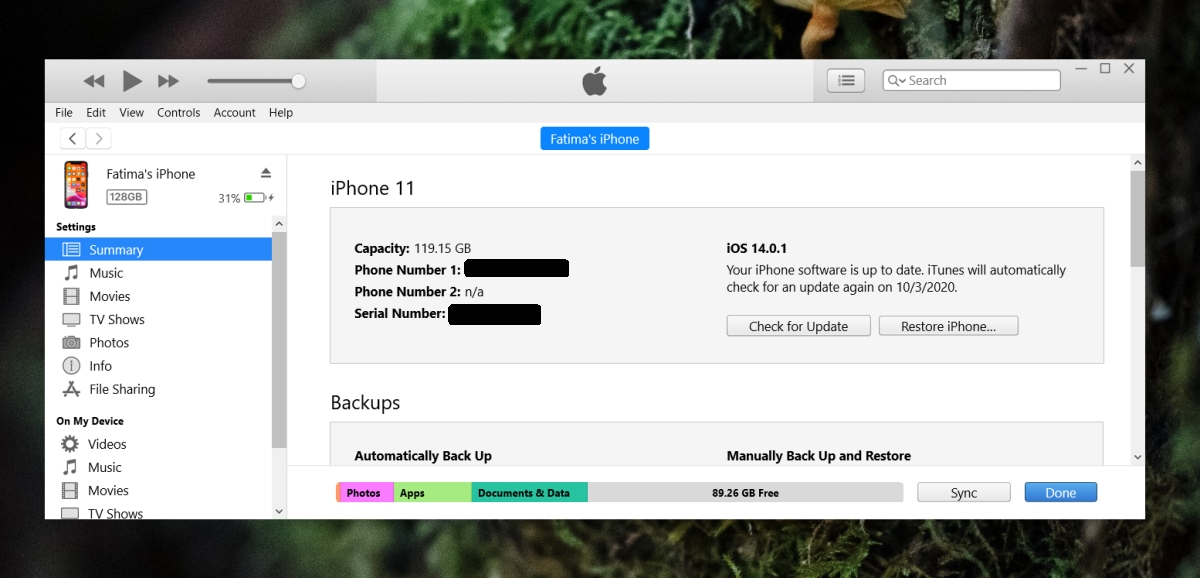 2.Update iOS OTA
To update your iPhone over the air, you only need two things;
Your iPhone
Your iPhone charged to at least 50%.
If your iPhone isn't charged to 50%, you can connect it to a power source and then update it.
To update iOS, follow these steps.
Open the Settings app on your iPhone.
Go to General>Software Update.
iOS will check for updates, and show the ones available.
Tap on Download and Install.
Wait for the download to complete. You will see a prompt confirming the install.
Allow the update to install.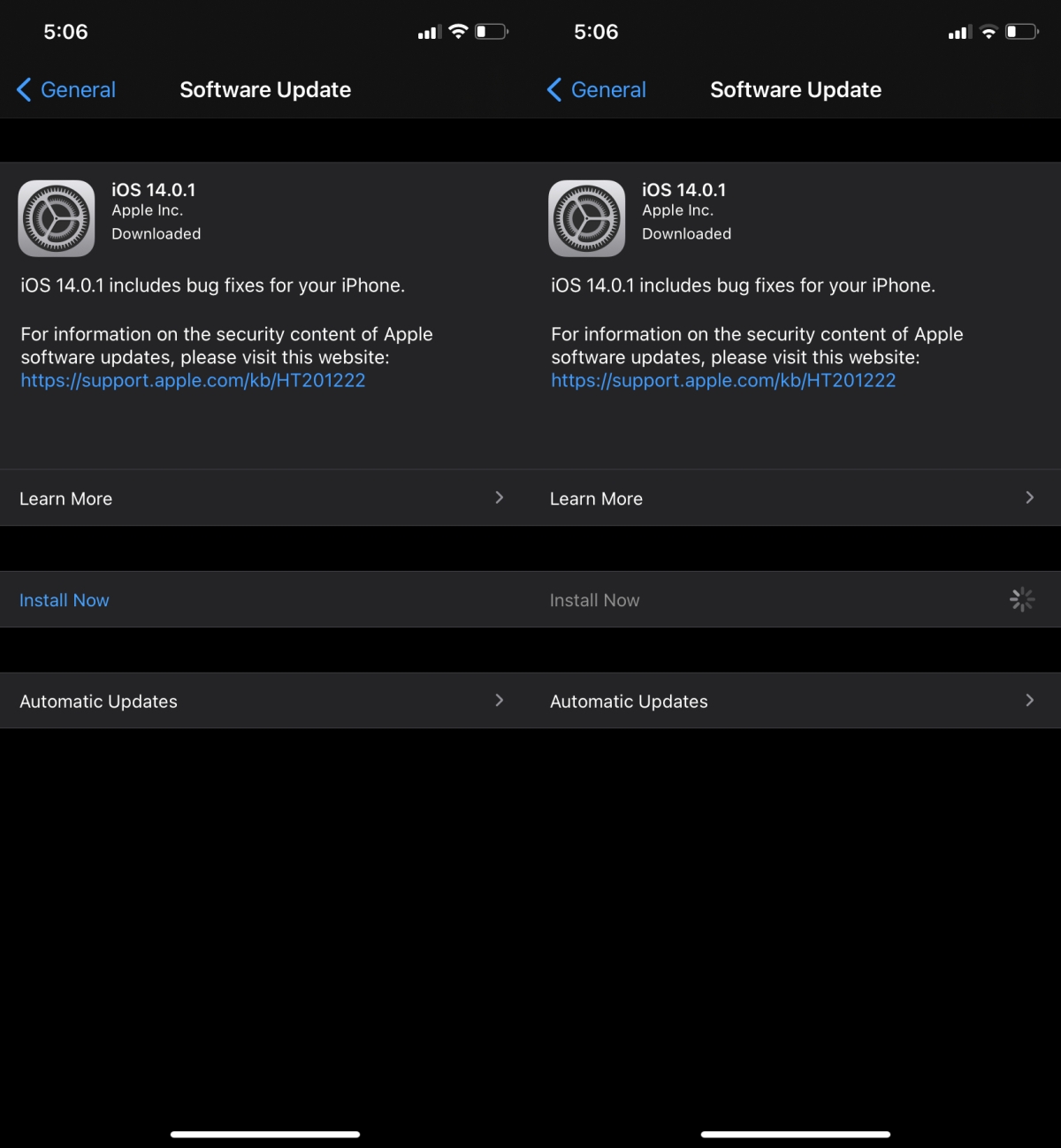 Things to know
There are a couple of things you should keep in mind when an iPhone update is in progress in order to avoid problems.
Backing up your iPhone before an update is always a good idea.
Once an iPhone has been updated, it cannot be downgraded/rolled back to the older version because Apple stops signing the older versions.
Your iPhone will restart during the update.
You will see the Apple logo and a progress bar under it to indicate an update is in progress. This is normal.
The Apple logo may remain on your screen for quite some time. Don't worry.
Never disconnect the iPhone from your system until it turns back on i.e., the update is complete.
Never disconnect the iPhone from a power source if your battery was below 50% when you initiated the update and you're performing an OTA update.
iPhones are really, really hard to brick. You may have heard of Android phones bricking during an update but that too is rare and happens in special circumstances.
If an update fails, your iPhone will turn on, and you will still be on the old iOS version. Your iPhone will be useable.
No update method is superior to the other. Pick whatever suits you best.