How to use Slide Over on the iPad
iPads no longer run iOS. Instead, they run iPadOS which is a variation of iOS that focuses on multitasking. The new multitasking tools aren't bad at all and actually allow users to comfortably switch between, and even use two apps side-by-side. iPadOS has a feature called Slide Over which basically allows users to dock their frequently used or favorite apps to the side and bring them up with a simple swipe gesture. Here's how you can use Slide Over on the iPad.
Slide Over on iPadOS
Before you can add apps to Slide Over, you need to make sure the feature is enabled. This feature is enabled/disabled with multi-tasking so to check its status, open the Settings app and go to Home Screen & Dock. Select Multitasking, and make sure 'Allow Multiple Apps' is turned on.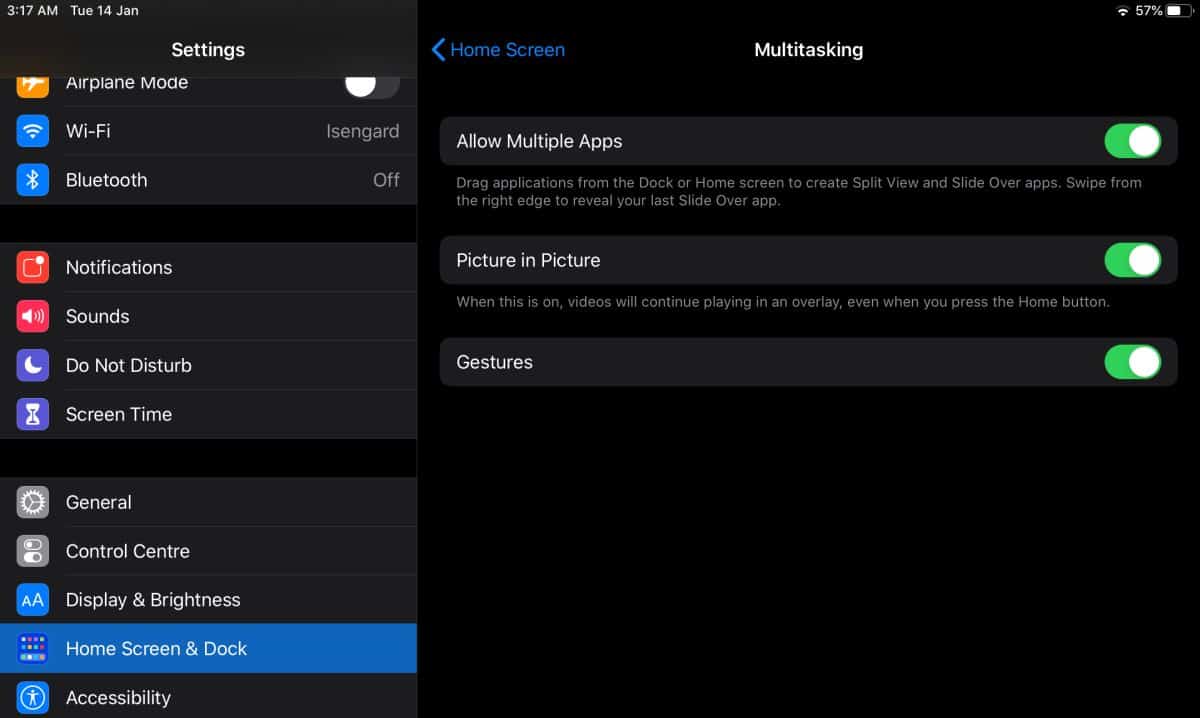 Next, open any app that you do NOT want to add to Slide Over. Once the app is open, swipe up from the bottom to show the Dock (if it isn't visible). The Dock will feature your recent apps and the apps that you've pinned to it. Tap and hold on the app you want to add to Slide Over, and then drag it to the right side of the screen. Release it and repeat this for all other apps that you want to add to Slide Over.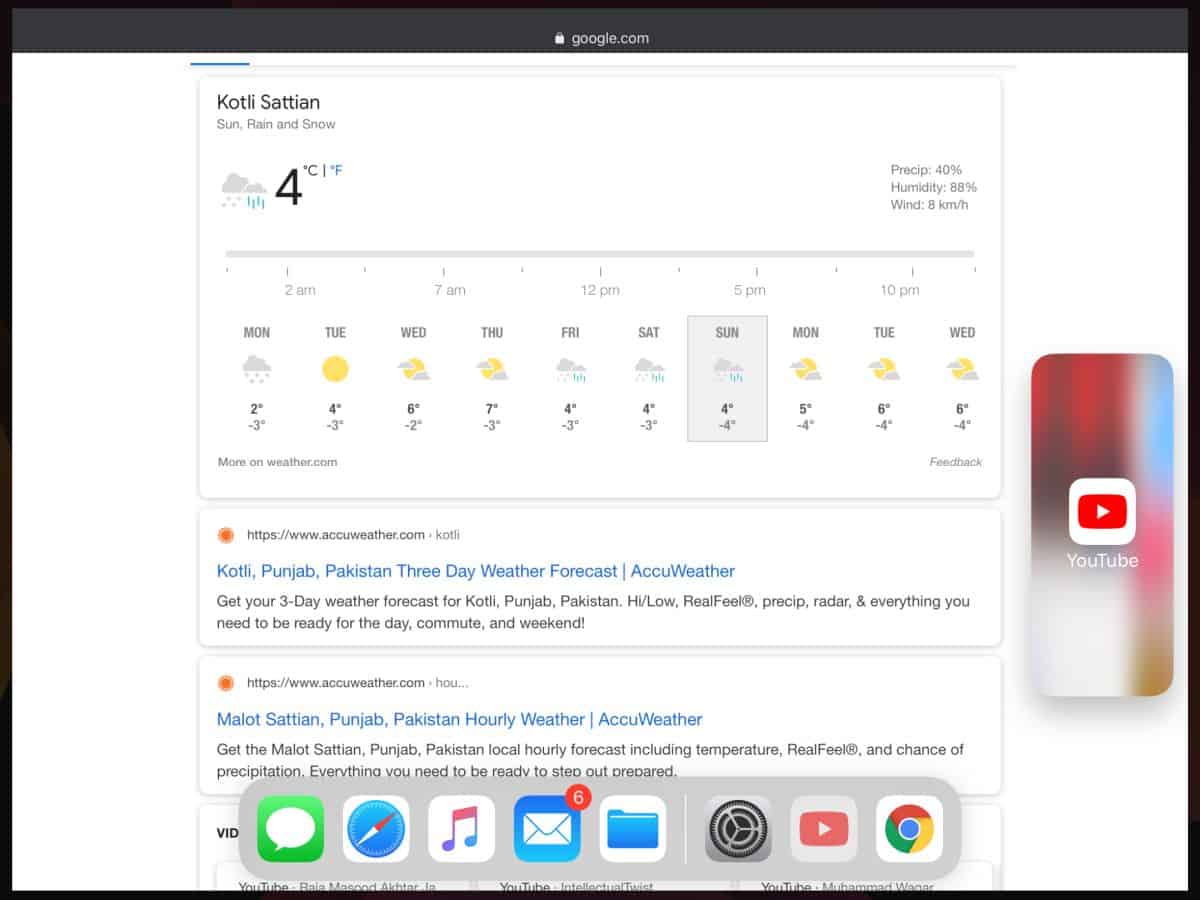 To bring up the apps, swipe left from the right edge. Swipe right on the slide over apps to go through them all. You can view these apps in full screen too if you want. The apps in Slide Over have a little bar at the top. Tap and hold it, and use it to drag the app to the middle of the screen. Move the app to the top of the screen and it will switch to full-screen mode.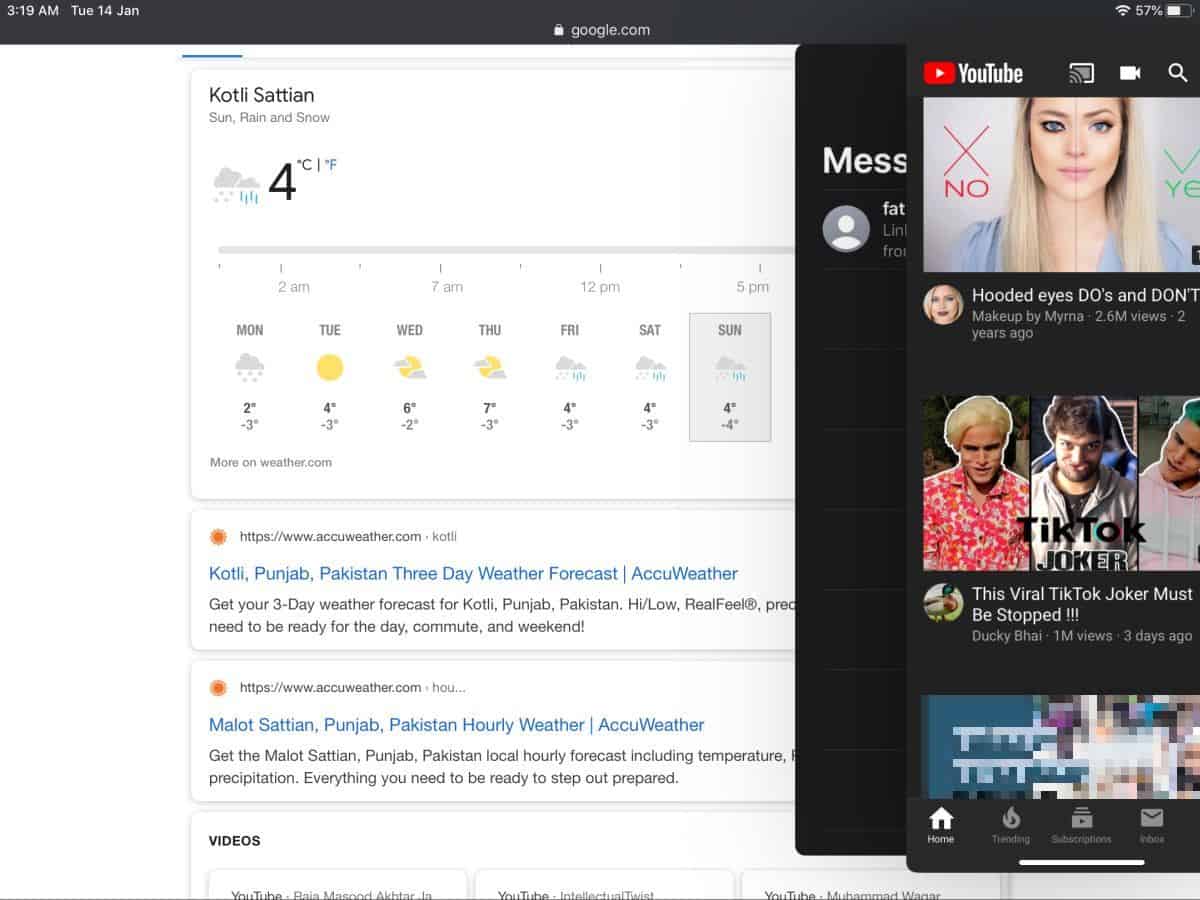 The great thing about Slide Over is that you can view apps e.g., videos and feeds, and you can drag content between them. If you add the Photos app to the Slide Over, you can literally drag & drop an image from the camera roll onto another app e.g., the Messages app, the Mail app, or the Facebook app and attach the photo with a message, email, or post. If you've been using the iPad for a while, and know what older versions of iOS were like, you know how this is a big deal and just how convenient it is to be able to use two apps side-by-side.