How to edit the sidebar in Gmail for web
Gmail, like any other email service, has a web interface. It can be configured to work with any desktop email client but you will find that plenty of people like its web interface enough to stick to it. The Gmail web interface is pretty good; lots of rules and automation features are built into it and they work really well when it comes to managing a busy inbox. We've talked about labels in Gmail and how they're the equivalent of folders. The labels that you add appear in the sidebar in Gmail and it goes without saying that the sidebar can get cluttered. Here's how you can edit the sidebar in Gmail to give it a cleaner look, but still keep all your labels.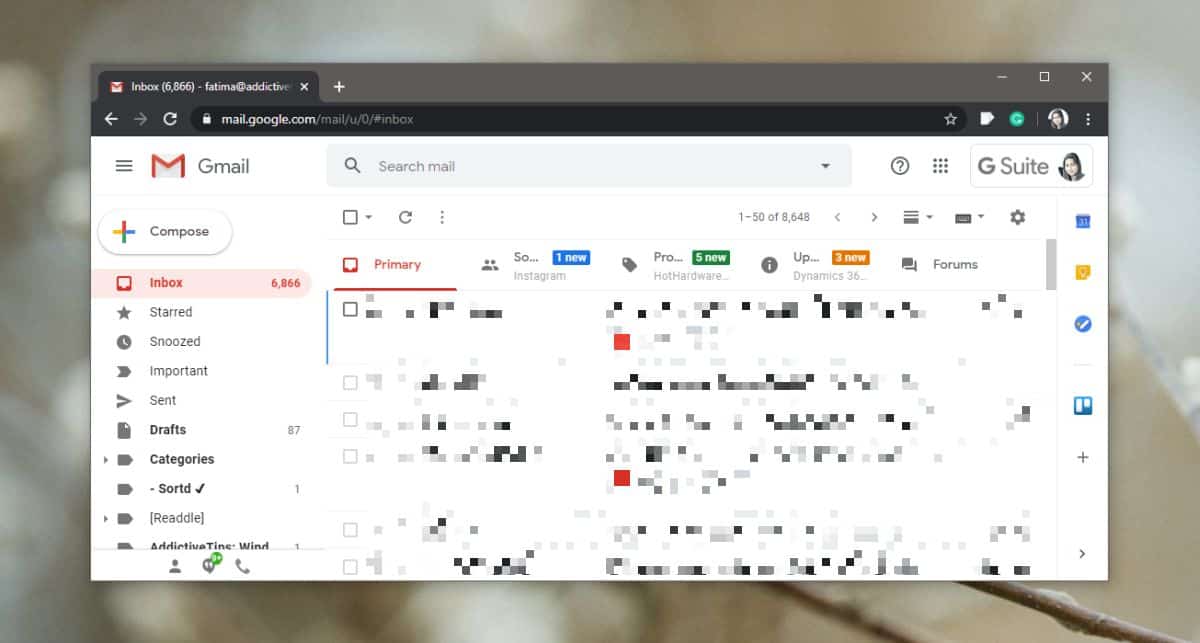 Edit sidebar in Gmail
Open Gmail in your browser and take a look at the sidebar. Go through the different items listed there and eventually, you will find an item called 'More'. If you click it, it will expand and reveal additional labels/folders such as the spam and drafts folder. This 'More' is actually a divider and users can freely add and remove items under it.
If you add an item under 'More' it disappears from the sidebar. You have to expand the 'More' section to access it. Likewise, any item that's outside the 'More' section appears in the sidebar. If you have a very cluttered sidebar, you can move the less used labels under 'More'. To move a label to the 'More' section, drag and drop it on to it.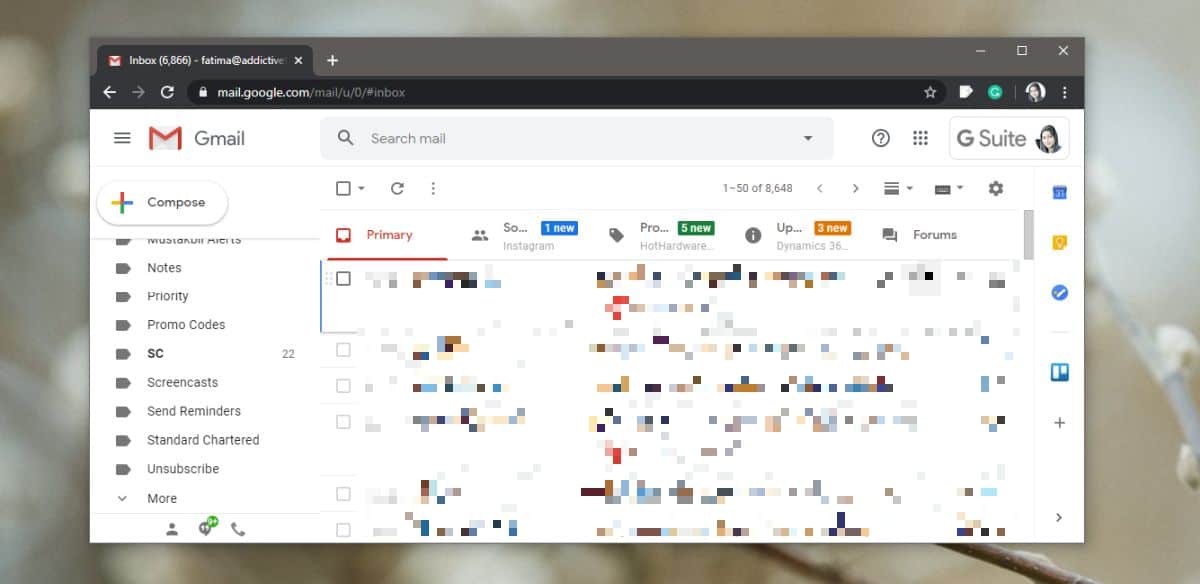 You will see a little notification at the bottom telling you the label has been moved and there will be an undo option on the alert. Repeat this for everything you want to remove from the sidebar.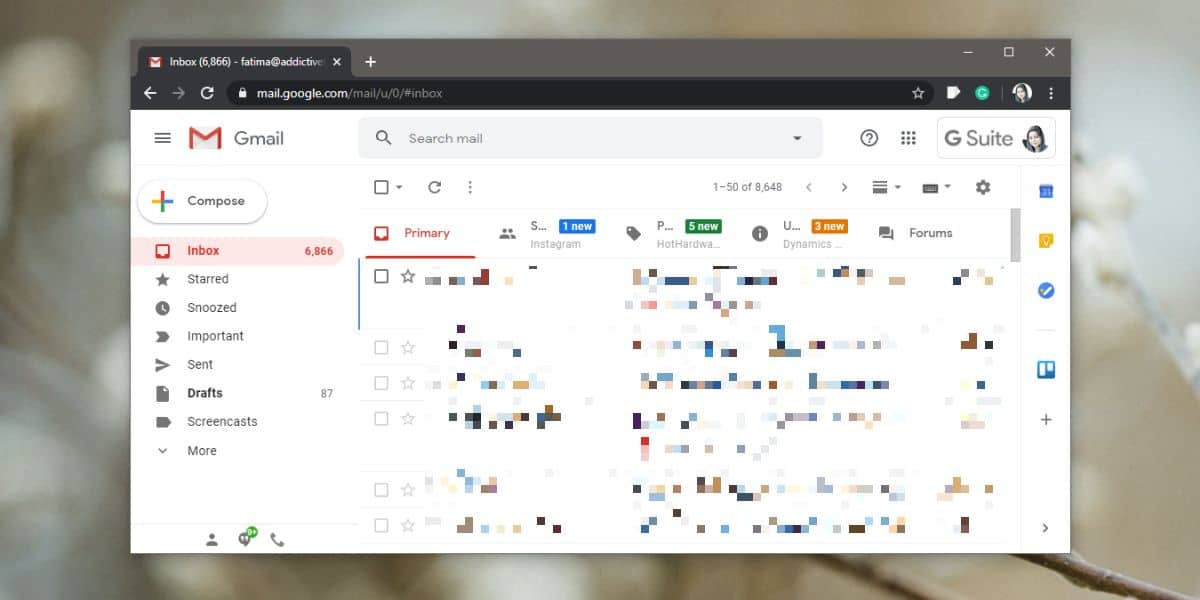 To move items out of the 'More' section, simply drag and drop them outside it onto the sidebar.
The items on the sidebar that are not default/stock items e.g., the Spam or Drafts boxes, are all listed in alphabetical order. If you add the Spam box to the sidebar, you won't be able to change where it appears e.g., you won't be able to push it to the bottom of all items set to show in the sidebar. Likewise, you cannot force the items to be sorted in any other order. If you need to push an item to the top of a list, you might have to edit its name. There is no other workaround for this.