Yahoo! Weather For iPhone Wows With Gorgeous UI, Maps & Detailed Stats
The stock Weather app in iOS gets all its data from Yahoo!, but the app's interface and features are Apple's doing. While that partnership is still going strong, Yahoo! has just decided to show what a really good weather app can look like on the OS. Yahoo! Weather is anything but just another app released in a crowded genre of the App Store. It has an interface to die for, and is no slouch in terms of features either. The app has unique backgrounds for most locations you add to it, and also makes it possible to view a detailed weather map of any area you want. The app supports a few basic gestures to keep accessing its features as easy as possible.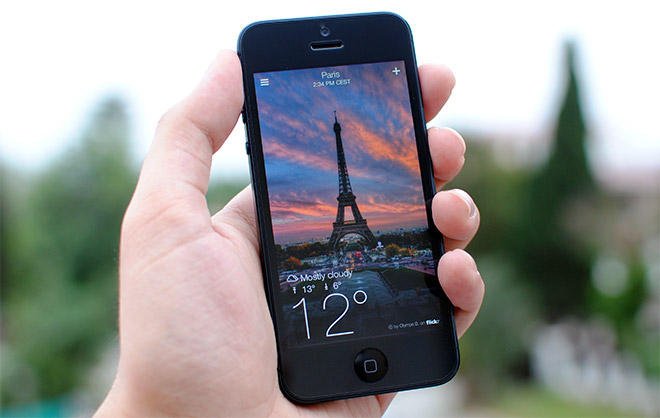 There are other weather apps that change their theme colors based on the current weather conditions and the time of the day, but Yahoo! Weather goes one step further – the app displays a different photo as the background of each location's page. These high-quality backgrounds are taken from Flickr, and keep changing with changes in conditions and the time of the day. The data shown on the main page includes the current, minimum and maximum temperatures, while a text description of the present conditions is also there, next to a small icon. To add new locations to Yahoo! Weather, hit the top-right '+' icon. From the sidebar, locations can be repositioned or removed from the app with ease.
Holding the device in landscape mode lets users view the background photo in detail, with only the city's name and current temperature written at the bottom. If your area doesn't have an exclusive photo assigned to it yet, you can do something about it yourself by simply snapping one and submitting it to 'Project Weather' on Flickr.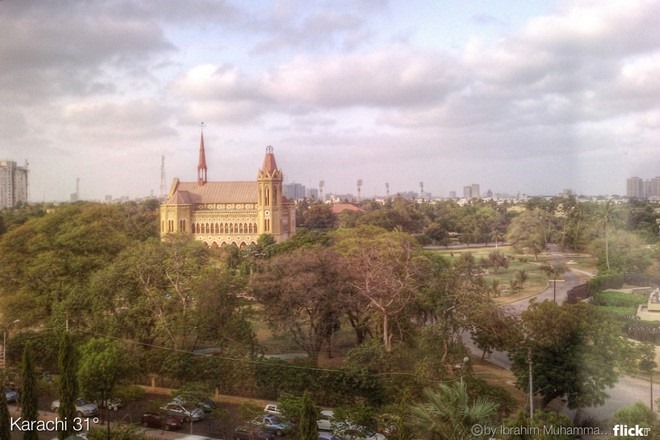 If you aren't one to get into too many details about weather, the features we have discussed so far are probably enough for you, but there's plenty of other stuff Yahoo! Weather is capable of doing as well. To view more detailed weather information for any location, navigate to its page within the app and then swipe upwards. The 'Forecast' section shows expected temperatures and weather conditions for the next five days. Precipitation value, wind speed, humidity and some other details can be accessed as well.\
One of the most interesting features of Yahoo! Weather is its maps that offer a satellite view with a recent shot of the area taken from space, a temperature graph and a wind chart. In some areas, radar maps are available as well.
Yahoo! Weather is better than the stock Weather app in just about every way. You can even use it with WeatherIcon if you have a jailbroken device. The app is available for free, and is optimized for iPhone/iPod touch.
Download Yahoo! Weather For iOS