How to automatically copy screenshots to clipboard on macOS
Screenshots, once captured, end up being used for lots of different things. One primary purpose of taking a screenshot is to share it with someone in order to show something on your desktop. By default, when you capture a screenshot on macOS, it is saved to your local disk. This is fine if you often need to annotate screenshots before you can use them however, if you mostly just share them without editing, it might be more convenient if you can automatically copy screenshots to the clipboard when you capture them. There's a built-in setting on macOS that lets you change this default behavior.
Automatically copy screenshots to clipboard
In order to automatically copy screenshots to the clipboard, you need to change a small setting in the screenshot utility. To access the screenshot utility on macOS, you can either search for 'Screenshot' in Spotlight, or you can open Launchpad and look inside the Other folder. Launch the screenshot utility and it will add a control bar at the bottom of the screen just above the Dock.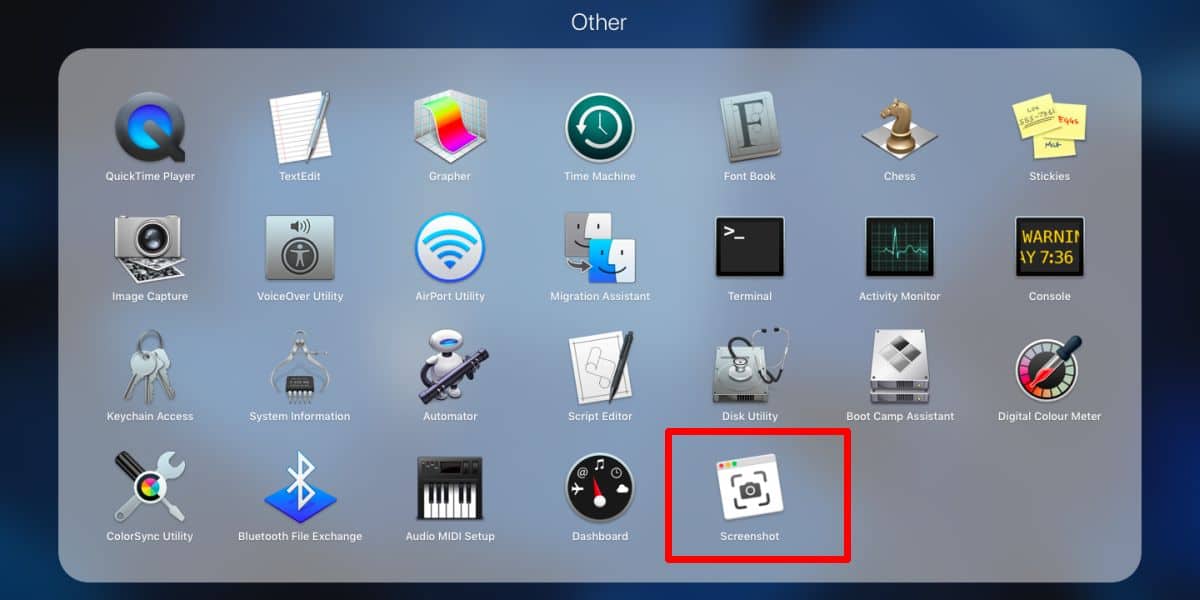 On the control bar, click the dropdown arrow next to the 'Options' button and from the menu that opens, select 'Clipboard'. That's all you need to do. You can now exit the Screenshot utility and take screenshots like you normally do.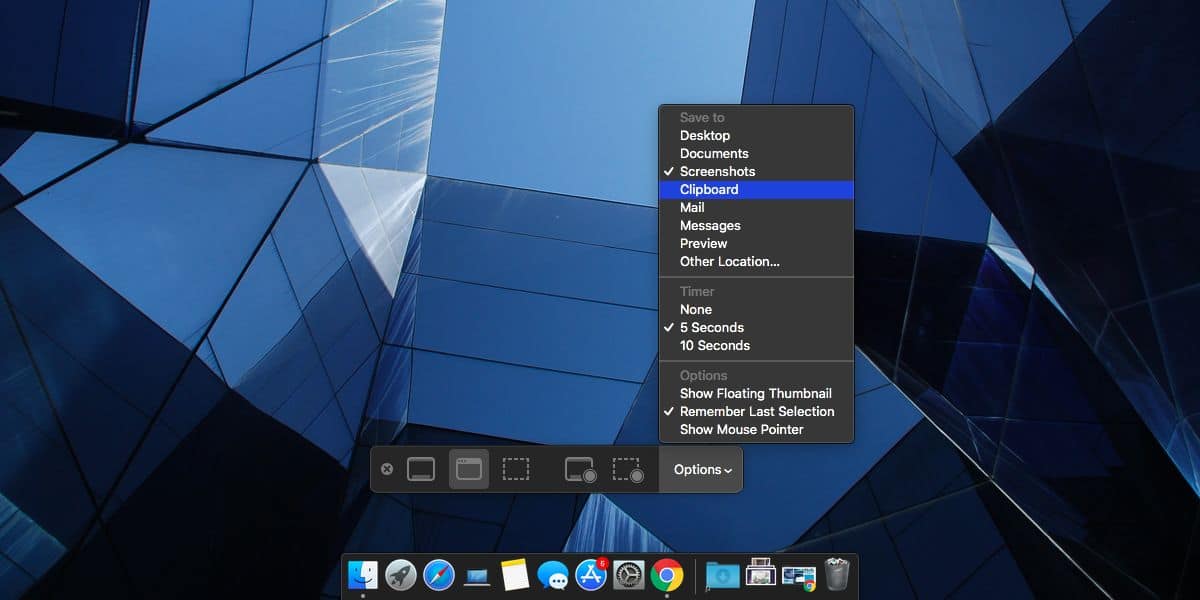 This feature comes with a limitation that you should be aware of before you enable it. Once screenshots are set to copy to the clipboard on capture, they no longer save to your disk. A screenshot exists only in the clipboard and if you do not paste it into an app that can keep it long-term, you will only ever be able to use the most recent screenshot taken.
If you need to successively take multiple screenshots with minimal interruption to your workflow, this is probably not the best option for you. Unfortunately, you cannot have a screenshot both copy to the clipboard and save to disk. This is something that happens by default on Windows 10 despite macOS having the more superior screenshot utility out-of-the-box.
If you prefer to copy a screenshot to the clipboard so that you don't have to clean your disk later, you can opt to have screenshots open in Preview. Once they do, you can annotate them if you need to, copy them to the clipboard with relative ease, take multiple screenshots in succession without interrupting your workflow, and then delete them in bulk from the Preview app.