How to change the language on a Mac
Computers are used all over the world, but the English language isn't spoken and/or understood everywhere. To make devices easier to use, desktop and mobile operating systems support other languages. The support may be complete where the entire UI and all the apps that run on the OS are translated to a particular language. It may also be partial where only select UI elements and very few apps are available in the selected language.
If you're bi-lingual and prefer macOS in a different language, you can add it easily enough; however, if the language is partially supported, there isn't anything you can do to add full support.
Need to change the language on Windows 10? Here's what you have to do.
Change language on Mac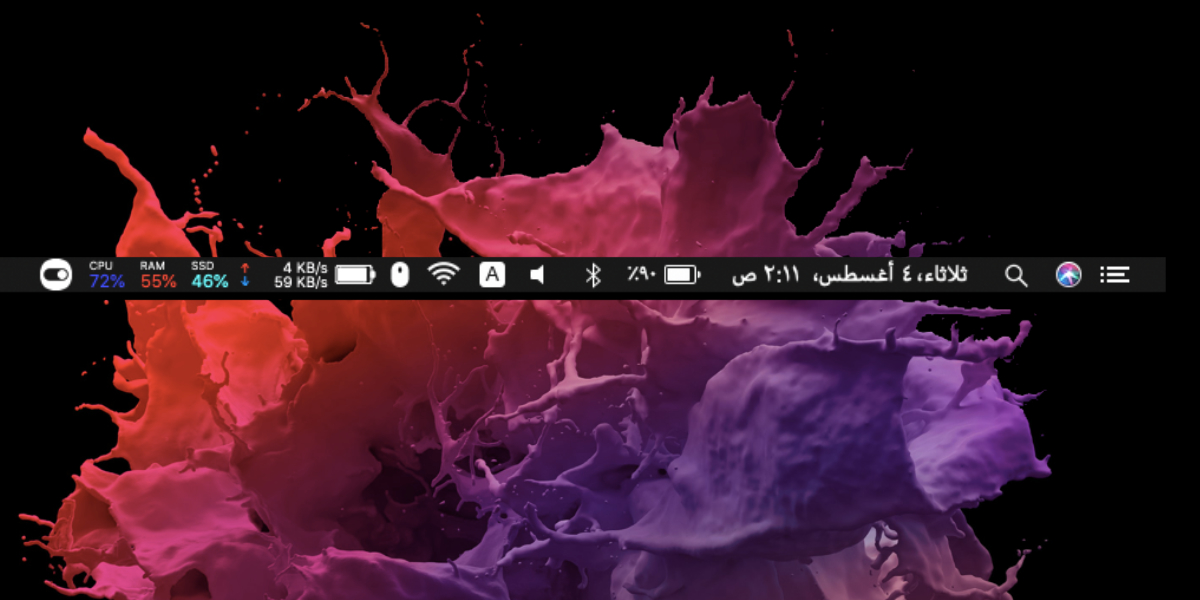 To change the language on a Mac, follow these steps;
Open the System Preferences app.
Go to the Language and Region group of settings. It's on the second row, and it's the second last icon on the row.
Click the plus button at the bottom of the column on the left.
In the panel that opens, search for the language that you want to add.
Select the language if it appears in the results and click Add.
Once you add the language, macOS will ask which language you prefer. Pick your preference, and the UI will be updated.
Select an input language/keyboard to add with the language.
If the language that you install is fully supported, it will be installed as a primary language. Your system will need to restart to apply the change.
If the language that you install is only partially supported, you do not need to restart the Mac.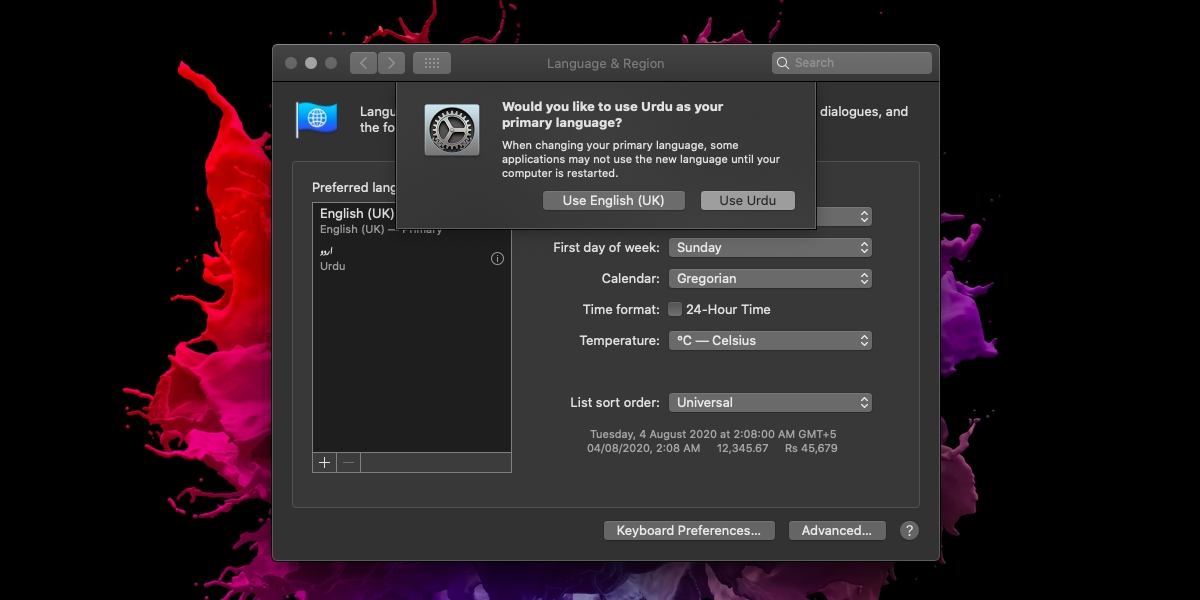 Remove language on Mac
If the language you've added has little to no support in terms of UI, you may want to remove it.
Open the System Preferences app.
Go to the Language and Region settings.
Select the language you want to remove in the column on the left.
Click the minus button.
Confirm that you want to remove that language.
If you remove a fully supported language i.e., a primary language, you will have to make sure another primary language is available and added to macOS.
Conclusion
macOS has quite a few languages that it fully supports however, the languages that have partial support have the short end of the stick. If you compare support for the same language on iOS to that on macOS, you will find that macOS lags behind with iOS having better language support both in terms of a primary language and partially supported ones.