How to get clocks for multiple time zones on the menu bar on macOS
macOS displays the time in the menu bar and while you can choose any time zone for the system clock, you can only add one clock to the menu bar. If your work has you split between different time zones, the single clock in the menu bar will be inadequate. To fill the gap, you need an app that can give you more clocks and there's no shortage of them, paid and free. We recommend using Clocker to get clocks for multiple time zones because the app also lets you create reminders for these time zones, effectively taking the work out of calculating the time difference yourself. It's also free.
Need multiple clocks on Windows 10? There's a built-in feature that can add them.
Clocks for multiple time zones
Download Clocker from the Mac App store. The app will ask for access to the Reminders app and the Calendar app so that you can create reminders in other time zones.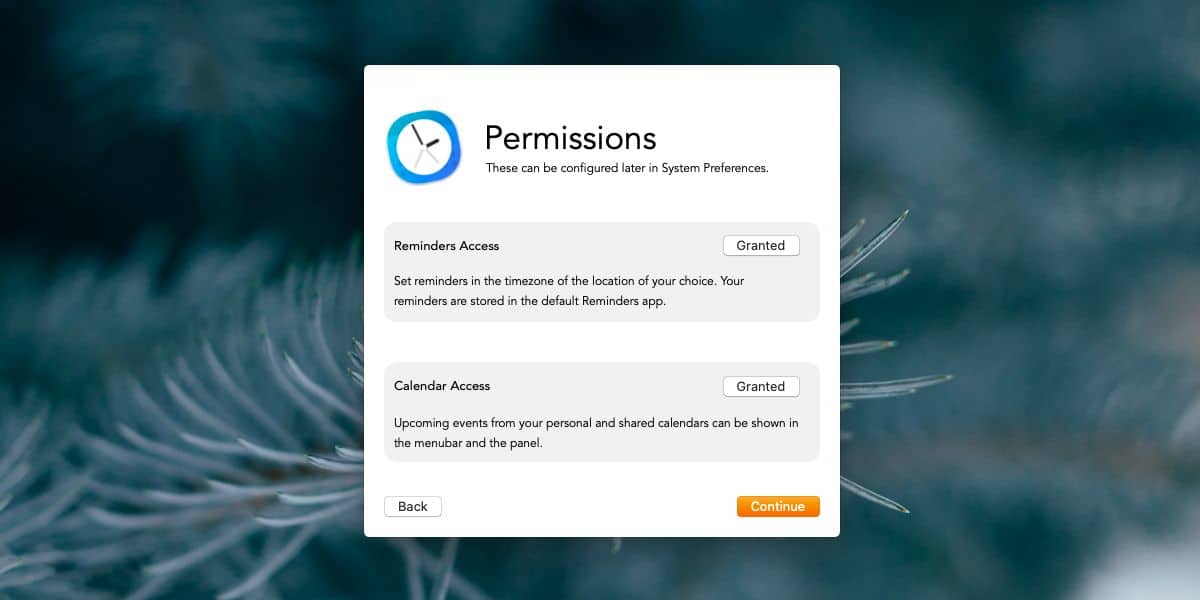 To add a clock, click the plus button in the app's preferences and enter the name of a city. It will show up in the search results and you can add it. By default, the clocks appear in a menu and to view the menu, you have to click Clocker's icon in the menu bar.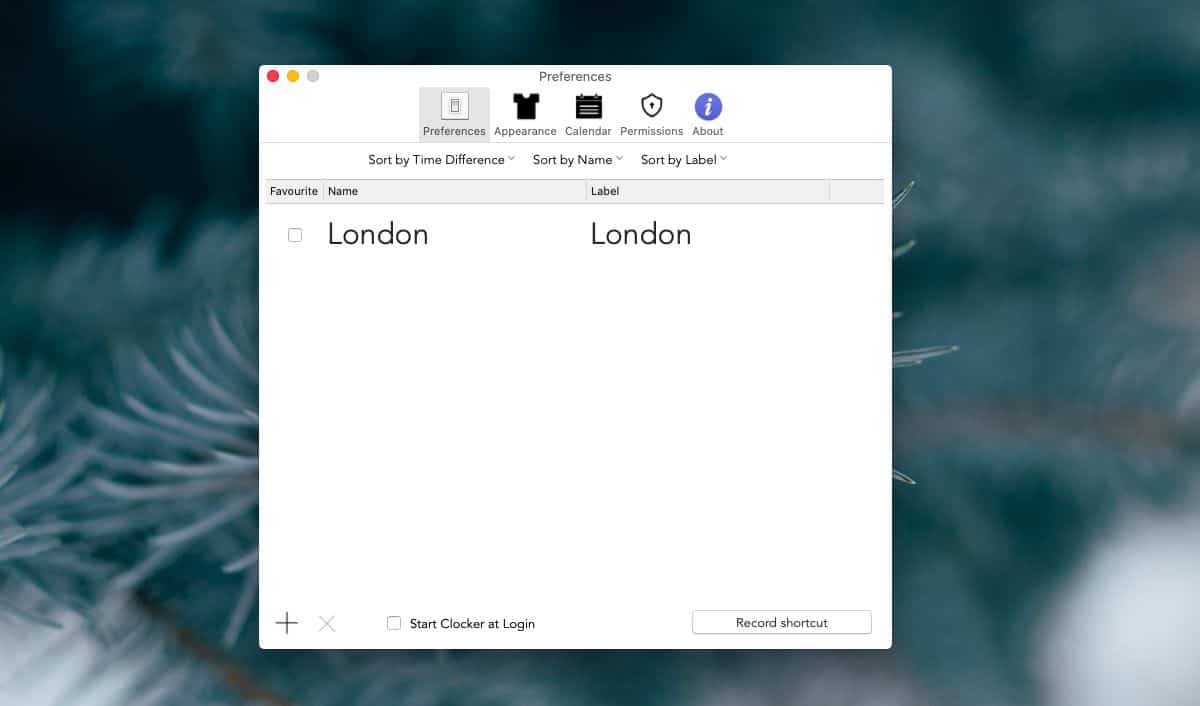 If you'd like a clock to show up on the menu bar without clicking anything, select the 'Favorite' box next to it.

To create reminders in one of the time zones you've configured, click the app icon or the clock in the menu bar. In the pop-up that opens, click the three dots button next to a clock and create your reminder. Once you create it, the reminder will appear in the Reminders app, and when you next open this pop-up, it will also appear under the respective clock.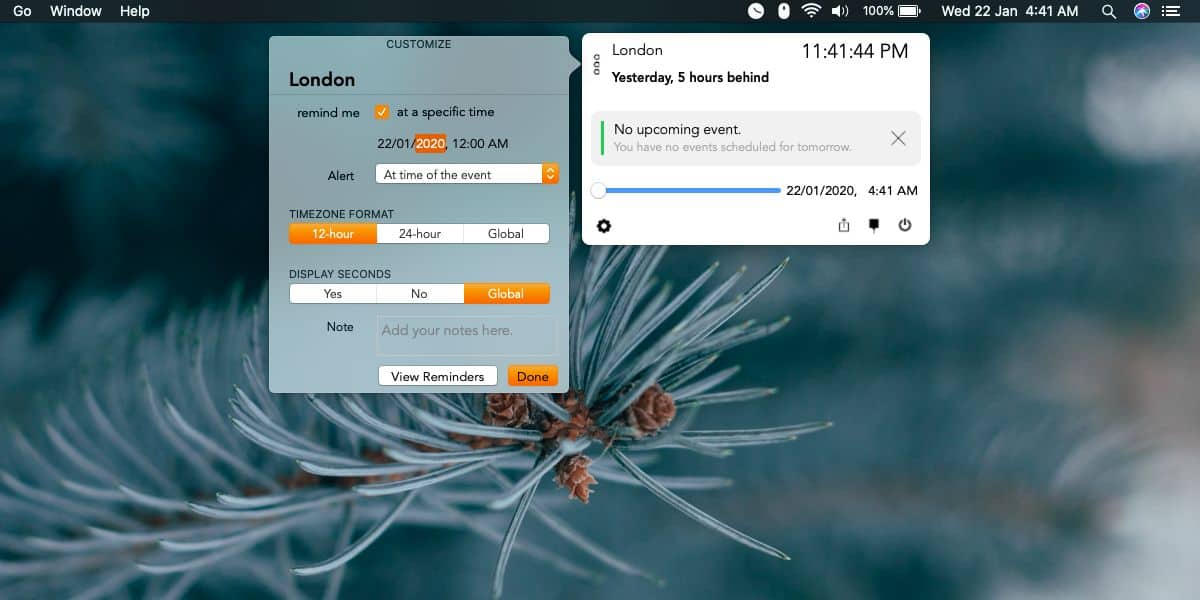 Clocker is feature-rich; it supports the light and dark theme, and it can match the theme to whatever is set on an OS level. There are plenty of customization options for the clock that's added to the menu bar, and you can even change the size of the text which is always great.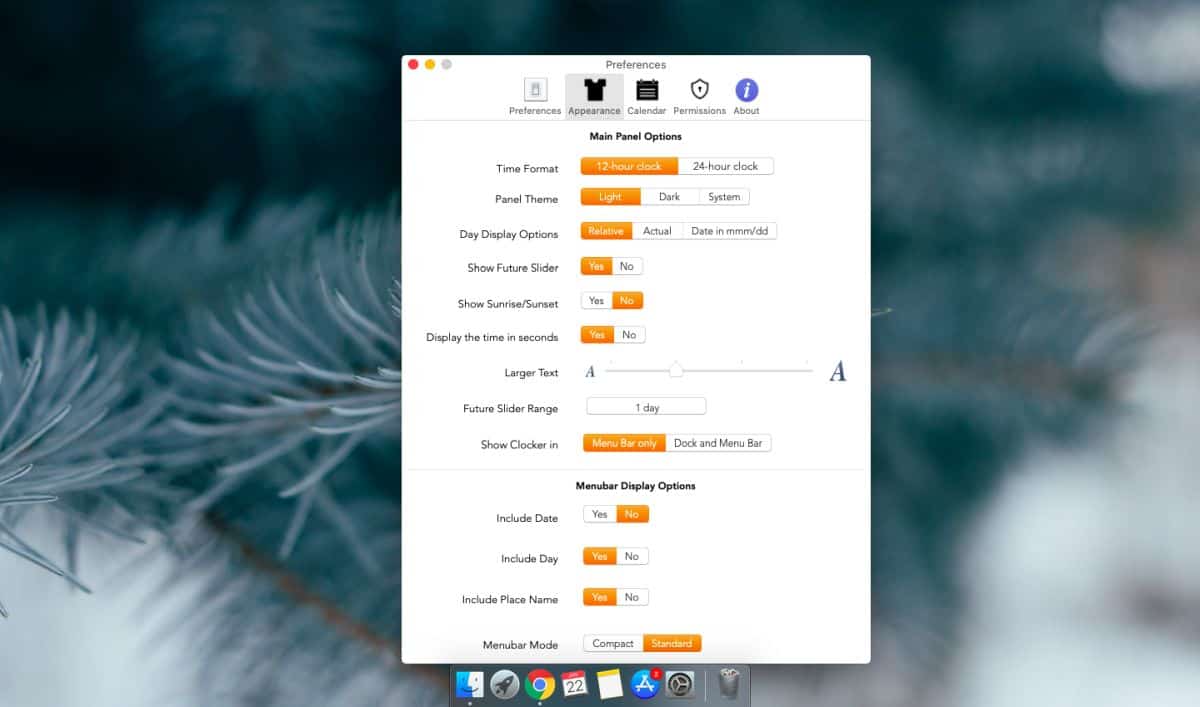 Clocker checks most, if not all, boxes for a good clock app. It's amazing that this app is free and is actually better than a lot of paid options. You can add as many clocks directly to the menu bar as you want. All you have to do is favorite the clock. macOS might limit them if the space on the menu bar runs out but Clocker gives users the option to view the time in a 'compact' mode which manages to squeeze the time, and the location it's for onto two lines.