How To Download Your Uber Invoice For The Past Month Or Year [macOS]
Uber is a taxi service used for just about any and all types of commutes. It's like any other taxi you would use to get to go to the movies or to get to work. If you often have to use Uber as part of work, and your company reimburses you for your travelling costs, you might need a simple way to invoice them. Uber Run is a free macOS app that lets you download your Uber invoice for the past month, three months, the current year, or the previous year.
Uber Run isn't  your typical macOS app. It has an odd requirement that must be met if you want to use it. The app needs Chromium, Google's open source browser, on your system in order to work. When you download Uber Run, it redirects you to where you can download Chromium from. Once you've downloaded Chromimum, you must extract it to your desktop. If you leave it in your Downloads folder, or put it in the Applications folder, Uber Run will not work.
Once you've got Chromium on your desktop, you can use Uber Run to download your Uber invoice.
Download Your Uber Invoice
Launch the app and sign in with your Uber account. A verification code will be sent to the phone number associated with your account. You will have to enter the code in Uber Run to verify your account.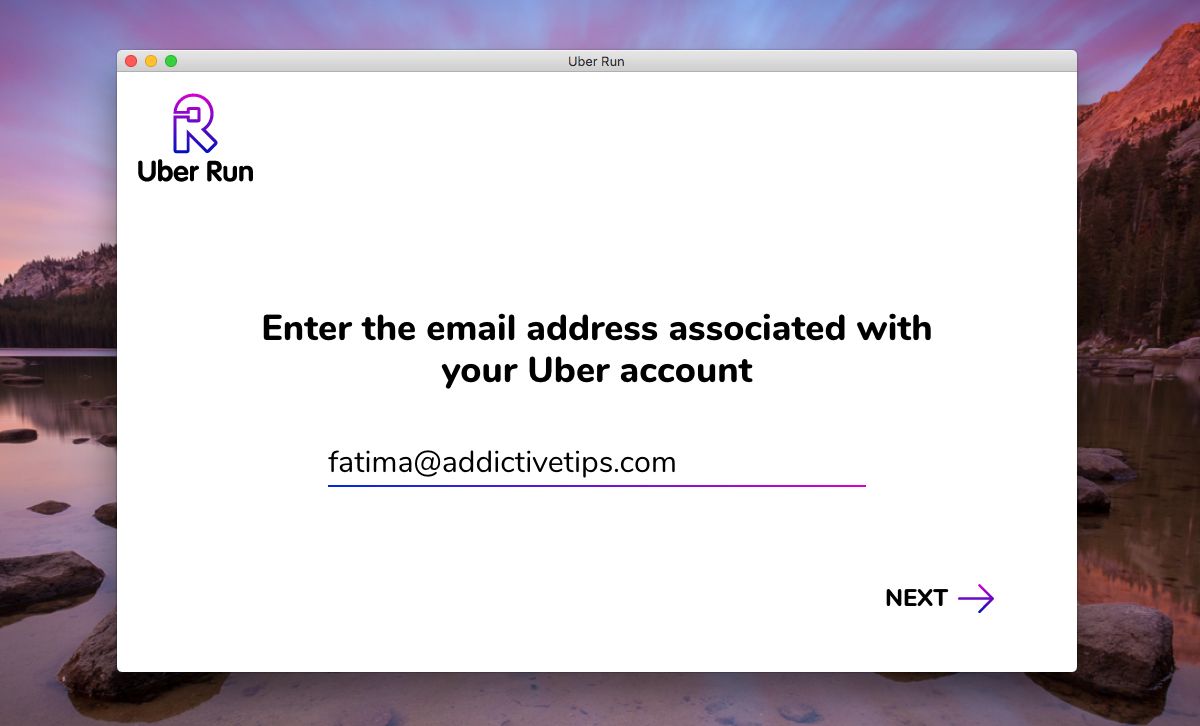 Once you're done signing in, select the time period you want to generate the invoice for and click Next. The app is fast and it ought to have your invoice ready within a few minutes.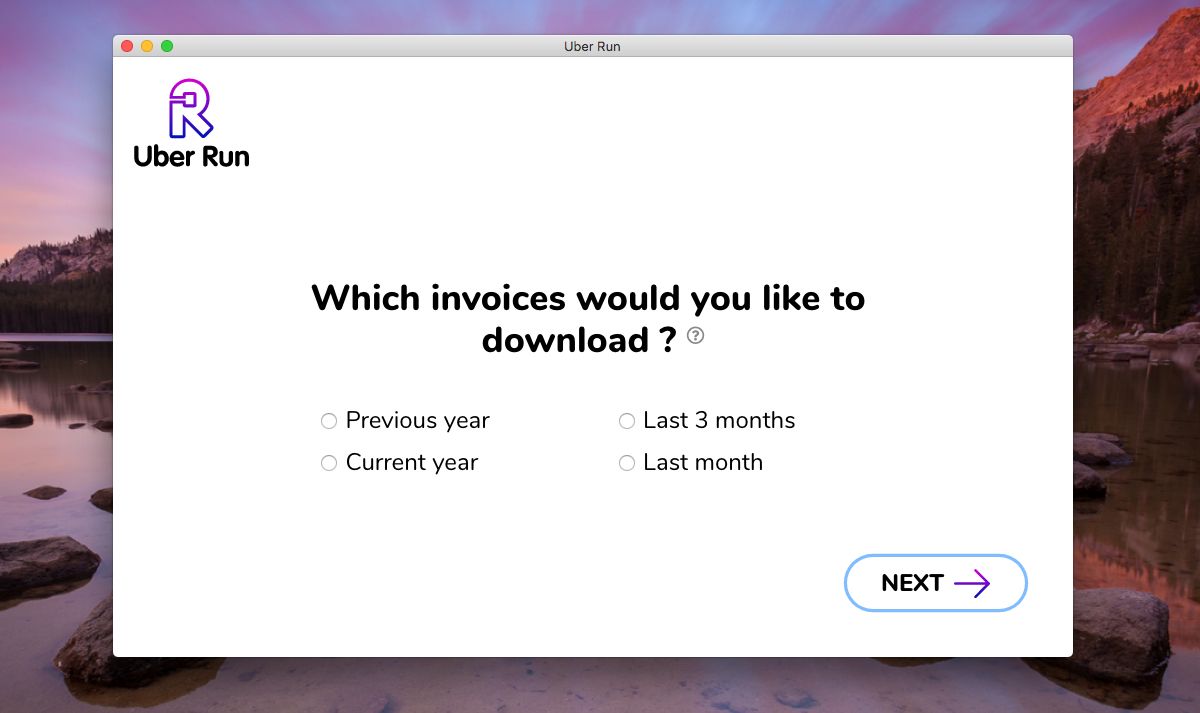 The invoices are sorted into folders separating them by month and year. They download as PDF files.
To be clear, Uber lets you download invoices from its own website but the process is painfully tedious. You have to download the invoice for every single trip you've taken and if you're in a hurry time, this is nothing short of a nightmare.
Uber Run is open source and was developed specifically for people who need to invoice their Uber rides or need to file the invoices with their taxes. Regardless what you use the app for, it takes a lot of pain out of how Uber would have you download your invoices.
The only shortcoming this app has is that it isn't available for Windows. Uber riders aren't exclusively Mac users and everyone needs to file taxes even if they don't have to claim an invoice. On that same note, why does Uber make this so hard? We live in a world where sophisticated spreadsheet apps can run in your browser. It shouldn't be that hard to let users download weeks or months worth of invoices in one go.