How To Set Custom Hyperlink Tool-tip Text In MS Excel
You can insert hyperlinks in MS Excel much like you can in MS PowerPoint or MS Word. In fact, if you paste a link in a cell, Excel automatically converts it to a clickable link. Pasting a link in a cell is the quick and easy way of inserting a hyperlink. It gets the job done even if it doesn't look good. If you want to make the spreadsheet look better, it's a good idea to link text, and add a custom hyperlink tool-tip to it.
Custom Hyperlink Tool-tip
First things first; copy the link you want to add to your spreadsheet to your clipboard. Next, open an Excel file and select the cell you want to insert the link in. On the ribbon, go to the Insert tab and click the Link button at the end.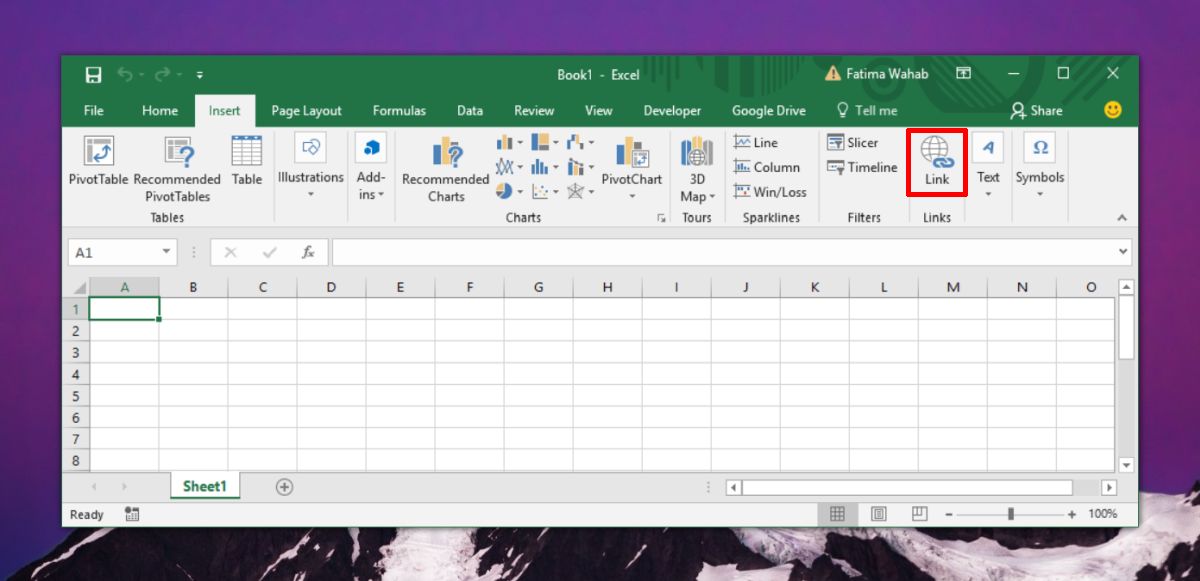 This will open the Insert Hyperlink dialog box. Assuming you want to link to a web page, simply paste the link you copied to your clipboard inside the Address field at the bottom. Next, go to the 'Text to display' field and enter the text you want to link to.
For example, if you want to add a link to AddictiveTips, you will write AddictiveTips inside the 'Text to display' field and paste the link to the site in the 'Address' field.
Next, you can enter a custom hyperlink tool-tip. Click the ScreenTip button next to the Text to display field. This is where you will insert the text you want to display when the cursor is positioned over the cell with the link. Click OK when you're done.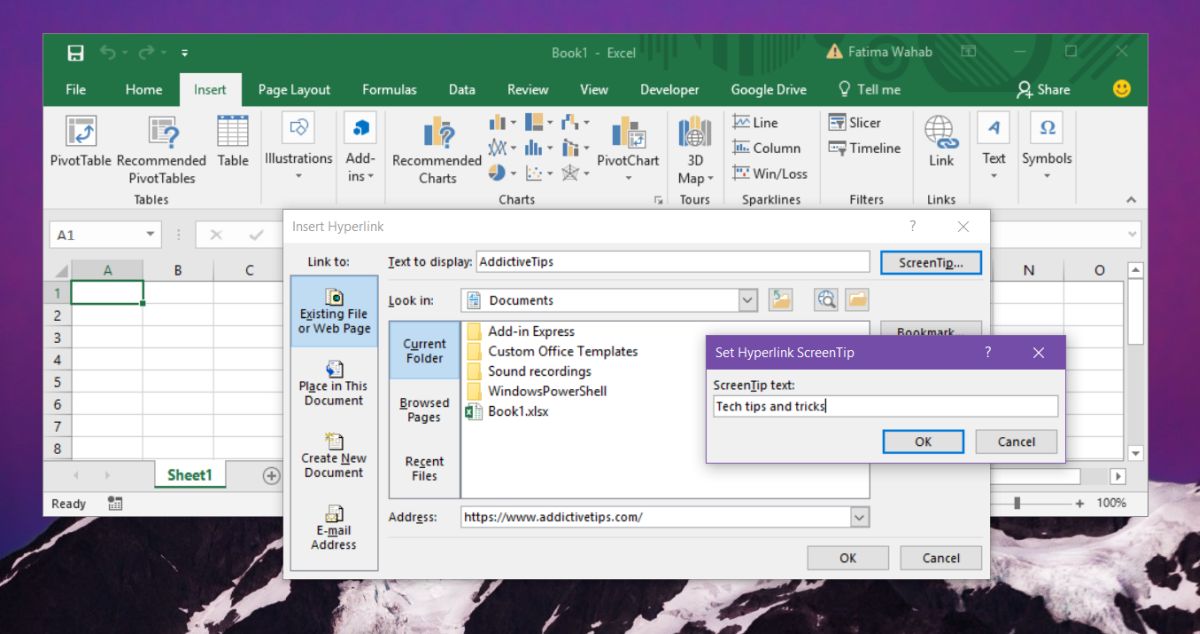 This is what a custom hyperlink tool-tip looks like in MS Excel;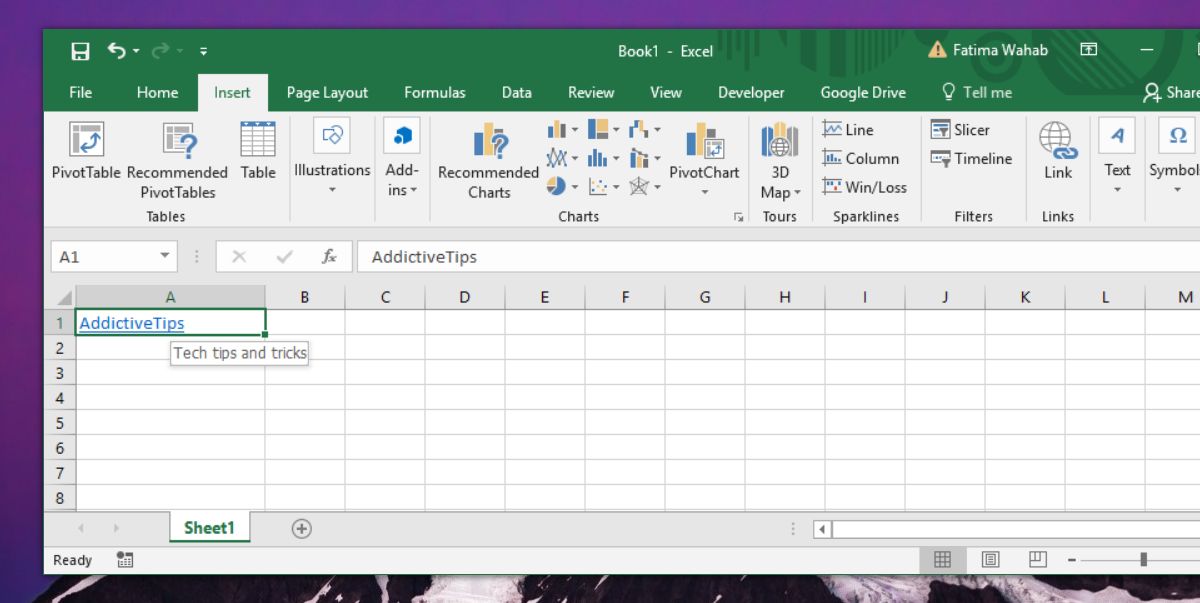 These options aren't available if you insert links in Excel by simply pasting them in a cell because both the text that is linked and the tool-tip are optional fields. You can insert a link and the text that's entered will be the link itself. The tool-tip will be the same as the link. For some users, this might work. If you're sharing your sheet online, users might prefer to see which website they're being linked to. For sheets you share internally, the tool-tip is a great way to add additional information about the link without making everything else look bad or overshadowing the numbers with text boxes.
The tool-tip text doesn't appear to have a character limit. In theory, you can make it as long as you want but practically, it's a good idea to keep it concise.