Hide Files And Folders In Mac via Drag & Drop With Hide Folders
Hiding files and folders in Mac isn't as easy as in other operating systems. Take Windows as an instance, one can easily hide folders and files from Folders and Files Property dialog provided Show hidden files, folders and drives option is disabled in Folder Options. In contrast, Mac users have to bring up Terminal window every time just to hide files and folders and also to show concealed ones. If you're looking for a relatively convenient way to hide files and folders, try out Hide Folders. It serves the need of protecting your private files and folders from prying eyes without having to open Mac Terminal to hide folder by different methods.
Hide Folders offers one-click solution to hide files and folders with all their content. Additionally, the application usage is extremely straightforward. Just drop the files you want to hide, select any of them and click Hide to make it totally invisible.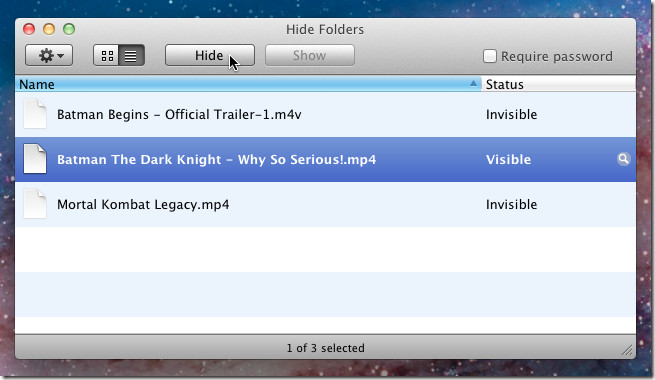 From Settings drop-down menu, you can access Hide View Options, show info of selected item in list, open and reveal selected items and add more files and folders to hide them.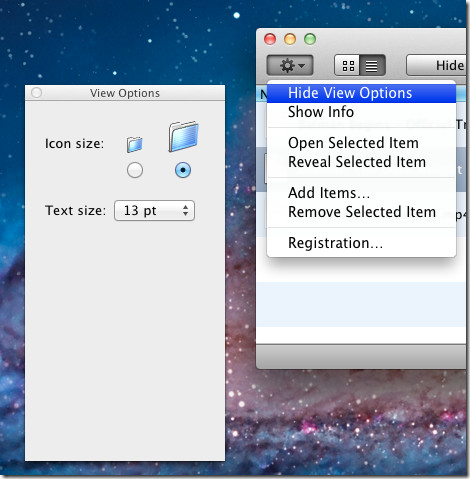 Similarly, when you want to reveal hidden folder, select folder and hit Show to reveal it at source path. The free version of Hide Folders offers an easy way to hide and show private files and folders but doesn't allow user to password protect its access. The Require Password with many other advance features are available in paid version, which costs $21.95.  It works on both Mac Snow Leopard and Lion.