How to show hidden export formats in Preview on macOS
There are no stock apps that rival Preview on macOS. Windows 10 does not come with anything remotely as powerful out of the box. Not only can Preview open a large number of file formats, it also offers annotation features, and it can convert files from one format to the other. It stands to reason that where this app can open files in various formats, it should be able to export to more than just the handful it supports.
By default, the export formats in Preview are HEIC, JPEG, JPEG 2000, OpenEXR, PDF, PNG, and TIFF. The app does in fact support more formats but they're not commonly used. Here's how you can reveal the hidden export formats in Preview.
Hidden export formats
Open a file in Preview. Make any changes to it that you want to make. Once you're ready to export the file, go to the menu bar and select File>Export.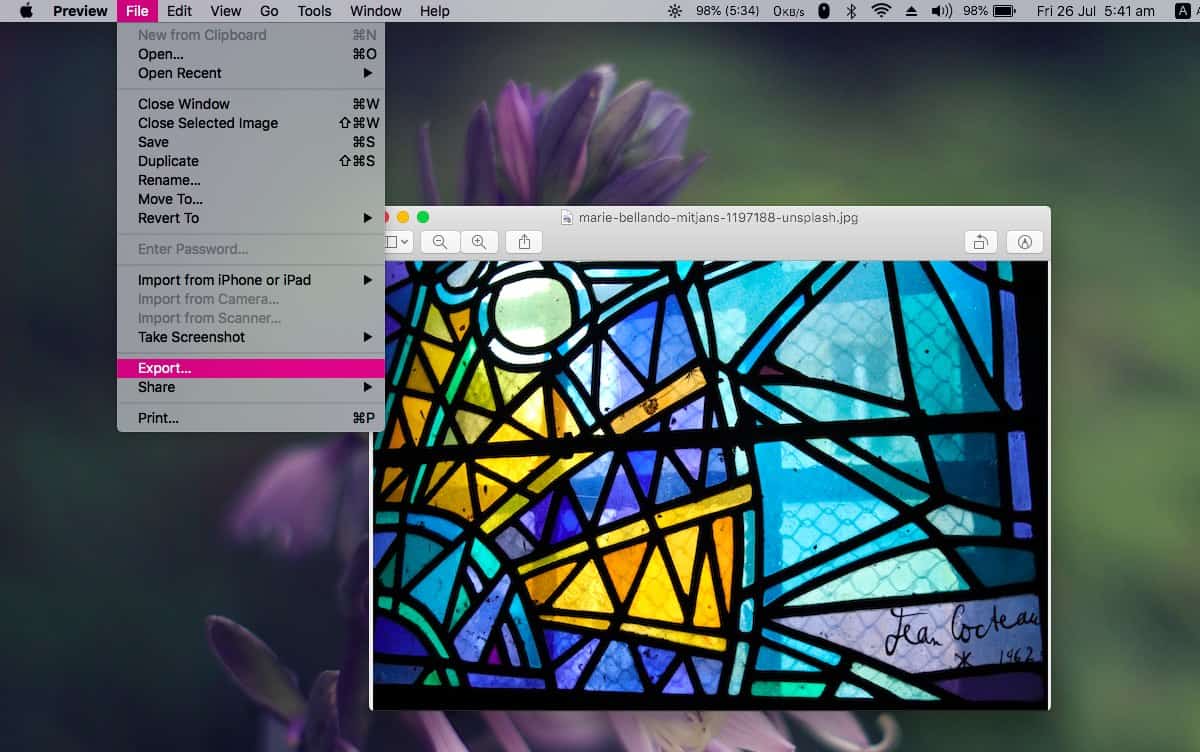 When the Export As box opens, hold down the Option key on the keyboard and then click the Format dropdown. When it opens, you will see additional formats such as ICNS, KTX, and even Photoshop.
Select the format you want to export the file to and tweak any other settings if they're available. It is possible that you see more or fewer formats if you've opened a different file but chances lean more towards it not happening. We tried this out with an image and the PostScript format was listed. It is definitely not an image format which means the list is unlikely to change based on the file type that's open.
If you've been using a Mac for a long time, you may already have known about these formats. They used to be listed quite plainly many years ago however, Apple updated the Preview app and the smaller list that you get now is the default. Many users understandably do not like this but it makes the more commonly used formats easier to access.
Preview is still a great app if you compare it to its peers on other operating systems but there is room for improvement that Apple may never make. On that note, it's always good to think of the Option key when you can't find a setting that used to be there before. You'd be surprised to learn that this key can reveal additional options in most places throughout macOS. If you want to permanently show all these formats though, you're out of luck.