SpeedTao: Break Downloads Into Multiple Streams To Make Them Faster [Mac]
You must download countless files every month, and if they are small ones, then it really doesn't matter how you download them – your browser's download manager is just as good as any other downloader. However, if you have to download large files often enough for it to be annoying, then a download manager might be a better way to do it. SpeedTao is a free Mac app that handles downloads externally; in addition to being a simple file downloader, it can also handle torrents, and downloads over both HTTP and HTTPS protocols.
When the app is run for the first time, it asks to install extensions for browsers you might be using. Currently supported browsers are Firefox, Chrome and Safari. You don't have to install the extensions if you don't want to. The app will work just as well without them, as it handles downloads externally, and the extensions are only meant to queue downloads.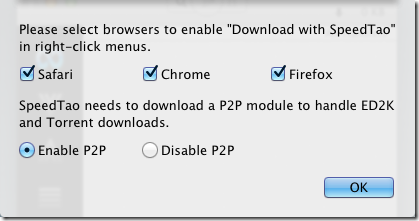 To start a download, click the plus sign at the bottom left of the app window, and enter a URL. The URL should be a direct download link. You can queue multiple downloads by entering multiple URLs. Make sure you enter only one URL per line, and click Start.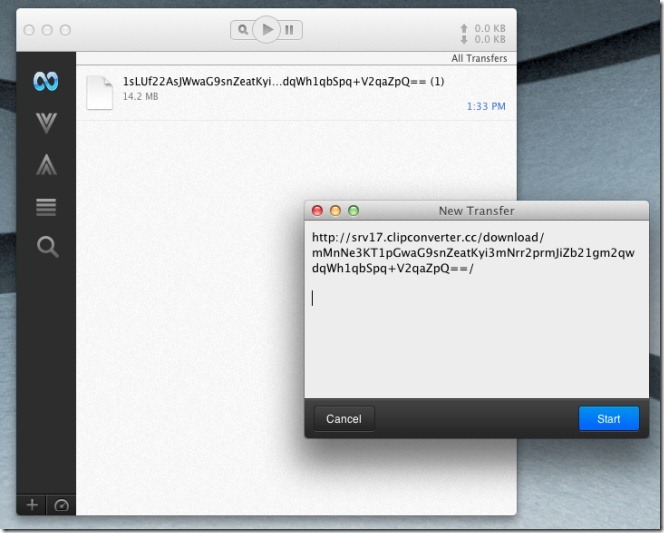 Sometimes, the app might not save a file with it's respective format, which means your default app for reading that format will not be able to open it. A simple solution is to manually enter the file's extension. By default, the app saves files to your Downloads folder, but you can enter a different location from its preferences.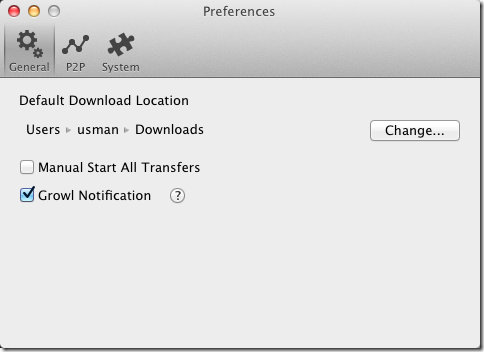 To manage downloads via torrents, you will first have to set up a torrent from the System tab in the app's preferences. Browser extensions can also be managed from this same tab. The download speed compared to using the browser's download manager (comparison with Chrome) is significantly faster, as the app breaks down the download into multiple streams. You can pause and resume downloads, and limit the download speed.