We are reader supported and may earn a commission when you buy through links on our site.
Learn more
How to Control the Fire Stick or Fire TV with Alexa: Voice Commands to Use
Firestick is already pretty convenient, but pairing it with Alexa voice control offers an unrivalled home entertainment experience. We show you how to hook the two popular systems up together below, and offer a few words on getting the most out of both by using a VPN.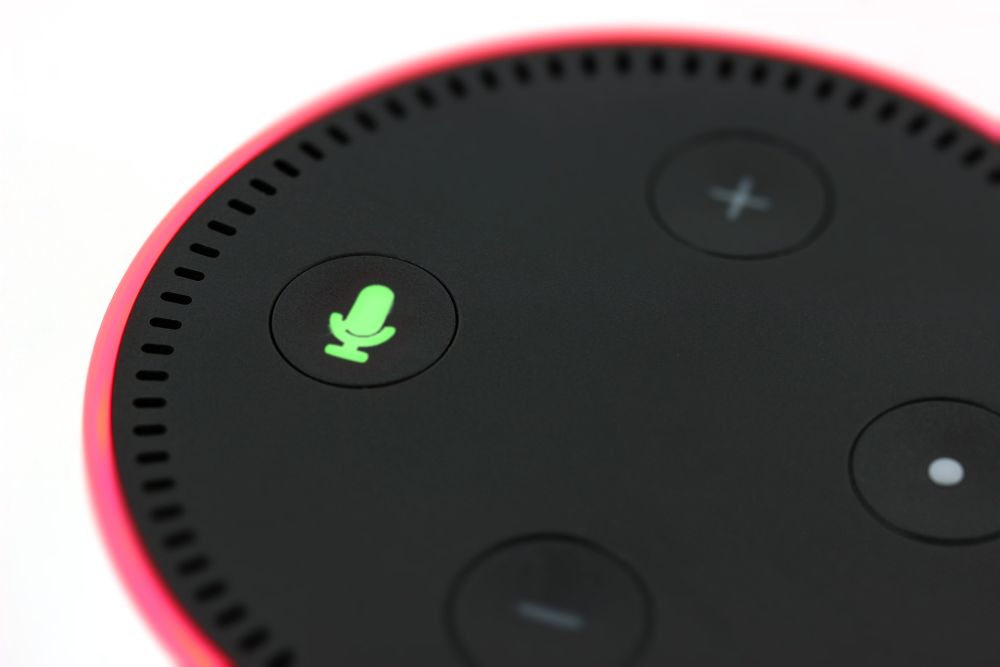 Fire TV and Fire Stick devices are wonderfully convenient to use. Wanna know what's even more convenient, though? Using them without a remote control. By leveraging Amazon's Alexa and an Echo device, you can control your Fire TV Stick with nothing but your voice. Tell the Fire to open Netflix, search for a new movie, run an app, or start playing some music. If you can say it, Alexa and your Fire Stick can do it!
Bypass geoblocks and anonymize your Firestick traffic with these hyper-secure VPNs:
NordVPN – Best for Firestick – There isn't a website NordVPN can't unblock, nor an HD stream its powerful servers can't handle without a trace of buffering. It's the perfect solution for Firestick, offering unlimited access to geoblocked content.
Surfshark – Affordable, lightweight, yet powerful enough to get past the toughest VPN blocks like those used by Netflix.
ExpressVPN – The king of speed, with outstanding performance even on bandwidth-starved networks.
IPVanish – Great all-rounder, with a good balance of security, speed, and usability.
30-days money back guarantee
Secure Your Voice Searches with a VPN
Online privacy concerns are growing by the day, especially when it comes to voice searches using services like Alexa, Google Home, and Siri. In order for your command to be processed your voice has to be sent to remote servers. This means transmitting unencrypted data across the internet, allowing everyone from ISPs to hackers to listen in and even save your searches.
Fortunately, VPNs make it easy to stay safe. With the right VPN running on your home network you can secure every device that connects to the internet. Fire TV, smartphones, Fire Tablets, even smart TVs and gaming consoles. VPNs encrypt data before it leaves your home, making it impossible for anyone to eavesdrop on your Alexa conversations. Surf and stream with complete security using a VPN, and never worry about your online privacy again.
Below are our recommendations for the most trusted and best VPNs to use with a Fire TV or any internet connected device.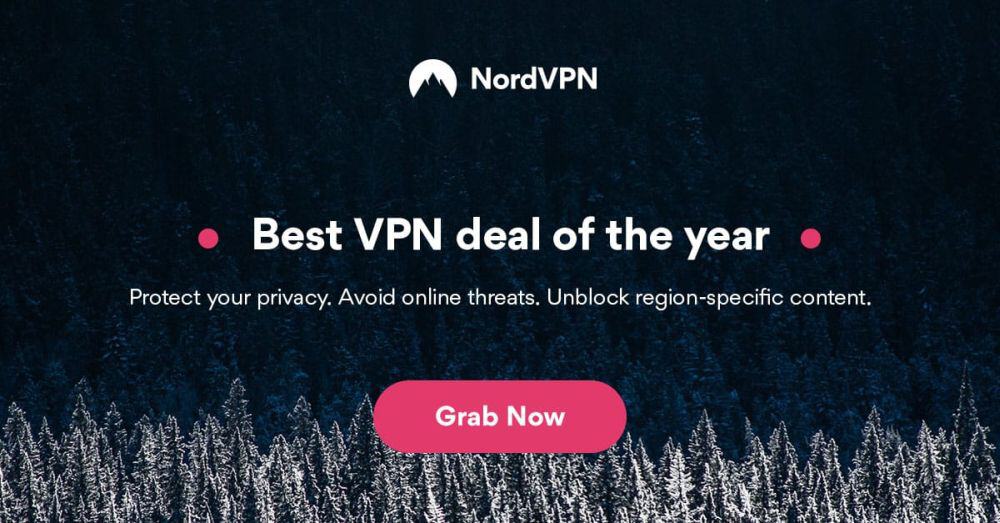 There was once a time NordVPN was not available on Firestick without complex workarounds, but these days there's a sleek app available right in Amazon's Appstore. Now, Fire TV users have full access to the most robust VPN server network in the world, with tens of thousands of spoofable IPs available from over 5,800 servers in 59 countries. Connect through an unbreakable tunnel protected by the 256-bit AES encryption key courtesy of NordLynx, a cutting-edge protocol optimized for speed. That means no ISP tracking and throttling, no VPN slowdown, and no more buffering videos–even in 4K!
Read our full NordVPN review.
Pros
Very fast speeds make this a strong choice for 4K streaming
Mind-boggling number of servers
2,048-bit SSL keys and DNS leak protection
Extra-secure Double VPN for data encryption
Live chat support is available.
Cons
Refund processing can take up to 30 days.

Surfshark has only been on the market for a few years, but they're already one of the best VPNs for heavy streamers. With 256-AES-GCM encryption, stable RAM-based servers (numbering over 3,200 nodes in 65 countries) that don't retain your usage metadata, and a built-in smart DNS system, there's not a site block that can keep you out–not even Netflix's infamous proxy ban. Surfshark lets you protect unlimited devices on a single subscription, representing an incredible value that is almost unique within the VPN industry. Zero logging, kill switch, and much more.
Pros
Reliably unblocks Netflix US, UK, Japan, and more
Torrent safely on any server, no guesswork required
TrustPilot 4.3/5 rating
Zero logging policy ensures your activity can't be used against you
24/7 live chat ensures maximum uptime.
Cons
Server network is not nearly as expansive as major competitors
Apps don't allow for much manual fiddling for power users.
Read our full Surfshark review.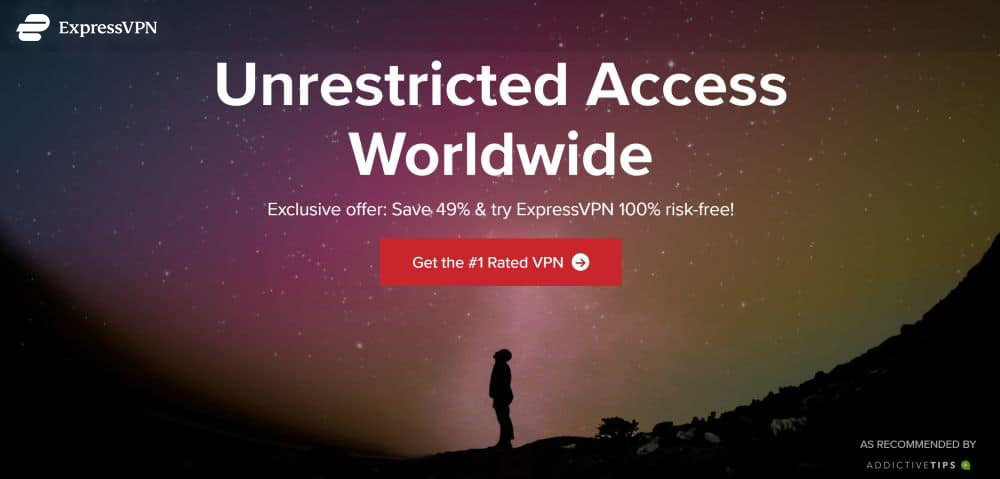 Can't decide between a fast VPN and a super secure one? ExpressVPN makes it so you don't have to. The lightweight and easy to use VPN service offers thousands of server connections in 94 countries, all of which deliver lightning fast speeds around the world. Your data will be kept safe with DNS leak protection, an automatic kill switch, and 256-bit AES encryption, all backed by a zero-logging policy on traffic, DNS requests, and IP addresses, as well. You can even install ExpressVPN directly from the Fire TV appstore!
Read our full ExpressVPN review.
Pros
Unblocking Netflix, iPlayer, Hulu, Amazon Prime
Fast serves with minimal speed loss
OpenVPN, IPSec & IKEv2 Encryption
Strict no-logs policy for personal information
24/7 Live Chat.
Cons
Slightly pricier than competition.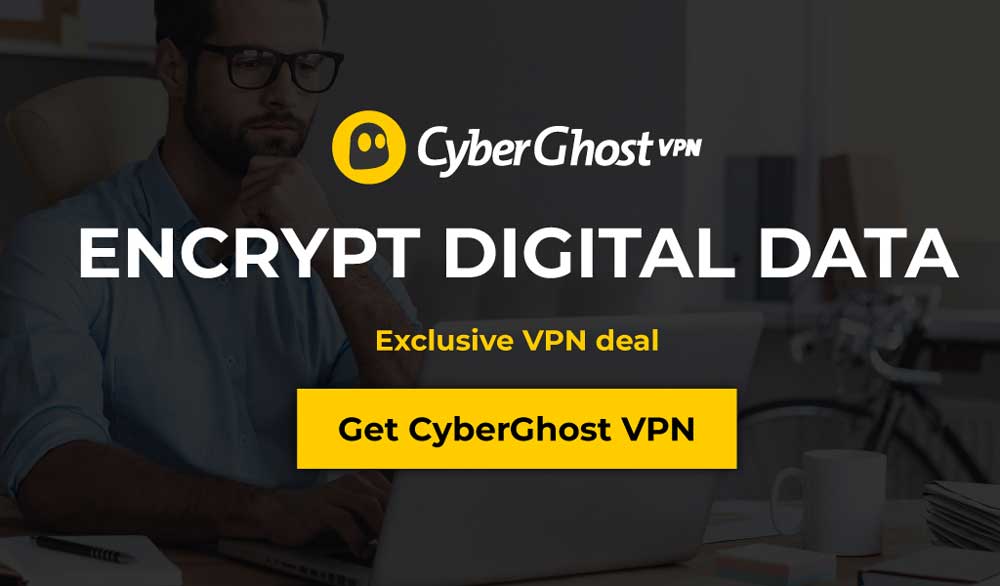 IPVanish focuses on strong anonymity above all. The service provides 256-bit AES encryption on all data and a zero traffic logging privacy policy, for starters. You also get DNS leak protection and an automatic kill switch to help lock down your identity. Take advantage of these privacy features with the company's 950 servers in 60 different countries, enough to keep you streaming movies from sunrise to sunset! IPVanish can also be installed directly to your Fire TV from the appstore, making it an incredibly convenient service, to boot.
Read our full IPVanish review.
Use Alexa with Fire TV – Requirements
If you're sick of hunting for the Fire TV remote between the couch cushions, Amazon has some good news for you. In August 2017 the company rolled out Alexa integration with all Fire devices, including Fire TV and Fire Stick. No need to fumble for buttons or hunt through drawers for fresh batteries. Just speak and your Fire TV will obey!
You'll Need an Echo Device
Alexa makes an appearance on many of Amazon's voice controlled devices, but her real home is the Echo. Amazon Echo is a standalone speaker with built-in mic that sits in your home quietly listening for the right commands. As soon as you say "Alexa", the Echo springs to life, ready to carry out a huge variety of commands.
The Echo itself can do everything from playing music to setting alarms, streaming audio, creating to-do lists, reading audiobooks, and fetching the weather. With Fire TV integration it suddenly becomes even more useful. To get the full Alexa-Fire Stick experience, you'll need an Echo device in your home. Then all you have to do is sync them up and start talking.
Home Network Connection
Echo, Alexa, and Fire TV work well together with very little set-up to worry about. One requirement is that both pieces of hardware should be on the same Wi-Fi network. This usually isn't a problem if you're using all these devices in your home. Just make sure Echo and Fire Stick access the same network broadcast from the same router, and Amazon will take care of the rest.
Amazon Account
When Echo first rolled out it was only available to Amazon Prime subscribers. That restriction was eventually lifted so more people could enjoy Echo and Alexa. To use the Fire Stick, though, you'll need an active Amazon account, and both devices need to be signed into the same account. It doesn't have to have a Prime subscription, just valid login credentials will do. If you don't have an Amazon account you can set one up for free in just a few seconds.
Fire TV or Fire Stick
Finally, you'll need to have your Fire device plugged into your TV and powered on to take advantage of Alexa integration. The Echo can't control Fire TV if it's shut down, after all. It's also a good idea to use the latest generation of hardware. Older devices are still supported, however, just make sure they're up to date.
Using Alexa to Control Fire TV – Setup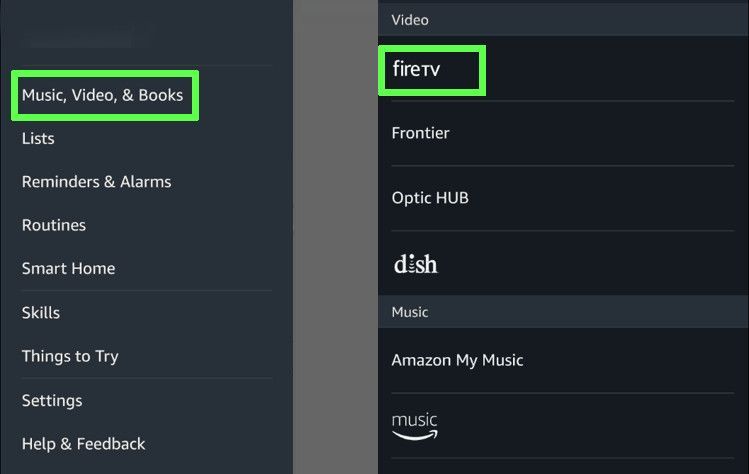 Got all the hardware set up and ready to go? It's time to teach Alexa to work with your Fire TV!
Automatically Pair Fire Stick with Echo
Plug your Fire TV into your television, make sure it's set up and ready. Get your Echo set up and responding to commands, as well. Each device needs to work on its own before they can communicate with each other, after all.
Amazon says Alexa will automatically link to your Fire device if you only have a single Fire TV registered to your account. If this is the case, try a quick voice command to see if the Echo can access Fire TV. Something simple like "Alexa, show me a funny movie". If your Fire TV wakes up and responds, the pairing was complete.
Manually Pair Fire TV with Alexa
If you have multiple Fire devices registered, or if the automatic linking doesn't work, follow the steps below.
Open your Fire TV and install Amazon Alexa from the appstore, if it's not already on your device.
Open the main menu and select Music, Video, & Books
Choose Fire TV from the list.
Select Link Your Alexa Device, then follow the prompts to choose your device.
Confirm the link. You can now manage connected devices from the Alexa app.
Once these steps are complete, try another Fire TV voice command with Alexa and the Echo. It should work right away!
Controlling Fire TV with Alexa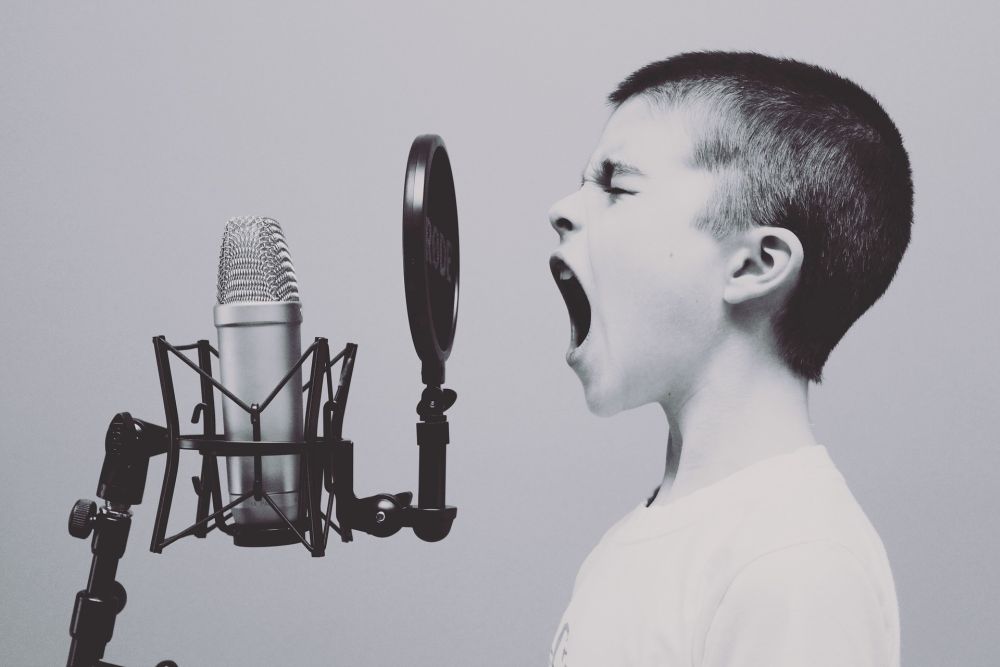 Pairing a Fire TV with an Echo and Alexa opens up a wide world of new features to explore. Alexa is a surprisingly smart assistant capable of understanding and executing a huge variety of commands. Below are some of the more common (and more useful) voice controls you'll want to use with your Fire Stick device.
Note: Even if you have a Fire Stick instead of a standalone Fire TV, saying "Fire TV" to Alexa will control your device just the same.
Hardware Controls
Fire TV plugged in but not switched on? Say "Alexa, watch Fire TV" and your device will power up, ready to stream.
Search for Movies and TV Shows
Typing on a Fire TV using a remote was never a fun or fast experience. Alexa can take the hassle out of the whole thing with voice controlled searching.
Try any of the following commands to search Prime Video and other installed streaming apps:
"Alexa, search for [movie / TV show]."
"Alexa, find [title / genre]."
"Alexa, show me titles with [actor]."
"Alexa, search for [movie / TV show] on [app]."
"Alexa, show me [movies / TV shows] on [app]."
"Alexa, find [actor] movies on [app]."
Launch Apps
No need to fumble through the Fire TV's menu of apps. With Alexa on the job, simply say the name of the app and it will open right away.
"Alexa, launch [app]."
"Alexa, open [app]."
Video Controls
Miss something important? Want to skip to the good bits, or pause while you get something to drink? Alexa can help! Supported apps such as Prime Video are fully under Alexa's command. Simply speak a phrase and the video will respond.
Try any of the following to see what Alexa can do. For the "amount of time" entries, just state how many minutes or seconds you want to skip"
"Alexa, fast-forward [amount of time]."
"Alexa, fast-forward."
"Alexa, last episode."
"Alexa, next episode."
"Alexa, pause."
"Alexa, watch from the beginning."
"Alexa, play."
"Alexa, rewind [amount of time]."
"Alexa, rewind."
"Alexa, start over."
Control Live TV
Live TV is an increasingly popular feature on Fire TV and other devices. Alexa can control the channels or navigate the stream for you, just like with any other video.
"Alexa, go to [channel / network]."
"Alexa, go to [channel / network] on [app]."
"Alexa, watch [channel / network]."
"Alexa, play."
"Alexa, pause."
"Alexa, stop."
Other Controls
While you usually won't need to navigate through menus on Fire TV when controlling with Alexa, there is a simple command you might get a lot of use out of. This takes you back to the home menu so you can see the latest from your Fire Stick dashboard:
If you have an Amazon Fire TV edition television set, you can even use Alexa to control it:
"Alexa, turn on Fire TV." or "Alexa, turn Fire TV off."
"Alexa, set the volume to [level] on Fire TV." or "Alexa, volume [level] on Fire TV."
"Alexa, turn up the volume on Fire TV."
"Alexa, turn it down on Fire TV."
"Alexa, mute Fire TV."
"Alexa, switch to [device / input]."
"Alexa, change to [device / input]."
"Alexa, go to [channel / network]."
"Alexa, tune to [channel / network]."
"Alexa, change to [channel / network]."
"Alexa, open TV guide."
"Alexa, pause."
"Alexa, play."
"Alexa, resume."
"Alexa, rewind."
"Alexa, fast-forward."
Fire Stick Voice Search without Alexa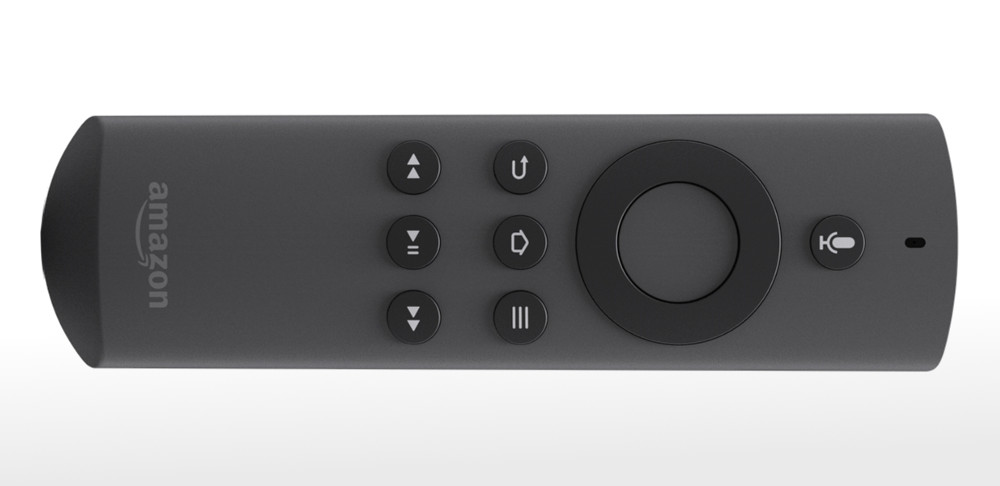 You don't have to have an Echo device to make use of some of Alexa's voice commands. Amazon has added voice control to its newer Fire TV models, allowing you to press a button and speak to your Fire device to search for content without typing.
Step 1 – Use a Voice Remote or Voice App
To make use of the Fire Stick's voice search feature, you'll need to make sure you have a voice-enabled remote or voice-enabled remote app on your smartphone. The accessory shipped with new Fire TVs is compatible, as is Amazon's official Remote App. Grab one of those first, turn on your Fire device, then make sure it's paired.
Step 2 – Hold the Voice Button
At the top of the remote you should see a voice button marked with a microphone. If you're using the remote app, look for the microphone button at the top of the screen. Hold the button down, then speak directly into your remote. Keep holding the button while you talk.
Step 3 – Searching
When your query is done, release the button and Fire TV will start the search. You can access the voice search feature from any screen and your Fire Stick will scan all the apps on your device. Try looking for movies, TV shows, actors, or even episodes by name. You'll still need to use the remote to navigate search results when you're done.
Step 4 – Clear Search History (optional)
If you're concerned about your privacy, it's a good idea to occasionally delete your Fire TV voice search history. Amazon keeps track of every query you enter in an effort to provide customize results. It's a little creepy to look at, though, so go ahead and fire up your PC's web browser, then visit the content and device management page on your Amazon account. Find the device you want to edit, then choose the voice search history option to clear it out.
Conclusion
When physical remote controls and third party apps just won't cut it, it's time to take things to the next level. Amazon's integration of the Alexa, Echo, and Fire TV services gives you an impressive amount of control over your home entertainment situation. Start streams from the other room, manage movie playback hands-free, even search for films and TV shows without lifting a finger. It's easy to set up and the results are extremely convenient, so why not give it a shot?